The Love Connection: How TJM's Singles Event Brought Two Souls Together
Blog
The Love Connection: How TJM's Singles Event Brought Two Souls Together
We would like to share a testimonial video from one of our happy member couples. Please click on the image below to watch the video.
Here is one of our happiest couples' testimonials.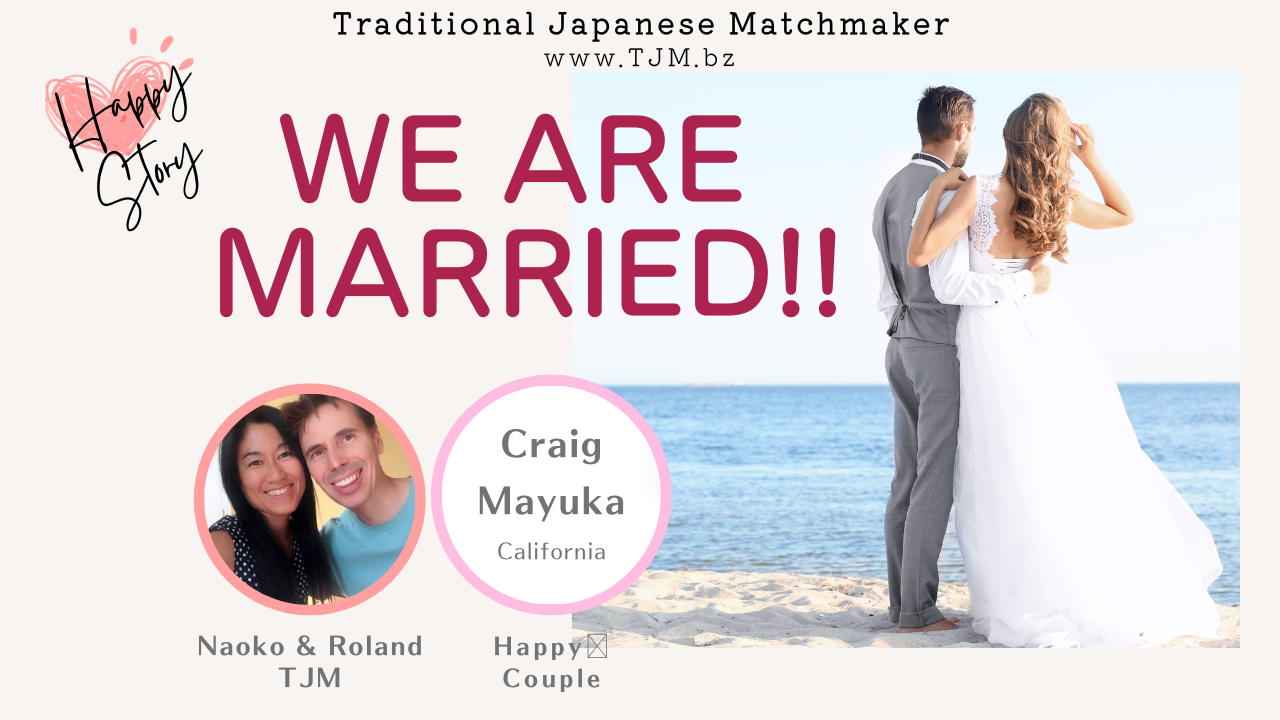 Congratulations!
Craig and Mayuka met through TJM's "Meet and Greet" online singles event in February 2022 and got married in August 2022. It took just six months for them to achieve their goal.
WOW! Fantastic!
There may have been a lot of challenges during COVID-19, but there were also many unforgettable miracles happening during that time. Please watch their stories in this movie, and it would be nice if you wrote your comments in the YouTube comment section. Thank you!
Like Craig and Mayuka, if you would like to find your Japanese woman as a lifelong partner, attending TJM's singles event is a great opportunity for you! We have many attendees who had wonderful experiences, and many couples who met and later got married by attending our events.
It is true.
We are happy to announce that our Meet and Greet in Tokyo event will return on the second weekend of July 2023!
Our in person Tokyo events had been paused during the COVID pandemic, during which time we hosted mainly online singles events.
Sound exciting?
We are now planning our Meet and Greet event in Tokyo in 2023. If you're interested, please click on the link below to answer a questionnaire.
https://forms.gle/J4Rs2FZxdMebjL2y8
Please note that TJM's events are exclusively for Full Members. If you have yet to become a member, please contact us first to learn more about membership options. We will send you further details about the event at a later time. Thank you for your understanding.
Your participation is greatly appreciated.
We look forward to meeting you in Tokyo!
Naoko Matsumoto
Founder and CEO
Traditional Japanese Matchmaker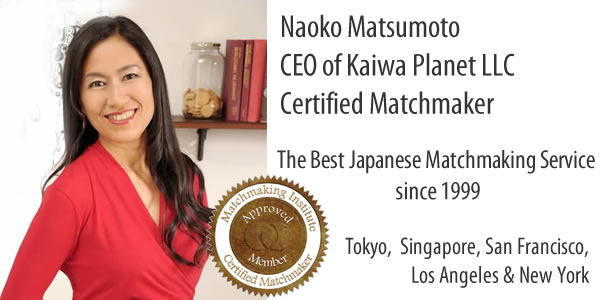 Traditional Japanese Matchmaker is the best dating and matchmaking service in Japan that is specialized for single professionals and Japanese women established in 1999. Please click the link below to sign up for TJM's Free Registration if you are truly interested. We look forward to assisting you in finding your Japanese wife.