Recap: TJM's Singles Event, Virtual Coffee and Wine on Zoom – A Fun-filled Experience
Blog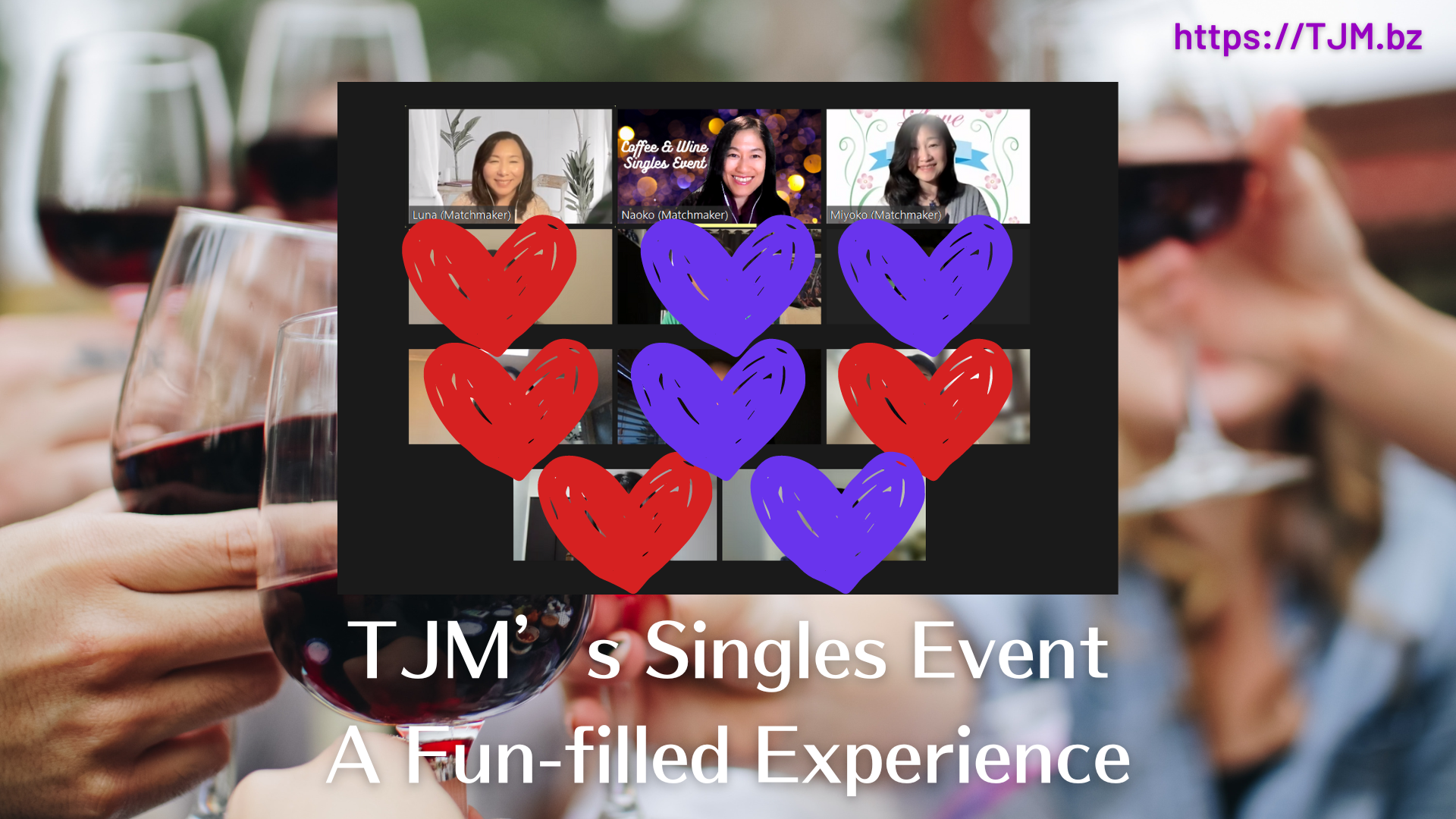 Recap: TJM's Singles Event, Virtual Coffee and Wine on Zoom – A Fun-filled Experience
TJM's Singles Event, "Coffee and Wine on Zoom," was a Fun-filled Experience!
Last weekend, we had a Singles Event on Zoom. Four men who are in their 30s and mid 40s and four women who are in their 30s and one in her 20s attended this event.
TJM's Singles Events are for Full Members only.
We offered the event to Full Members who met both men's and women's preferences. We didn't announce this event in TJM's newsletter because it usually reaches full capacity before we make any announcements.
All the attendees of the event had a great time and expressed their enjoyment enthusiastically. It was not just fun, but many of our members started a sincere relationship after meeting someone at the event.
At this time, we had three new couples, and we hope that they will start a deeper and more meaningful conversation in order to become better acquainted with each other.
Our next event is for men who are 40 to 49 years old, who want to have children, and can accept women who are in their early 40s.
If you are interested in attending TJM's Singles Event, "Coffee and Wine on Zoom", you are most welcome to join us. Remember, this is a Full Member only event. If you haven't been a TJM member yet, now is a great opportunity to start your Free Consultation with one of our matchmakers to learn about our membership benefits.
TJM's Next Single Event is in Japan!
We will have a Meet in Person Event in Tokyo in July. This is also an event for TJM's Full Members. If you really would like to meet Japanese women and your purpose is "Marriage", we are happy to assist you in finding your ideal Japanese woman.
We look forward to meeting with you on Zoom or in person in Japan. We hope TJM's Singles Event will be the turning point of your fabulous future!
Naoko Matsumoto
Founder and CEO
Traditional Japanese Matchmaker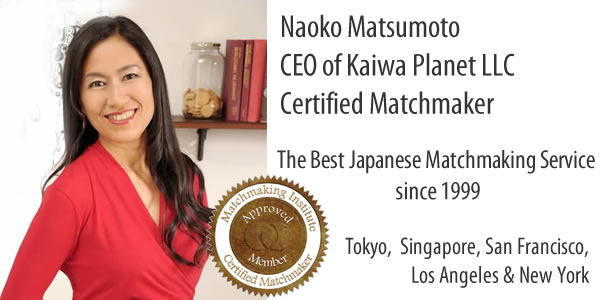 Traditional Japanese Matchmaker is the best dating and matchmaking service in Japan that is specialized for single professionals and Japanese women established in 1999. Please click the link below to sign up for TJM's Free Registration if you are truly interested. We look forward to assisting you in finding your Japanese wife.