What is an Appropriate Gift for the First Meeting in Japan?
Blog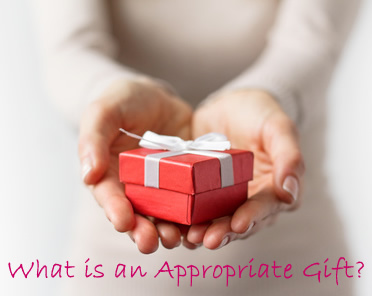 What is an Appropriate Gift for the First Meeting in Japan?
Many of our male members are planning to visit Japan for their vacation from October to December since it is easier to take days off at the end of year.
Some of our male members who have a deep knowledge of Japanese culture ask us what the best gift for his date is when he visits Japan.
Actually, Japanese people love the culture of gift giving. Japanese people give gifts for pleasure, not because they expect to receive anything in return. So, it is not really necessary for you to give her a gift at your first meeting.
However, if you think that you would like to show her how much your care, giving her something special is always a wonderful idea.
Here is our advice for male members when selecting a gift for your date.
If the relationship with her has NOT been exclusive yet, a gift should NOT be something too special.
If his visit to Japan is not just to visit her, but he is going to meet more than one Japanese woman, the gift should be something low cost and typical.
If the chance of continuing with her after the meeting would be about 50% or less than that, the gift should NOT be something that remains after his meeting. It should be something that can be consumed and will disappear quickly.
I don't recommend a bottle of perfume or something too memorable. If he says goodbye to her after the meeting, she will remember him with the fragrance whenever she uses it. And it may hurt her to think of him later.
I recommend a small box of chocolate or cookies. Although he may say goodbye to her after the meeting, she will just eat the gift and is free to forget about him.
It should be inexpensive.
As we previously explained, we used to provide matchmaking service for Japanese men and Russian women. One day one of our Japanese male clients gave a Russian woman whom he was corresponding with a Tiffany necklace which was worth about $10,000. Even though he was a typical average Japanese man and not that rich, he wanted to show his care and devotion to her, and he was proud of giving her such an expensive gift. At that point, they had not been in an exclusive relationship. The Russian woman was not expecting any gift since in Russia there is no gift culture like in Japan. She did not know that Tiffany is a worldwide luxury jewelry brand. After she received the gift, she started expecting to be given more gifts from him. As a result of the initial expensive gift their relationship ended quickly. To her credit, she was not greedy, and she was pure and honest. However, receiving an expensive gift at the outset changed her financial ethic.
An Expensive gift is big pressure for her, and it creates more expectations from him to give more.
If he and she have not been in a committed relationship, and his thoughts of her are greater than her thoughts of him, giving her an expensive gift creates big pressure for her. It makes it very difficult for her to say NO even though she feels no chemistry with him.
Also, if his thoughts of her are not that strong, and he is still thinking of choosing other women, giving her an expensive and memorable gift makes her confused since she would think that she is a special woman for him. She feels that receiving an expensive gift means that he and she are going to become steady.
Giving and receiving gifts is a culture from ancient Japan, and it still exists today.
However, it is just a part of the spirit of OMOTENASHI, which means "showing one's care".
If you would like to give a gift to her at the first meeting, the gift should be something low cost and typical. It should not have too much meaning in it.
We are always happy to assist you!
Naoko Matsumoto
Founder & CEO of Traditional Japanese Matchmaker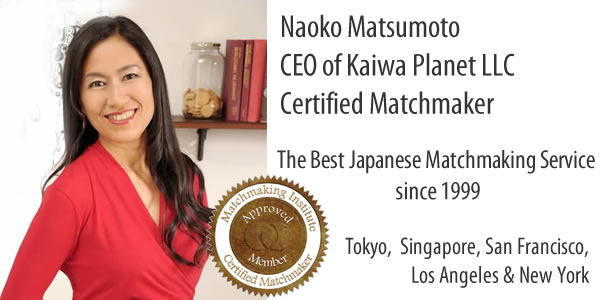 Traditional Japanese Matchmaker is the best dating and matchmaking service in Japan that is specialized for single professionals and Japanese women established in 1999. Please click the link below to sign up for TJM's Free Registration if you are truly interested. We look forward to assisting you in finding your Japanese wife.
Naoko Matsumoto
CEO and Your Personal Matchmaker
Traditional Japanese Matchmaker