High Success Rate
The goal of all of our members is "marriage" not "dating". We measure success when our members "get married" unlike typical online dating sites which have no criteria. If you really want to marry a Japanese woman, this is the right place.

Over 20 years, Traditional Japanese Matchmakers has built a solid reputation as the most reliable and successful matchmaker for gentlemen seeking to marry a Japanese woman. If you are ready to get serious about finding love and marriage, we are here to help you make your dream come true.
Why TJM
99% of our female members are Japanese who were born or grew up in Japan. If you are searching for a "Traditional" and "Authentic" Japanese woman, this is the right place.
We base our system on one on one consultations which covers all members' personal needs. We also include pre-screening of our members in order to ensure safe introductions. Our effective and efficient methodology ensures a successful outcome for you.
We are one of the top international matchmaking agencies in Japan. We specialize in introducing single professionals and Japanese women. We are proud of helping to create many happy marriages for over 20 years.
Why Our Members are Special
1.

Japanese Women Only

99% of our female members have Japanese citizenship. Some of our female members have Korean citizenship, but living in Japan.

2.

Verified Members Only

All of our members undergo our special screening to ensure everyone's safety and expectations are met.

3.

Exceptional Members Only

We only accept men and women as members who are sincerely seeking a happy marriage.
Find Your Match
STEP.1
Signup for TJM's Free Registration
Signup for TJM's Free Registration. You will be able to receive our latest female members' information, Single Party invitation, and Tips to create a harmonious relationship with your Japanese woman.
STEP.2
Schedule Your Free Consultation
TJM's Free Consultation includes a 30-minute Matchmaking Evaluation with one of our experienced matchmakers. Required document for the Free Consultation is a copy of your current valid passport photo page.
STEP.3
Signup for TJM's Profile Registration
After the consultation, please take a step to TJM's Profile Registration. Our matchmakers will work for you to select your Best Matches after your profile is created.
STEP.4
Receive Your Potential Matches
You will receive your potential matches selected by our experts based on the personal criteria of your profile.
STEP.5
Signup for TJM's Full Membership
If there is a female member you are interested in getting an introduction among the profiles you have received, you will need to sign up for our TFull Membership to take advantage of our high-quality matchmaking service.
STEP.6
Enjoy Conversation Online
We arrange Online Meetings for you with our selected female members. If both you and the female member wish to keep in contact after the online meeting, please continue your communication using online tools, such as email, text and video chat.
STEP.7
Meet Your Preferred Matches in Japan
Meet your preferred matches in person at meetings arranged by TJM. We require our male members to visit Japan in 3 to 6 months after they start communication with their potential matches, in order to have face-to-face meeting(s) with them.
Exclusive Singles Events:
We host singles events exclusively for our Full Members.
Travel Assistance:
If you need assistance with traveling to Japan, please contact us.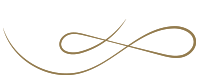 Vlog
If You Think...
Are You Tired of Onlinedating?
Just Too Busy?
Need Professional Assistance?
YES!

We are here for you!

TJM's matchmakers will assist you in finding your ideal partner who will make your life fabulous!

Our Misson
"Spread Love from Japan to the World"

This is our mission.
Over the past 20 years, Traditional Japanese Matchmaker has been one of the top matchmaking services in Japan. We have assisted many of our members become happily married couples and they have spread to many countries in the world.
Don't waste your life with ruined relationships, sign up for a consultation with one of TJM's experienced advisors today!
If you are really looking for true love and a happy marriage, we are here for you to help!