Full Membership
What are the Full Membership Benefits?
With our full membership, you will be able to receive full support from TJM's experienced matchmakers to find your future Japanese partner.
1.

Omiai Setting: TJM's matchmakers will arrange your "Omiai" meetings (online/face-to-face) with our Japanese female members selected especially for you.

2.

Relationship Support: We will support your relationships with our female members you are communicating with as an intermediary if needed.

3.

First Matchmaking Consultation on Zoom is Included: You can receive online consultation to discuss your matches and/or relationship with TJM's matchmakers.

4.

Additional Consultation is Available: $155 / 30 minutes.

5.

Event Priority: Full members have priority to join all of TJM's events.

6.

Travel Support: We will assist you in arranging your trip to Japan.
How to Become TJM's Full Member
Have you completed your Profile Registration? If you have not done yet, please go to this page.
1.

Sign a Contract: When you are ready to become a full member, we will send you a full registration packet which includes the contract. Please fill in, sign and send them back by email.

2.

Make a Payment: We will send a link to you to remit payment for the membership fee.

3.

Your Full Membership Starts: After we have confirmed your documents and have received your payment, you will start receiving TJM's full membership service.
Please make the most out of these opportunities to find your beautiful Japanese partner by working together with our expert matchmakers.
Full Membership Fee
Optional Fee
Meeting Fee:
Online meetings are included in the membership fee. For the face-to-face meetings, the first 3 meetings will be no charge during one trip. If you would like to have 4 or more meetings during one trip, $200 extra per meeting will be charged.
Additional Consultation Fee:
$155 / 30 minutes
Referral Fee:
There may be cases that incur referral fees in searching for your candidates outside of our network. You have the right to refuse those introductions if you don't agree with the referral fees.
Required documents for Face-to-Face meeting
The following documents are required when you have face-to-face meetings with our female members.
1.HIV Blood Test performed within the last 3 months.
2.Your current valid passport.
Have you completed your Profile Registration? If you have not done yet, please click this page to signup for our Profile Registration, and our matchmaker team will start a search for you.
Full Membership is eligible for the clients who have already completed a Profile Registration and a Free Consultation.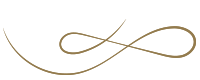 Full Membership Application Form
All information provided with the application will be sent directly to us and is completely confidential. None of the information provided will be given to other businesses.