Can Japanese Women Speak English Fluently?
Blog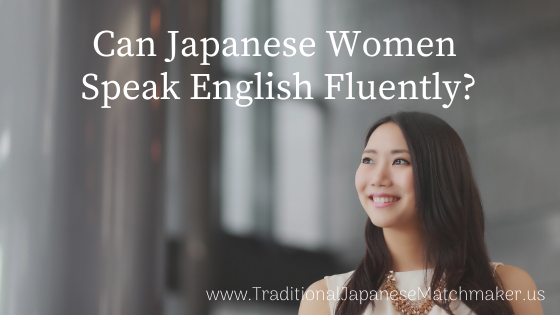 Can Japanese Women Speak English Fluently?
"Can Japanese women speak English fluently?"
Let's look at the following sobering statistics.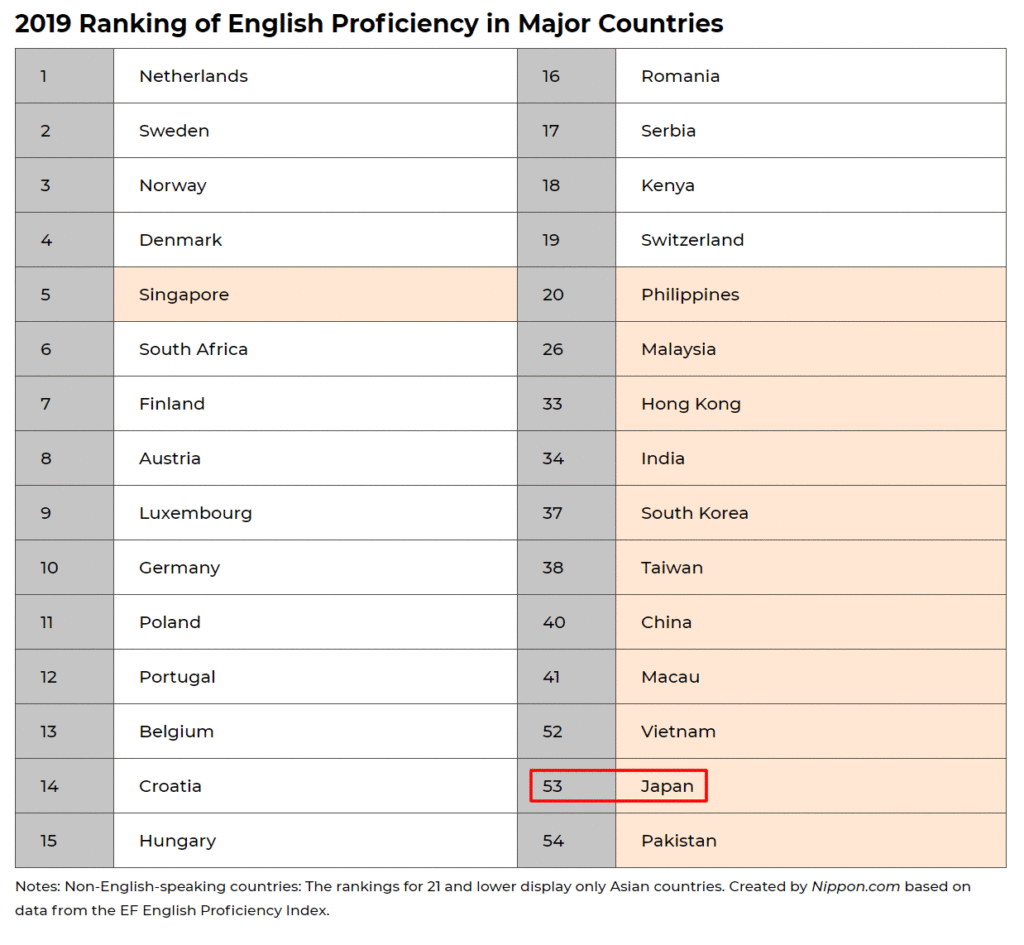 The statistics show that the English proficiency of Japanese people is low compared with other major countries. This poor rating for Japan is most likely due to a lack of emphasis in learning English in Japanese society which results in an inadequate English education system. However disheartening these statistics may appear, there is some good news to report. The following are the important points to remember.
The Japanese Government is strengthening efforts to develop Japanese people's English skills.



As you probably know, Japan was supposed to host the 2020 Summer Olympic games, which was postponed until 2021. In order to prepare for the success of this important sporting event, the Japanese government has encouraged people in Japan to develop their English speaking and writing abilities. For example, most Japanese taxi drivers made an effort to improve their English speaking skills in order to converse with foreign tourists. There are more English traffic signs in cities. And, more and more Japanese people are gaining awareness of our global world.
Our female members have mostly above average English skills since their purpose is clearly to find a marriage partner globally.



Our female members have better than average English communication skills compared to average Japanese people. It is because they understand that communication skills are necessary to build strong relationships during courtship. Without these important skills, their dreams will not come true. 

Therefore, our female members are making huge efforts to develop their English language skills. So, we would like you to help and encourage her. Also, if you try to understand the Japanese language, she will feel more comfortable being with you.
Currently, we started a new service called "English Profile Evaluation" for our female members in order to support the development of their English skills.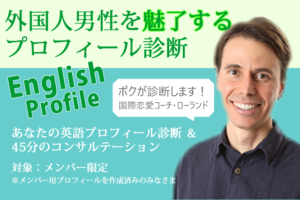 One of our matchmakers, Roland, consults one on one during these scheduled sessions. After their sessions, they will improve their English profiles by rewriting them and feel more confident from the process. Some of them will take English conversation classes in order to improve their English speaking abilities.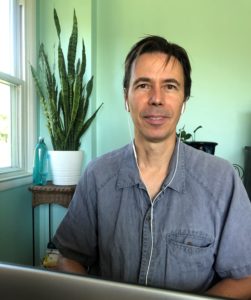 "Can Japanese women speak English fluently?"
"Yes!"
They are making efforts every day in order to build up a wonderful relationship with you!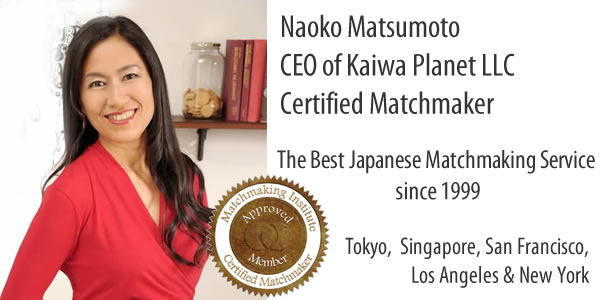 Traditional Japanese Matchmaker is the best dating and matchmaking service in Japan that is specialized for single professionals and Japanese women established in 1999. Please click the link below to sign up for TJM's Free Registration if you are truly interested. We look forward to assisting you in finding your Japanese wife.
Naoko Matsumoto
CEO and Your Personal Matchmaker
Traditional Japanese Matchmaker