Blog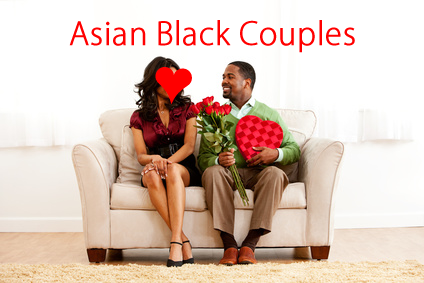 Asian Black Couples
I received some questions from the website called: Asian Black Couples. ABC, aka Asian Black Couples, is a website that deals with anything related to Asian and Black couples, relationships, and of course Blasians. They focus on both Asian and Black couples as well as Asian and Black singles who are interested in experiencing an Asian and Black relationship ( http://asianblackcouples.com/ .) It is a great resource to learn more about Asian Black Couples.
Here are their questions and my answers.
Have you been successful at matching Japanese and Black couples in the past?
Yes. We have some Asian Black Couples who got engaged and are happily married.
What's the rough percentage of matches you have made with Japanese and Black couples out of all the matches you have made?
It is about 2%. This is approximate since our matchmaking service is focused on western gentlemen and Japanese women. I hope that more men who have African heritage will be interested in marrying Japanese women.
What types of Black men will Japanese women find the most attractive?
Fundamentally, women want to meet men who are sincere. Since we are a matchmaking company, all of our female members' purpose is "marriage." So our female members want to meet men who are financially stable and successful in their career in order to take care of their family after getting married. Ethnicities are not as important to our members as having a friendly personality.
What tips do you have for Black men who are interested in using your service?
As you may know, Japan is a monoracial society. International couples are not common in Japan, although the numbers of international couples are increasing. Even though black men meet Japanese women and then decide to marry, many of Japanese women give up communication with their black boyfriends since their families cannot accept their daughters' boyfriends if they have African heritage. Please don't call it "racism". It is because some Japanese people are more traditional and they are afraid of accepting something new. We believe that old customs are slowly changing, and one day, Japanese people will be more open minded in the future. Here is a tip for Black men: show your sincerity to her parents, grandparents, siblings, and friends. If they accept you and support you and her relationship, you will be more likely to be accepted by her family.
There are Japanese women who want to specifically meet Black men only. They are not interested in Caucasian or Japanese men. So, if you are a black man and you want to meet Japanese women with the intention of marriage, ask a matchmaker to assist you since they know which women are interested in black men.
I hope this information helps everyone better understand Japanese women.
Naoko Matsumoto
Founder & CEO of Traditional Japanese Matchmaker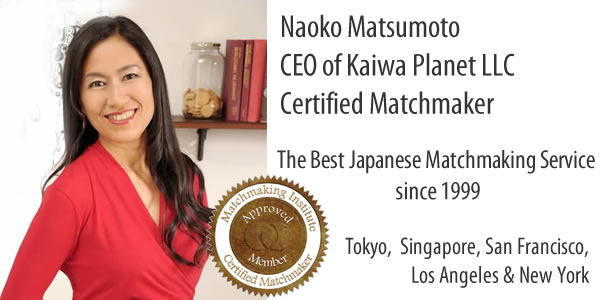 Traditional Japanese Matchmaker is the best dating and matchmaking service in Japan that is specialized for single professionals and Japanese women established in 1999. Please click the link below to sign up for TJM's Free Registration if you are truly interested. We look forward to assisting you in finding your Japanese wife.
Naoko Matsumoto
CEO and Your Personal Matchmaker
Traditional Japanese Matchmaker