Baby Birth at 47 Years Young
Tips for Men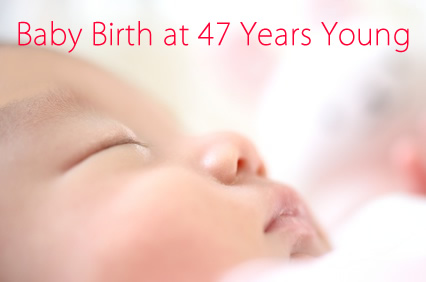 Baby Birth at 47 Years Young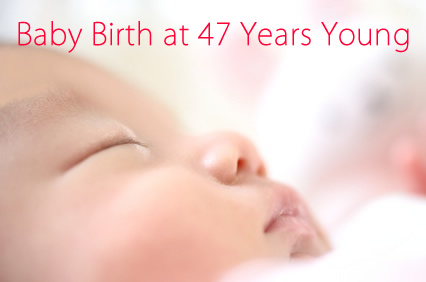 We had wonderful news from Minnesota last week!
Our matchmaker Luna gave birth to a baby girl!
Congratulations!
It is an incredible miracle since Luna just became 47 years young in September!
She and her husband met through our matchmaking service. They have never tried fertility treatment. Their baby came naturally.  Can you believe it?
The medical system says that women who are over 35 years old have a higher risk when they become pregnant. Because of that, male members who want to have children tend to choose Japanese women who are under 35 years young. We have many gentlemen who are in their 50's, have never married, want to start a family, and they look for Japanese women who are early 30's or under. However, Japanese women who are early 30's or under want to meet men who are in the same age group as they are in order to have children. In this respect, men and women have different needs which makes it difficult for both male and females to find their spouses. The more time you spend searching for a young Japanese woman, the older you will become. This is one of the issues some of our male members have.
I would like to ask you the following questions if you really want to meet young Japanese women to have children in the future.
Even though she is young, it doesn't mean that she can guarantee that she can become pregnant and bear children. If you marry her and then later find out that she cannot become pregnant, would you then choose to divorce her or would you stay married and still love her?
Would you be able to go to a fertility clinic to have fertility treatments with your spouse if she cannot get pregnant? Usually women are blamed. The reason may be with the wife or husband. It is important that both of you are willing to make efforts.
Would you accept adoption as a choice if she cannot get pregnant? No woman can guarantee having children. If the husband is open to other options, she won't feel so much pressure.
We had an opportunity to talk with one of our female members who are very young, beautiful and intelligent. She would very much like to have children, but she doesn't want to meet men who give her pressure. She said that she is a woman, not a baby making machine.  Actually, the questions above are the questions that she wants to ask her candidates through us as matchmakers.
Luna is proof that shows Japanese women may be healthy for their age and age gracefully. However, generally speaking, no women can guarantee if she can get pregnant. Therefore, we want you to understand that she wants to be loved by you whether or not she can get pregnant.
Naoko Matsumoto: CEO and Your Personal Matchmaker