You Can Teach Japanese Women How to Enjoy Life
Tips for Men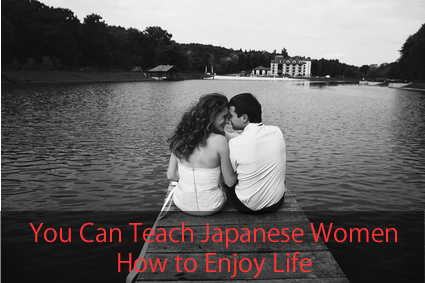 You Can Teach Japanese Women How to Enjoy Life
Last week, we heard shocking news.
A 24 year old Japanese woman committed suicide because of harassment at work and stress from working too hard. It is sad that she chose death rather than having wonderful life experiences.
http://www.mumbrella.asia/2016/10/dentsu-employee-suicide-result-overwork/
Overwork is a major social issues in Japan. Both Japanese men and women are stressed out from working too hard. They dedicate too much of their own time to the company they work for. As a result, they do not have time to think about their own personal life, happiness, and future.
Inspite of working very hard and being dedicated to their company, Japanese women will not be able to obtain higher positions since Japanese society is still a male dominant society. In Japan, it is very hard for women to become a super business heroin like Sheryl Sandberg at Facebook.
Japanese men who obtain higher positions at their respective companies usually do not consider marrying Japanese women whose careers are also top level. They tend to choose loyal, obedient, housewife type women. In Japan, a wife's position is still considered lower than a husband's position in a family.
When I have appointments with our female members, usually at 10 or 11 pm because of  the time difference, some of our female members say, "I am still at work," or "I am in the train to go home." Even though it is almost midnight, they are still not at home!
Japanese women want to escape from the Japanese culture's crazy and hectic society and marry western gentlemen. They want to move away from Japan and live in a western country where they can live happy lives with their husbands. This is a huge opportunity for western men who live in safe countries. If you are a western man who dreams of marrying a beautiful, intelligent Japanese woman, you can choose right now to make your dreams a reality. Japanese women want to learn from you how wonderful and enjoyable life can be.
Naoko Matsumoto: CEO and Your Personal Matchmaker