Traditional Japanese Matchmaker's High Success Rate
Tips for Men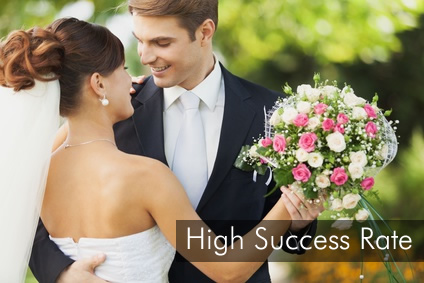 Traditional Japanese Matchmaker's High Success Rate
Most matchmaking services in the US or other western countries define their success based on the number of dates they have enabled.
The number of dates is most likely used as a barometer of their success due to the fact that this will be a much higher number than the number of marriages. This higher number will be more effective in their marketing campaigns than a lower number.
On the other end of the spectrum, the matchmaking industries in Japan count the number of couples that get married as a measure of their success. Obviously, it will take longer to count the success rate since international dating takes time, sometimes years, before a couple gets engaged. This method of counting success is more difficult but more useful to our members than the typical American method.
We are proud of TJM's high success rate based on a number of marriages when compared to other matchmaking services in Japan.
On average about 10% of the total member couples get married in Japan. As of Dec 2015, our success ratio is Male Member:38.29 %, Female Member: 28.99 %. (Simply counted as the number of marriages + exclusive relationships / the number of full members)
TJM has a high marriage success rate since we spend a lot of time guiding our members through consultations, interviews, and skype follow-ups for all sincere members. We do not accept men and women who are satisfied with just dating, never taking action with no commitment, but we always welcome men and women who are ready for marriage and sincerely looking for a lifelong partner.
"We are engaged!" We take great personal satisfaction when we hear these words from our members. The moment we hear these words we feel very happy, and our "Mission is completed".
We are always happy to assist you!
Naoko Matsumoto: CEO and Your Personal Matchmaker