When Will TJM Host Its Meet and Greet with Japanese Women Event in 2020?
Blog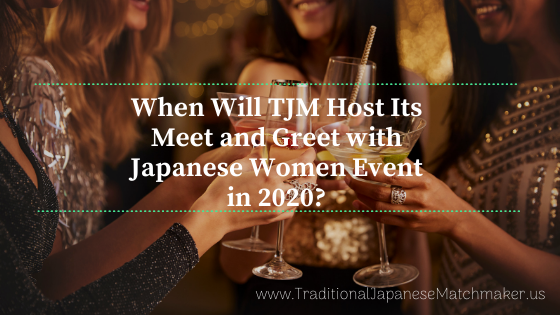 When Will TJM Host Its Meet and Greet with Japanese Women Event in 2020?
TJM''s event on March 22nd, 2020 was CANCELLED.
Some of our male members canceled their visit to Japan, yet some of them will still visit Japan in order to meet Japanese women. It is important to check with your home country's government to see if there are any travel advisories or restrictions to Japan.
Most recently the US government stated that travel to Japan is a level two country as of March 1st, 2020.
How about in your country?
Will the coronavirus become a problem in your country?
Nobody knows how long the coronavirus will be an issue or how it may affect the world. However, we would like to focus on "HOPE".
So, we are planning to host our Meet and Greet with Japanese women in NYC in May 2020 and in Tokyo in July 2020. In order to help us better decide which event(s) to host, we are conducting a survey on my Instagram. Please vote whether you are interested in our event in NYC and/or Tokyo.
Here is the SURVEY
https://www.instagram.com/naoko_matsumoto_matchmaker/
Click the event at my Instagram story, and vote.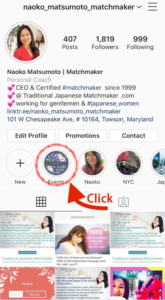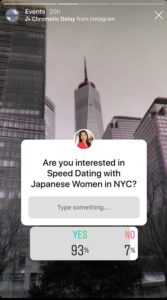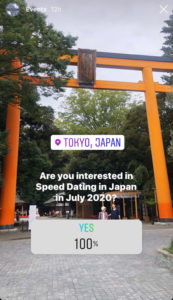 If many people vote, we are going to start finding venues and getting ready for hosting our events. Or, let us know your opinions.
(Please click to contact us.)
If many people respond to our survey, we can be more confident in planning for our events.
Tentatively,
Meet and Greet in NYC: on Sat May 3th or Sun 4th.
Meet and Greet in Japan: on Sat July 4th.
Let's see only HOPE, and you will be able to visualize that you are meeting many single Japanese women and having fun!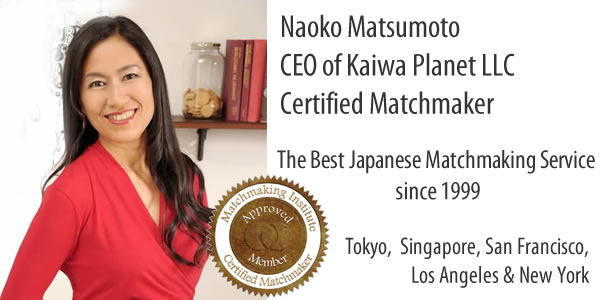 Traditional Japanese Matchmaker is the best dating and matchmaking service in Japan that is specialized for single professionals and Japanese women established in 1999. Please click the link below to sign up for TJM's Free Registration if you are truly interested. We look forward to assisting you in finding your Japanese wife.
Naoko Matsumoto
CEO and Your Personal Matchmaker
Traditional Japanese Matchmaker