Meet and Greet with Japanese Women in Tokyo on March 22nd, 2020 is CANCELLED
Blog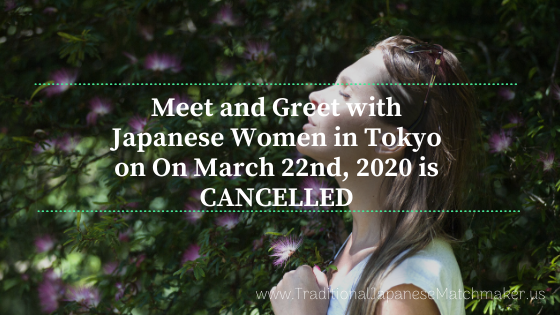 Meet and Greet with Japanese Women in Tokyo on March 22nd, 2020 is CANCELLED
We are very sad to announce that our event on March 22nd, 2020 is CANCELLED since we do not have enough participants. It may be because many people are concerned about the status of the coronavirus in Japan.

If you are thinking about visiting Japan at this moment, please gather information from reliable sources and plan with special care.
Future Events in 2020
Tentatively, our event in Tokyo will be postponed until July 2020. Also, we are planning an event in NYC in May. They will be announced on our website and newsletter.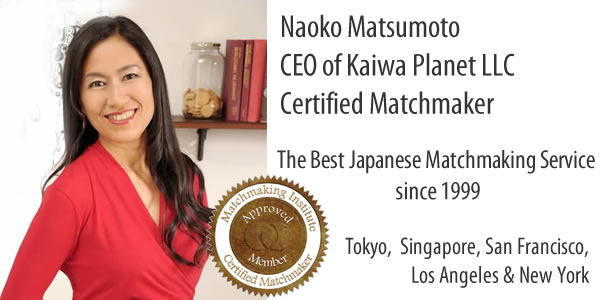 Traditional Japanese Matchmaker is the best dating and matchmaking service in Japan that is specialized for single professionals and Japanese women established in 1999. Please click the link below to sign up for TJM's Free Registration if you are truly interested. We look forward to assisting you in finding your Japanese wife.
Naoko Matsumoto
CEO and Your Personal Matchmaker
Traditional Japanese Matchmaker