What is an "Omiai Event"? – The Details of TJM's Meet and Greet in Japan in 2023
Blog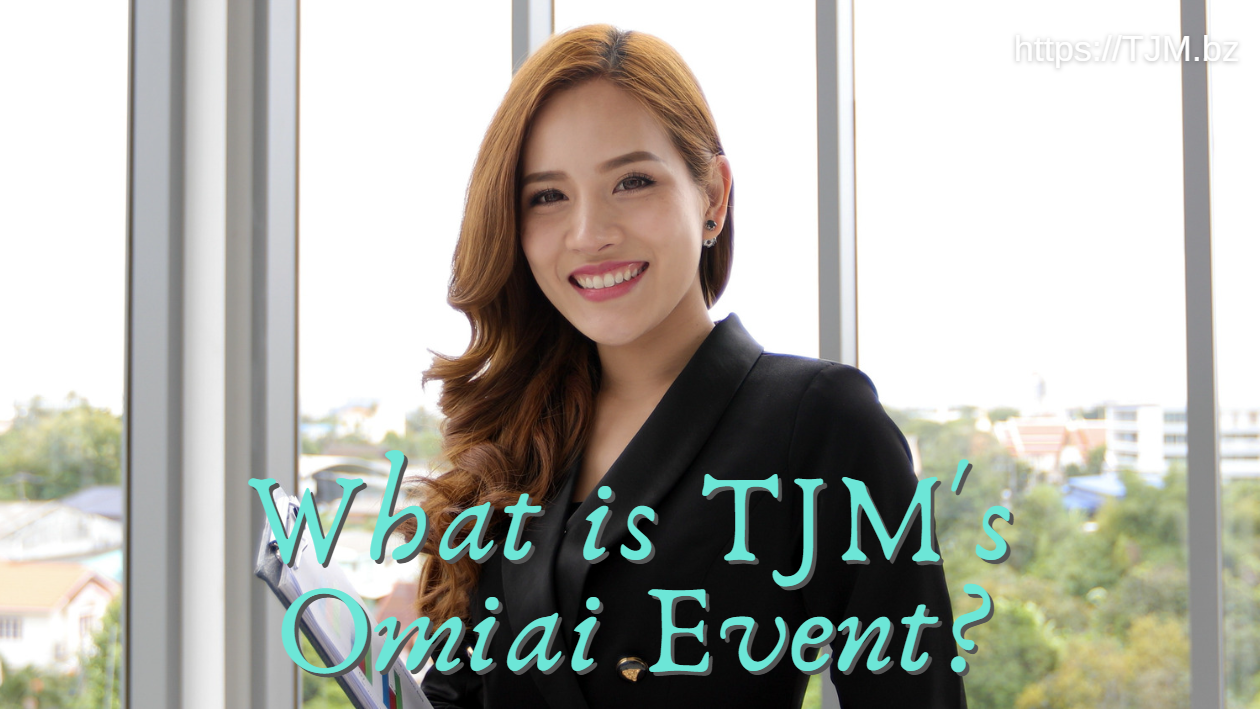 What is an "Omiai Event"? – The Details of TJM's Meet and Greet in Japan in 2023
We will be hosting TJM's most important event of the year, our MEET & GREET Omiai Event, in Tokyo on July 8th and 9th. We only host this event once a year in Japan.
On Saturday, July 8, 2023: Akihabara-1
This is the OMIAI Matching, a form of structured speed dating. At the event, you will have the opportunity to engage in a one-on-one conversation with each woman for 10-15 minutes.
The event is organized by age groups.
・From 9:00 to 12:00: For those in their 30's and above.
・From 13:00 to 16:00: For those in their 50's and above.
On Saturday, July 9, 2023: Akihabara – 2
・From 11:00-13:00
・Men & Women All age
We will be hosting an event called "GREAT DISCUSSION" where attendees can freely mingle and converse without the constraints of age. While this isn't a matchmaking opportunity, it presents a wonderful platform to understand the thoughts and viewpoints of Japanese women.
You can engage with women on topics related to romantic relationships and views on marriage. You'll have the opportunity to field questions from the ladies or ask your own.
We plan to invite some couples who found their partners through TJM. They will be there to share their joy and happiness, providing firsthand accounts of their experiences.
Please click here to join the event.
↓ ↓ ↓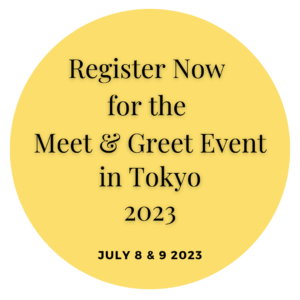 Or Contact TJM ASAP!
https://traditionaljapanesematchmaker.us/contact/
Learn more details of this event
https://traditionaljapanesematchmaker.us/blog/tokyo-events-2023/
Our Goal
This is an important OMIAI event for single men and Japanese women who are sincerely looking for marriage. All participants' purpose should be a long-term relationship, not just finding Japanese girlfriends. Our goal is to work for marriage-minded single professionals.
What is Omiai?
Omiai is a traditional Japanese matchmaking arrangement.
Please click to learn more about Omiai.
https://traditionaljapanesematchmaker.us/blog/omiai-matchmaking-japan/
What is Omiai Event?
TJM's OMIAI event is similar to a speed dating event, but it is not a typical speed dating event in the sense that it is designed for people who are serious about creating a happy marriage.
Here are some differences from typical singles events:
Participants are only marriage-minded.
Participants are exclusively TJM members.
More female attendants than male attendants.
Relaxed conversations at the event.
Post-event follow-up by matchmakers
1. Participants are only marriage-minded
As always, all of our members' purpose is a happy marriage. Participants are single men and women who are marriage-minded only. Therefore, there are many couples who first met at our OMIAI events. This is a great opportunity for gentlemen who want to take action in order to make their dreams come true.
2. Participants are Exclusively TJM members
Participants are exclusively TJM members. They have created their profiles before the event, or they will create them after the event. You may review female members' profiles after the event if you match. This is helpful for all participants to consider whether to continue or discontinue conversations with her.
3. More female attendants than male attendants
At this time, the number of female attendants is higher than the number of male attendants. All of the female attendees live in Japan. Most male attendees are from outside of Japan. More women than men is a great advantage for our male attendees.
4. Relaxed conversations at the event
The event is actually organized into three separate events. All of the events are held in Akihabara, Tokyo. It is known as a cyber city in Tokyo, but it is a nice and relaxed space for single OMIAI events. It is not a crazy boys and girls disco party; rather, our events are held at a peaceful venue to enable quality conversations.
5. Post-event follow-up by matchmakers
As the aim of TJM's events is marriage, our members will follow up with their matchmaker after the event. If there were no matches at our events, we are still here to assist you in finding your candidates.
Please let us know the duration of your stay in Japan. If we find a match among the women who did not participate in the event, we can also arrange individual meetings.
Also, as a TJM's member, we keep following you up after you return to your home country.
Single men who live in Tokyo
This event will be held in Tokyo, and men who live in Japan are welcome to join.
If you live in Japan, it is a great opportunity for you to meet a sincere single Japanese woman who is marriage-minded. If you live in Tokyo, you would likely feel that the encounters you have at a marriage consultation agency are completely different from meeting women who you don't know if they are single or not at a bar in Roppongi, or meeting women by chance in the bustling streets of Shinjuku or Shibuya.
Single men who live outside of Japan
If you are traveling to Japan and staying here in Tokyo, you are most welcome to join us!
If you are a single traveler and have become bored with the typical sightseeing in Tokyo following guidebooks, participating in TJM's OMIAI event could have such a significant impact on your life that it might change it completely.
Great Opprtunity for All of YOU!
TJM's in-person meeting is our once-a-year event in Japan! If you miss this opportunity, you will have to wait for one year!
The event registration will close on July 5th (Wednesday). We are waiting for immediate contact from those who are interested.
Matchmakers Naoko Matsumoto, Luna Watanabe, and Ayako Saito (from the US and Australia) will host TJM's Meet and Greet Omiai Event in Japan in 2023.
We are looking forward to meeting you in Akihabara, Tokyo!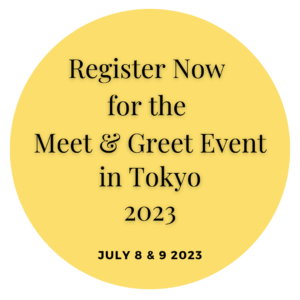 Naoko Matsumoto
Founder & CEO
Traditional Japanese Matchmaker (TJM)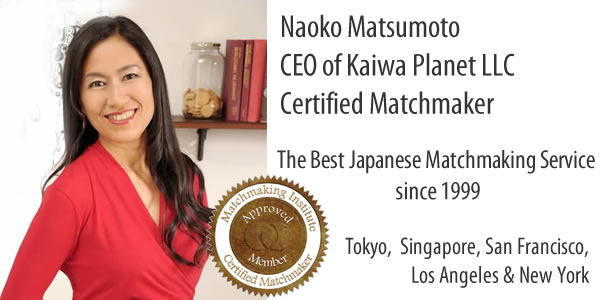 Traditional Japanese Matchmaker is the best dating and matchmaking service in Japan that is specialized for single professionals and Japanese women established in 1999. Please click the link below to sign up for TJM's Free Registration if you are truly interested. We look forward to assisting you in finding your Japanese wife.