Would you like to be with a Japanese Woman Next Valentine's Day?
Blog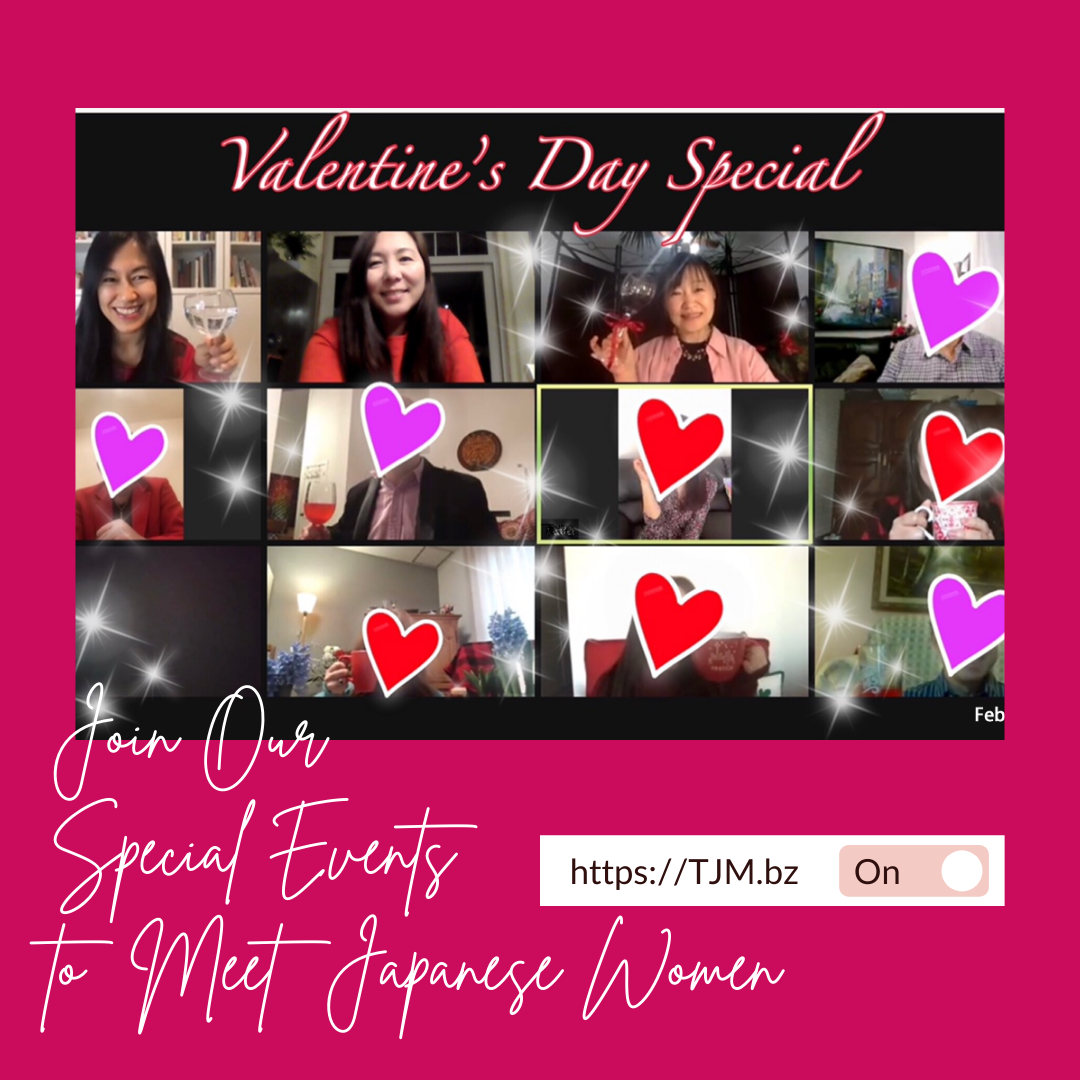 Would you like to be with a Japanese Woman Next Valentine's Day?
We hosted a Coffee and Cocktails Break with Japanese Women Valentine's Day Special on Feb. 13th 2021.(Feb 14th in Japan)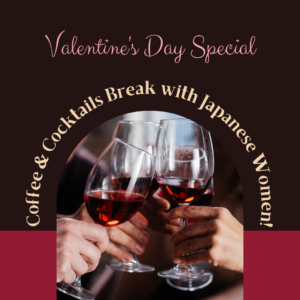 Our event, "Coffee and Cocktails Break with Japanese Women" is for our members only. Our members come from diverse backgrounds and different age groups.
At this time, Valentine's Day Special event was exclusively for our male members in their 50's and 60's and our female members in their 40's and 50's.


The next event will be for 20's, 30's, and 40's year olds. It has not been planned yet, but it will be announced in our newsletter soon. If you are interested in our events, please let us know.
There are many online dating events, and you may have participated in some of them. Our singles events are different from typical online dating events. Our events are only for members who are looking for true love and a lifelong partner. This means that our events' purpose is "marriage". 
Some people may think it is too serious, rushed, or harsh. You may say that I would like to be more casual. We understand. However, if you are single and you would like to marry a Japanese woman in the near future, meeting sincere and serious Japanese women truly works.
If you join a typical dating event, you may meet a woman who is immature and flirts with players. You may not know whether she is really married or not, or in a current relationship.
Rather than waste your time, it would be a lot wiser to meet women who are sincere and have a life plan to get married in a few years.

At our event last night, 75% of our participants found their match. This is a high percentage since our system works. We are also happy to assist our members after our events. So, if your purpose is marriage, joining our event is a great choice!
"Would you like to be with a Japanese Woman Next Valentine's Day?"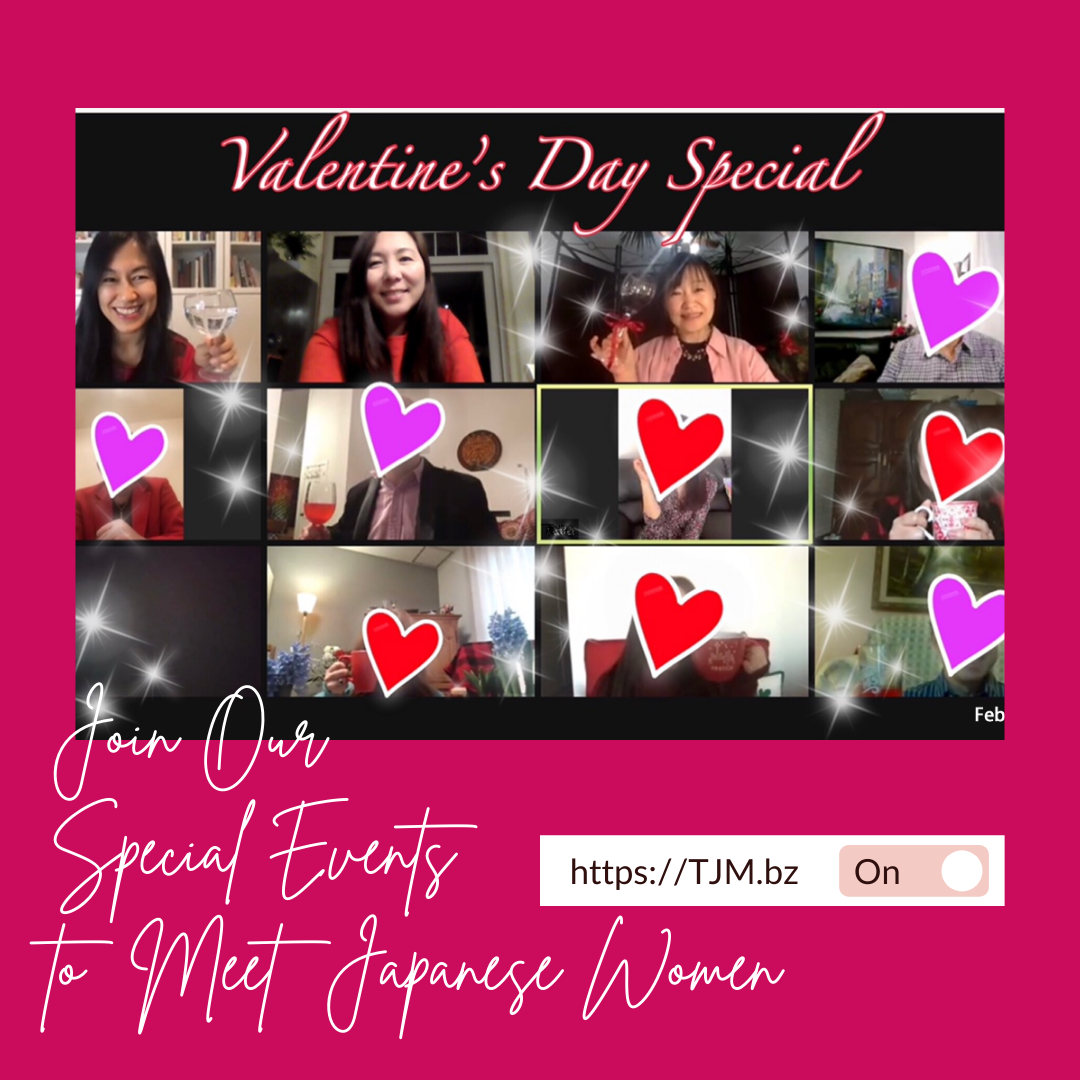 Think about the next Valentine's Day. Would you like to be with your one and only Japanese woman?
Let us help you to meet beautiful Japanese women and join us for our next dating opportunity! Signup for our Free Registration Today!
We look forward to meeting with you at our online dating events!
Naoko Matsumoto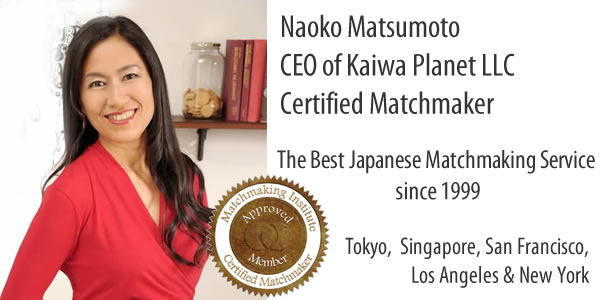 Traditional Japanese Matchmaker is the best dating and matchmaking service in Japan that is specialized for single professionals and Japanese women established in 1999. Please click the link below to sign up for TJM's Free Registration if you are truly interested. We look forward to assisting you in finding your Japanese wife.
Naoko Matsumoto
CEO and Your Personal Matchmaker
Traditional Japanese Matchmaker