TJM's Online Singles Event for 50's, 60's, and 70's Year Olds was a Success!
Blog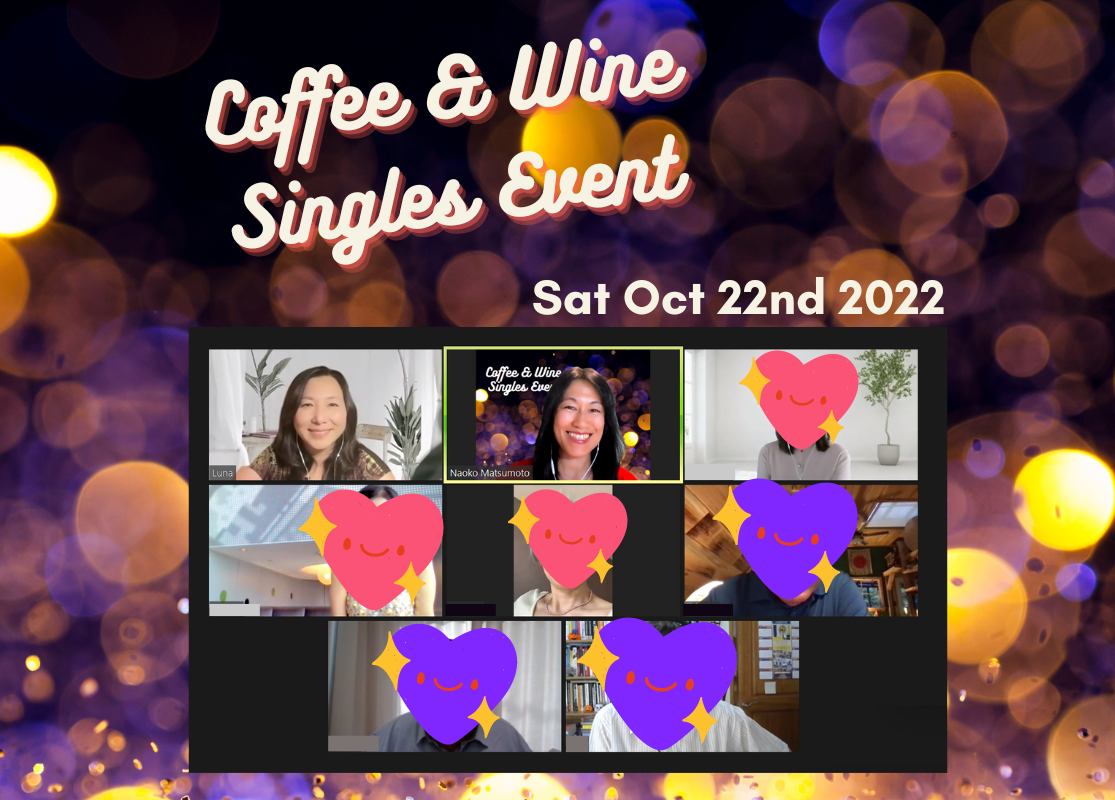 TJM's Online Singles Event for 50's, 60's, and 70's Year Olds was a Success!
Last Saturday (Sunday in Japan), we hosted an Online Singles Event for 50's, 60's, and 70's year olds. All of the participants were in Japan. One of our male members, who is on vacation, attended from San Francisco.
It was a nice and peaceful atmosphere, and we paired the attendees into four couples.
Before the event, one of our female members, who is in her 50's, asked us if she could attend the event even though she cannot speak English at all. And we told her that it may be difficult to communicate with the gentlemen attending the event since they do not speak Japanese.
She gave up attending the event at first, but she later asked us again if she could attend. And we thought it would be okay since she was so determined to attend.
At the beginning of the event, all participants did a one-minute self-introduction. The woman, who said that she could not speak any English, had prepared a hand-written large poster presentation and read it aloud in English. It was amazingly well done, and everyone who attended the event admired her presentation.
Her English was not perfect, but we all felt her passion. She is very attractive, and all the gentlemen there were attracted to her. Additionally, she said she could teach Japanese! She is a realtor in Tokyo and enjoys yoga daily. She is friendly and passionate.
If you are interested in Japanese women who are in their 50's, We have some nice Japanese women like her.
Our female members are mainly in their late 20's to 40's. But we sometimes host events for men and women who are in their 50's and more. We encourage you to attend them.
The ages of our female members are diverse and include all ages. Please do not hesitate to ask if you are sincerely looking for a Japanese woman.
Naoko Matsumoto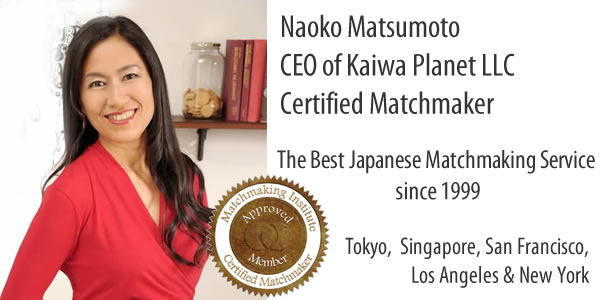 Traditional Japanese Matchmaker is the best dating and matchmaking service in Japan that is specialized for single professionals and Japanese women established in 1999. Please click the link below to sign up for TJM's Free Registration if you are truly interested. We look forward to assisting you in finding your Japanese wife.