Time is Life life: You Can Make Miracles with a Japanese Woman
Blog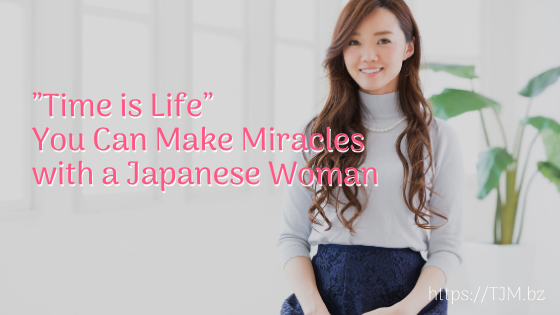 Time is Life life: You Can Make Miracles with a Japanese Woman
"Time is Life"
You Can Make Miracles with a Japanese Woman
There is a saying, "TIME is MONEY", and there is also the phrase "TIME is LIFE"

Last week, we heard great news from one of our happy couples who got engaged in 2020. "Their baby was just born!" Congratulations! 
They started communicating about a year ago and he visited Japan to meet her in person right after they were introduced to each other. They got engaged soon after that. 
The baby was born. A little life was growing during the pandemic. Amazing! Their quick action taking and decision making really worked to make a miracle. If they had postponed meeting each other for a couple of months, their miracle may not have happened because of the Covid-19 lockdown.
Some people say, "I am busy because of Covid-19". And, yet they may have been busy before the pandemic and they may be busy after the pandemic. People are always busy with something they want to prioritize. If you want to marry a Japanese woman, focus solely on achieving that. Doing so may very well create your miracle.
Actually, TJM happy couples are creating a BABY BOOM in 2020. We have heard from 4 happy couples, "OUR BABY WAS BORN!".
We understand that it is hard for everyone to meet Japanese women during the pandemic, but please don't postpone what you can do for now. We can search for your candidates and you can meet Japanese women via Zoom meetings. 
TIME is LIFE. Taking action today will ensure that your dreams come true in the future. Hopefully, you will soon be able to travel to Japan to meet Japanese women.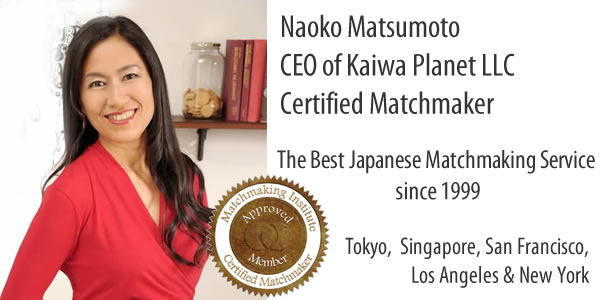 Traditional Japanese Matchmaker is the best dating and matchmaking service in Japan that is specialized for single professionals and Japanese women established in 1999. Please click the link below to sign up for TJM's Free Registration if you are truly interested. We look forward to assisting you in finding your Japanese wife.
Naoko Matsumoto
CEO and Your Personal Matchmaker
Traditional Japanese Matchmaker