November 2020 UPDATE: Meeting Japanese Women
Announcement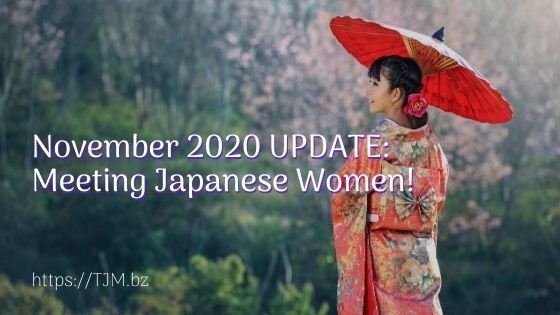 November 2020 UPDATE: Meeting Japanese Women
'It's already November!
How have you been taking action to find your Japanese woman? I am saddened to hear that the pandemic is getting worse in many European countries and some of the governments decided to lockdown again. I hope for all our clients' safety.
We would like to show you updated information about Japan and how we have reacted as a matchmaking agency with the following topics.
1)  Japan Now
2) Meeting in Hawaii
3) Single Japanese Women in the US
1) Japan Now
There used to be chaotic numbers of people walking across Shibuya junction in Tokyo, but it was like a ghost town when the declaration of a state of emergency in Tokyo occurred from April 7th to May 6th, 2020. Now, people are slowly getting back to how they used to be.
Here are the photos of Halloween in Shibuya 2019 and 2020. There were more than 70,000 people celebrating Halloween in Shibuya in 2019, but the government told people not to come to Shibuya this year. In spite of that, many people showed up there with their Halloween costumes!
The photo of Shibuya in 2019


from TBS Sunday Japon
The photo of Shibuya in 2020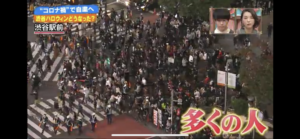 from TBS Sunday Japon
Most people are wearing masks, but some people aren't. It depends on how concerned they are about peoples' safety.
The Japanese government gradually reopened the country to foreign business people and students. The visa waiver is currently stopped, so you will need a certain visa to visit Japan now. The Japanese government still requires a PCR test and a 14 days quarantine at a hotel after arrival in Japan. The policy is subject to change and you may find the current status at the Japanese government's website as follows.
https://www.mofa.go.jp/ca/fna/page4e_001053.html
On the other hand, the Japanese government has domestically started "The Go To Travel Campaign" in order to promote internal travel all over Japan and support travel industries in Japan. It is incredible since it is like a big exodus movement with many Japanese people traveling.
Overall, the Japanese government is positively opening the country to foreign tourists. The Japanese people have not had to be so concerned about this pandemic since there has not been a high infection or death rate in Japan as there has been in other countries. And, they are looking forward to the country reopening and the resumption of freedom to travel around the world.
2) Meeting in Hawaii
The Hawaiian government decided to open to Japanese tourists with some restrictions. Japanese women can travel to Hawaii with no 14 day quarantine which started on Nov. 6th, 2020. However, the Japanese government still requires them to have a 14 days quarantine at the Narita airport after they return to Japan. Meeting in Hawaii with your Japanese woman is an option, but if she is not a remote worker, it will be impossible for her to get back to work after returning to Japan because of the 14 days quarantine policy. So, please understand that she may be reluctant to meet with you in Hawaii because of her working situation.
Here is some travel information about Hawaii.
https://hawaiicovid19.com/travel/faqs/
https://ets.hawaii.gov/safe-travels-information/
3)  Single Japanese Women in the US
Currently, we have some Japanese women members who live in the US. Meeting with our single Japanese women members in the US is an option.
We recently hosted the Coffee and Cocktails Break with Japanese women in the US. Some couples formed during this meeting. One of our male members, who met one of our nice Japanese women in the US, invited her for an outdoor hike since he and she live near San Francisco, and he thought it would be a great idea to meet her outside instead of meeting her at a cafe. However, she declined because she is very concerned about Covid-19. She would prefer to communicate with him through Zoom. We can understand that she is concerned about her safety. Perhaps, in the future, she will relax her stance. And, we appreciate that he cared about her.
On the other hand, some of our female members who live in Japan travel to the US in order to meet with our male members. The US is open to foreign tourists with some restrictions. How brave they are! Some are business owners who can do business wherever they are. Still, the requirement of a 14 days quarantine is tough for many of our female members. We ask that you try to understand her situation and do not pressure her to visit your country first. Rather, it is best to discuss this issue with her to reach an amicable solution.
【Coffee and Cocktails Break with Japanese Women】
The next Coffee and Cocktails Break with Japanese Women event we will host will take place on Dec. 5th, 2020. Female members in their 20's and 30's living in Japan will join this event. If you are interested in joining this event, please contact us ASAP!!!
【One on One Zoom meeting with Japanese Women】
If you would like to meet with a Japanese woman at a one on one Zoom meeting, we are always happy to arrange these meetings for you. And, Zoom meetings are very convenient and are very popular for many of our male members during the current situation!
2020 was a tough year for people all over the world. Many people are tired of staying at home. Do you think it is the end of the world? No, I don't think so. Let's think about everyone's safety first, follow the governments' rules, and positively prepare for the day to meet Japanese women in 2021!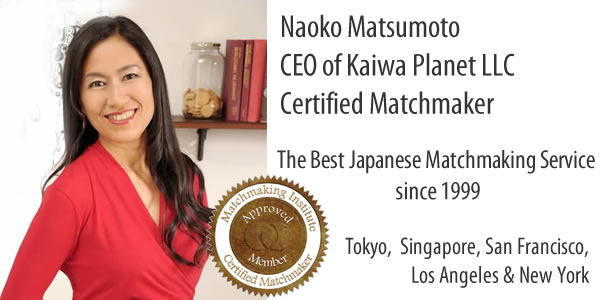 Traditional Japanese Matchmaker is the best dating and matchmaking service in Japan that is specialized for single professionals and Japanese women established in 1999. Please click the link below to sign up for TJM's Free Registration if you are truly interested. We look forward to assisting you in finding your Japanese wife.
Naoko Matsumoto
CEO and Your Personal Matchmaker
Traditional Japanese Matchmaker