Join TJM's Popular Coffee and Cocktail Break with Japanese Women!
Blog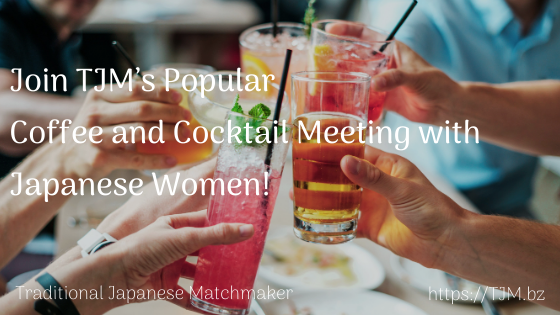 Join TJM's Popular Coffee and Cocktail Break with Japanese Women!
We hosted a Coffee and Cocktail Break with Japanese women on Saturday, Sep. 26th.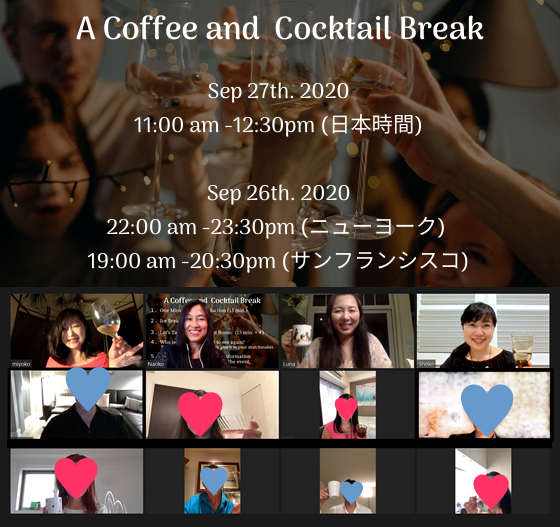 We invited 4 gentlemen and 4 Japanese women to this event. They were in their 40's and 50's. Two American men joined from San Francisco and Los Angeles, and two Japanese men joined from Seattle and San Francisco. All of the Japanese women joined from Japan. 
Last month, we hosted the same type of event for the '20s and 30's year olds group, so we are used to managing a Zoom event. Please click to read the article about last month's event.
The end result for this latest event is that we had four successful couples. We received very positive feedback from all participants! They enjoyed the event very much! Each participant met and talked to all four candidates privately for 15 minutes each. This experience is much better than a typical speed dating event where you only have 5 minutes to talk to each candidate.
After all sessions were completed, the participants informed us of who they wanted to meet again and we confirmed who the matches were. They received the match results and corresponding profiles of their matches within 60 minutes. And, then they started communicating with their matches.

When you join, you will experience and enjoy our meaningful and goal-oriented events!
The next Coffee and Cocktail Meeting with Japanese women is Sat. Oct 17th, starting at 22:00 (East Coast Time) and 19:00 (West Coast Time).
If you are interested in this event, please let us know ASAP by replying to contact us by email!
We look forward to meeting you at our member events!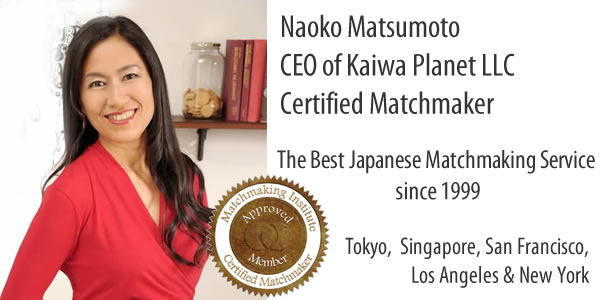 Traditional Japanese Matchmaker is the best dating and matchmaking service in Japan that is specialized for single professionals and Japanese women established in 1999. Please click the link below to sign up for TJM's Free Registration if you are truly interested. We look forward to assisting you in finding your Japanese wife.
Naoko Matsumoto
CEO and Your Personal Matchmaker
Traditional Japanese Matchmaker