Survey Results Regarding How to Meet Japanese Women During Covid-19
Blog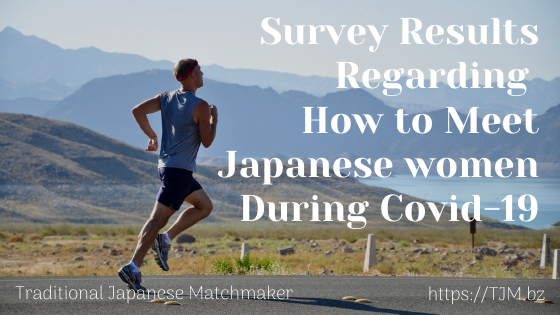 Survey Results Regarding How to Meet Japanese Women During Covid-19
Thank you for your cooperation with our survey regarding Covid-19.

【TJM's Blog on Aug 28th, 2020】
How to Meet Japanese Women During Covid-19


Today, we would like to share the results of the survey and our assessment.
Voices from our members:
What country/state do you currently reside in?
Singapore / London, England / Florida / Canada / Indiana, US / California, US / Germany / Virginia, US /  
As of Aug. 25th, 2020, would you explain a little bit about the Covid-19 in your area? Do you feel it is still very dangerous or do you think it almost ended?
Singapore has the least cases of Covid-19. I would say its neither dangerous nor ending so soon.

In my mind, it has ended.

Not sure if we are near the end, but my area seems to be recovering steadily and deaths are getting fewer now.

my area isn't bad now. We have the option of wearing the mask.

the number of cases is relatively low domestically and internationally.

It has gotten much better.

I think going into public places is very risky, but there are adequate ways to obtain groceries and other essential items in a socially distanced manner.

The COVID-19 situation is not that bad as reported on the news. A lot of the reporting have been exaggerated from my view. And I had just run the data from March to March 15th on COVID-19, and it is not as bad as it is seen.

Although the cases in California are declining somewhat, we are nowhere near the end. I still feel it is quite risky.

There are still some hotspots, but the Coronavirus is by and large very contained. Also, there is now a mask obligation in public transport. A mask is also required when shopping. Recently I was in Austria myself, also traveling to other European countries is well regulated.

Still feels very unpredictable right now, most people staying isolated and practicing good social distancing. Likely a vaccine will be available soon but unsure of its effectiveness and best to not be the first to try it.

Los Angeles is still having a difficult time with COVID-19. While COVID-19 cases seem to be dropping all restrictions are still in place. Our Governor will be issuing new rules this week. We still may not dine inside a restaurant, unless the seating is outdoors. My industry, the Entertainment Industry, is still closed. For example, we can not produce TV show or Films at this time due to COVID-19 restrictions. California is also experiencing extreme WildFire Problems, but most of those are in Northern California.
When do you expect this pandemic to end?
No idea

ASAP!

I hope soon ( this year 2020).

I don't know

next year

I think the risk of exposure in this country (or during air travel to/from) might approach what I'd consider low by next Spring, based on trends in large urban areas. It probably won't become negligible until vaccines are in circulation.

Probably next year, 2021

Good question, who can answer that exactly

Soon hopefully

I think an effective vaccine will be available in the first half of 2021
Here are the results: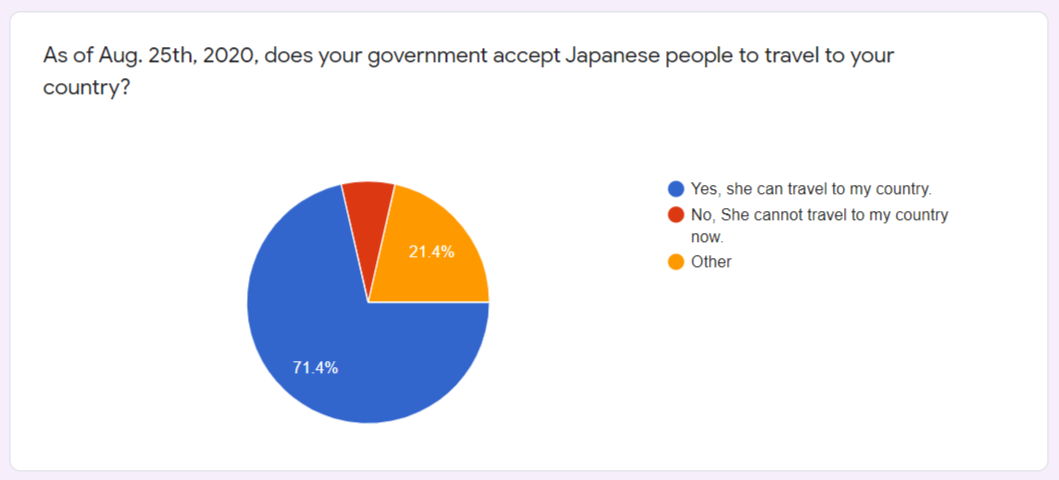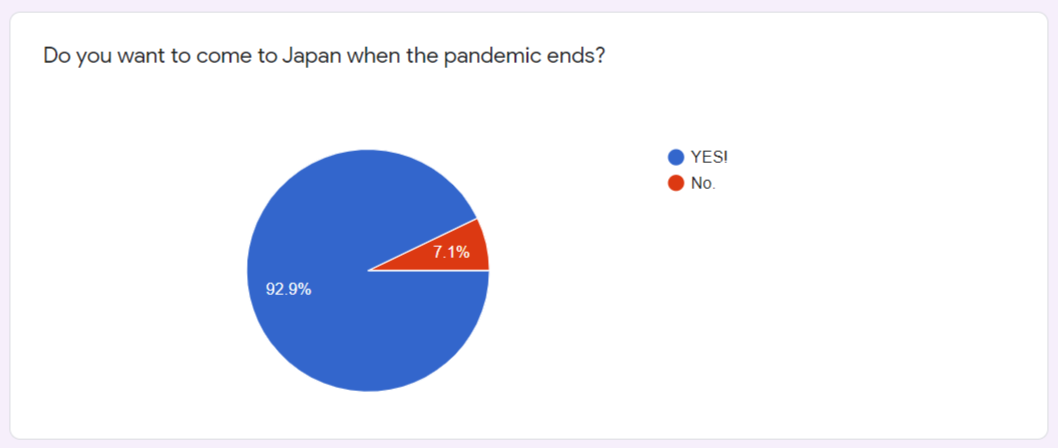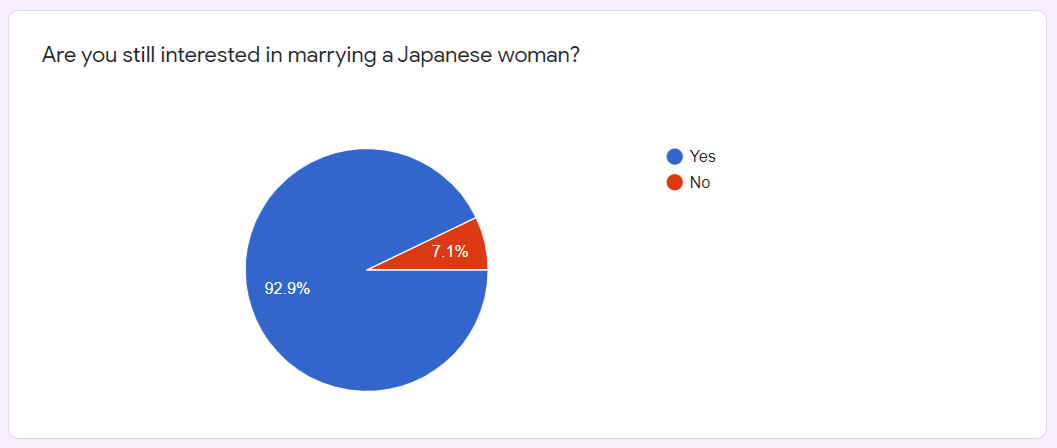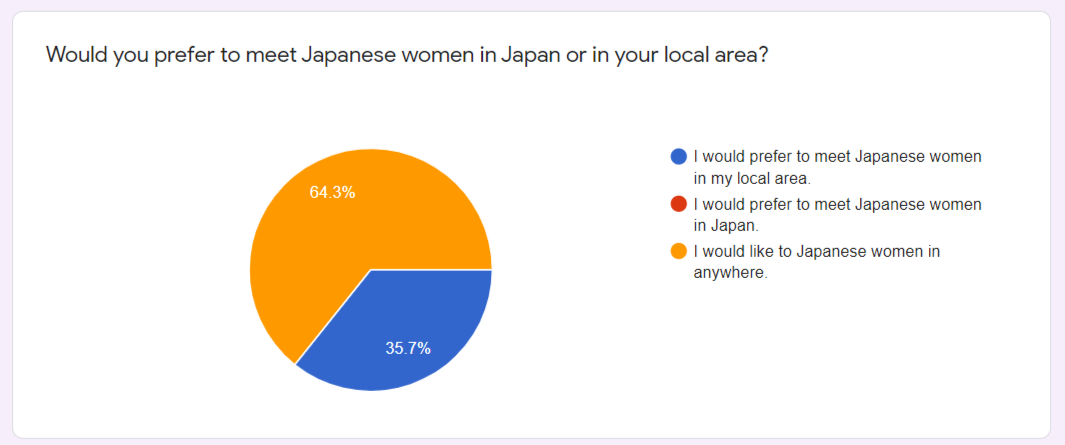 TJM's Assessment:

See the possibilities to meet a Japanese woman in person
We expect the American Government will open Hawaii or Alaska to tourists and end the 14 days quarantine for tourists.
【Hawaii】
https://hidot.hawaii.gov/coronavirus/
【Alaska】
http://dhss.alaska.gov/dph/Epi/id/Pages/COVID-19/travel.aspx
When the restrictions lift, Japanese women may travel to Hawaii even though they may only take a few days off. Hawaii is close to Japan and Japanese people can travel easily there. So, meeting in Hawaii may work easier than in other states.

Would men in other countries let us know when your governments remit their travel rules for tourists from Japan?

We would appreciate it if you would share your respective country's travel information with us.


Wait or Take Action?
Recently, we had two female members who obtained their visas. One got a fiance visa and she started filing her visa application one year ago. And, the other one just got her spouse visa this month. It took two years in her case. USCIS slowed down the application process due to the Corona pandemic, but it doesn't mean their visa process stopped. We appreciate that essential workers are working during this pandemic.
Currently, it takes much longer to obtain a fiance or a spouse visa. So, if you would like to marry a Japanese woman please keep this in mind. Especially, if you would like to marry and have your own children, you will need to be concerned about "TIME" with regard to both of your life stages. We recommend not to stop your search, but rather to keep taking action to find your Japanese woman during this pandemic.
Focus on Hope
New members are joining our service every month in spite of this pandemic. It means Japanese women want to marry you and they do not want to give up a happy marriage.  They are focusing on their dreams and hopes because they do not want to be alone in a house with fear.

Let's do away with fear and focus on HOPE!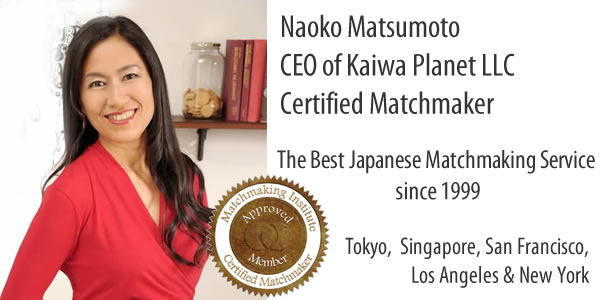 Traditional Japanese Matchmaker is the best dating and matchmaking service in Japan that is specialized for single professionals and Japanese women established in 1999. Please click the link below to sign up for TJM's Free Registration if you are truly interested. We look forward to assisting you in finding your Japanese wife.
Naoko Matsumoto
CEO and Your Personal Matchmaker
Traditional Japanese Matchmaker