Japanese Women Singles Event: Coffee & Wine on Zoom – TJM, Spring 2023
Blog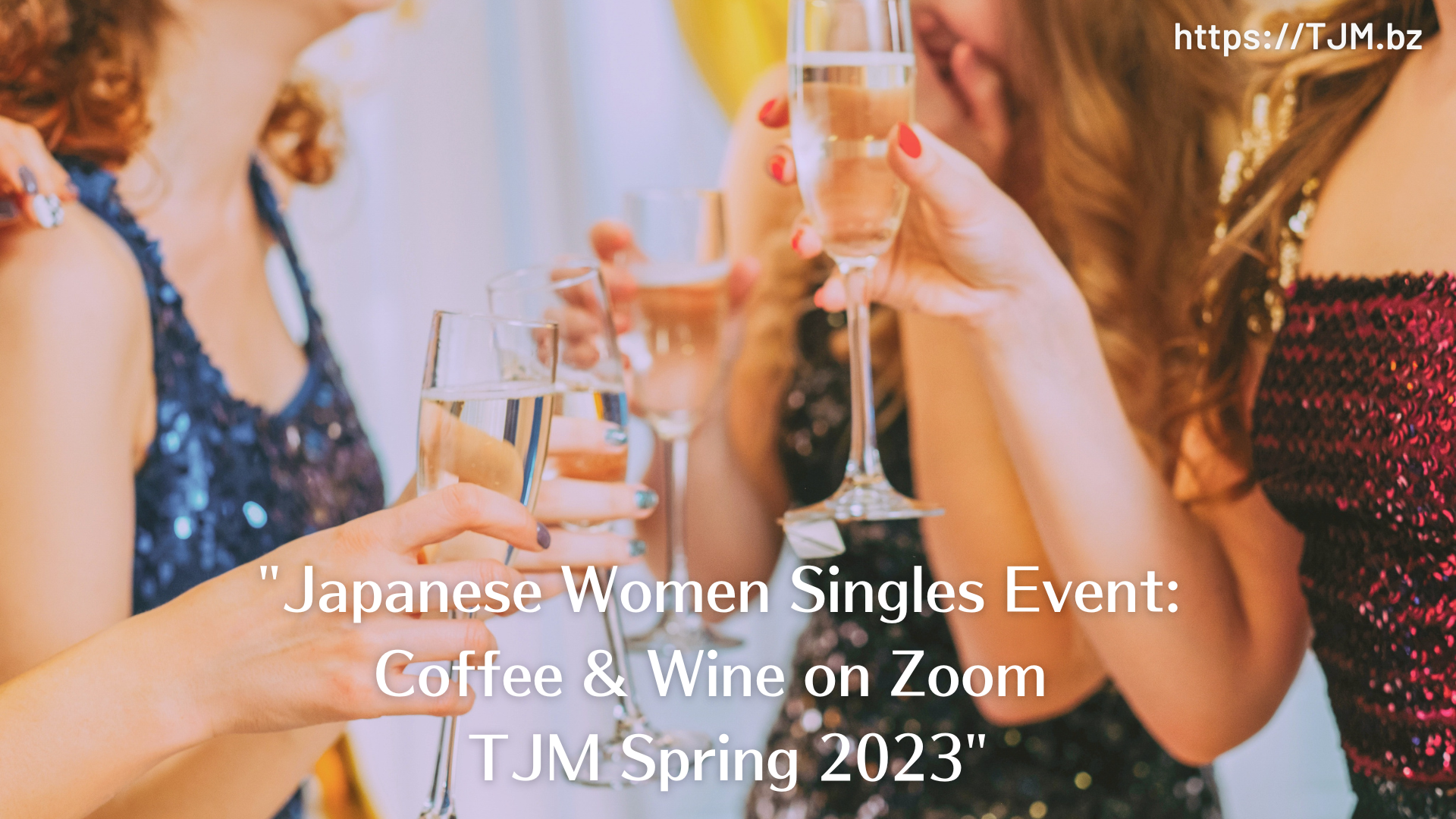 Japanese Women Singles Event: Coffee & Wine on Zoom – TJM, Spring 2023
Spring has arrived, and with it comes the opportunity for our male members to meet a Japanese woman as a lifelong partner. Since last October, many of them have visited Japan in person to meet their potential partners, with more planning to visit during the Cherry Blossom season.
Before visiting Japan, why not connect with some single Japanese women on Zoom? This will give you an opportunity to get to know them better and have some fun in the process.
We are excited to announce that we will be hosting a "Coffee and Wine with Japanese Women" Singles Event on Zoom. This is a Full Membership Event, so please contact us for details on how to become a member.
Japanese Women Singles Event: Coffee & Wine on Zoom – TJM, Spring 2023
The event will take place on:
Sat. March 25th
・6:00 PM Los Angeles Time
・9:00 PM New York Time
Sun. March 26th
・10:00 AM Japan Time
This event is open to TJM Members who are looking to marry within one year and start a family. Having children is a priority for our members.
Our preferred age range is:
・Men: 30-45
・Women: 25-37
However, we are happy to take care of men and women who do not meet the age ranges above. Please ask our event coordinator for more information.
Please note that our singles event is not a typical dating event. All of our members are looking for marriage as their ultimate goal. If you are sincerely looking for a lifelong partner within a year, this is the perfect event for you.
Seats are limited, so don't miss out on this opportunity. If you're not already a current member of TJM, please contact us first to become a member.
Let's have fun at our event and make your life bloom this spring in 2023!
Naoko Matsumoto
Founder and CEO
Traditional Japanese Matchmaker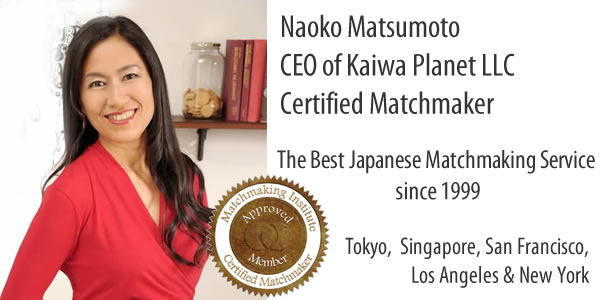 Traditional Japanese Matchmaker is the best dating and matchmaking service in Japan that is specialized for single professionals and Japanese women established in 1999. Please click the link below to sign up for TJM's Free Registration if you are truly interested. We look forward to assisting you in finding your Japanese wife.