Singles Party for Gentlemen and Japanese Women in NYC
Blog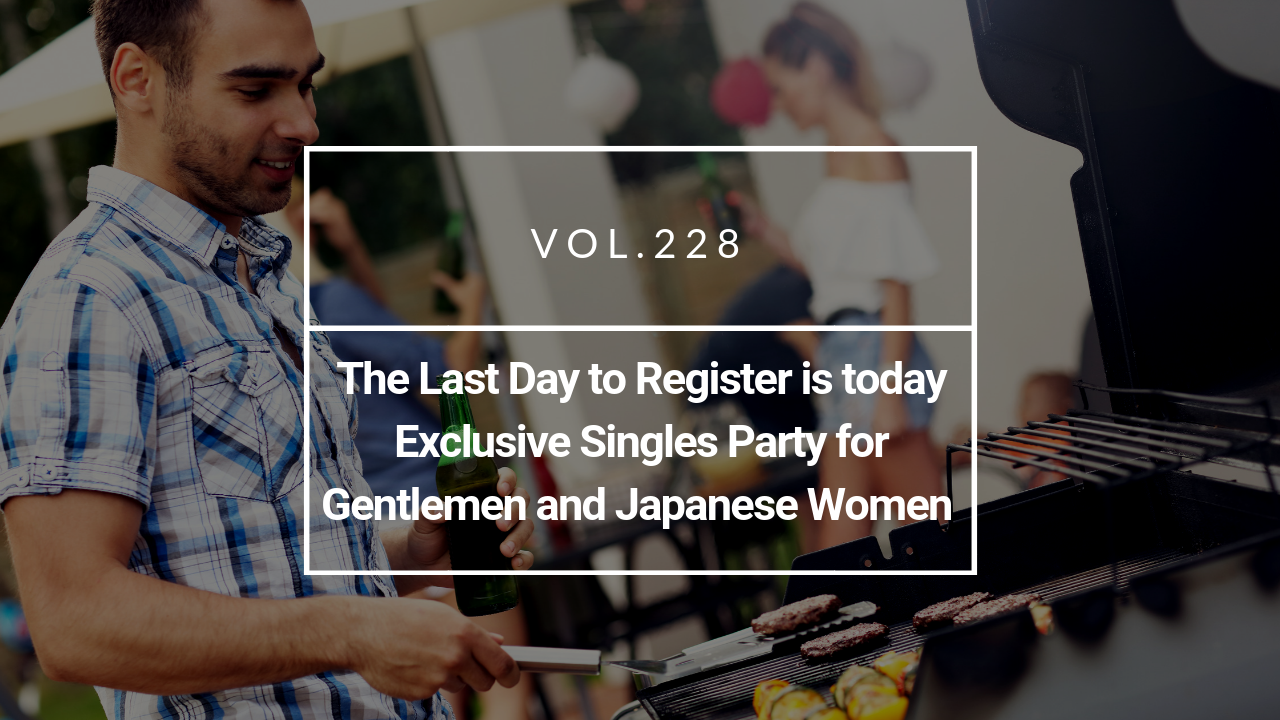 Singles Party for Gentlemen and Japanese Women in NYC



Exclusive Singles Party for




Gentlemen and Japanese Women at




a Private Location Overlooking




the Hudson River
We will have a BBQ party at a beautiful location along the Hudson River with striking views of Manhattan. We limit the number of attendees in order to create a cozy atmosphere and provide a great opportunity for all the attendees to get to know each other. In case of rain, it will be held at an alternate indoor venue.

【Date and Time】
Sat. Sep. 15th 2018, 1 pm – 3 pm; venue will remain open for a short time afterwards if you desire to continue your conversations
【Eligibility】
Single professionals who meet TJM's Membership Qualifications.
Age: 35-60
【Fee】
Member: $55
Non Member with Profile: $85
Non Member with No Profile: $125
(A non-member may attend only one time and then must become a member in order to attend any additional events.)
Exclusive Singles Party for Gentlemen and Japanese Women at a Private Location Overlooking the Hudson River:  The last day to register is today, Mon. Sep. 10th at 23:59(EST).

Here is the link:

https://meetjapanlady.com/lessons/invitation-exclusive-singles-party-with-japanese-women.html
We have already stopped accepting female applications, but some Japanese women are still signing on to our waiting list. The more men who register the more women we can allow.
We are going to send the final confirmation and details of the party by Wednesday.
It is a little cooler on the east coast currently. We believe the weather forecast calls for nice weather next weekend!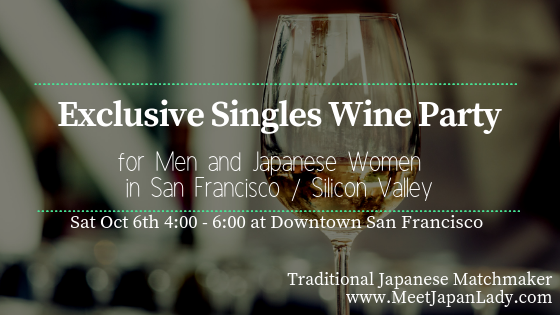 Also, we will host a similar event in San Francisco on Sat. Oct. 6th. Some Japanese women will come from Japan to meet with you! The event will be held at a wine lounge in downtown San Francisco. It is a fun event and we look forward to meeting with you there!
We will send you the event details after you complete your pre-registration.
If you are still thinking about it, just come and have fun!
For the future, we have many ideas regarding meet up events. Would you like to do cooking, hiking, dancing, cruising, or singing Karaoke with Japanese women? Sharing different kinds of experiences with Japanese women at different occasions, you will see different personalities of Japanese women. Joining our events will help you to better decide who the right person for you is than just browsing and selecting women from online profiles and photos. We will provide many opportunities for you in the future.
We look forward to meeting with you along the Hudson River and in San Francisco!
Naoko Matsumoto
Founder & CEO of Traditional Japanese Matchmaker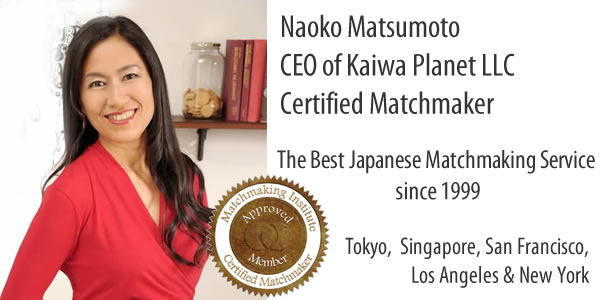 Traditional Japanese Matchmaker is the best dating and matchmaking service in Japan that is specialized for single professionals and Japanese women established in 1999. Please click the link below to sign up for TJM's Free Registration if you are truly interested. We look forward to assisting you in finding your Japanese wife.