Meet Japanese Women: Exclusive Singles Party on the East and West Coast
Events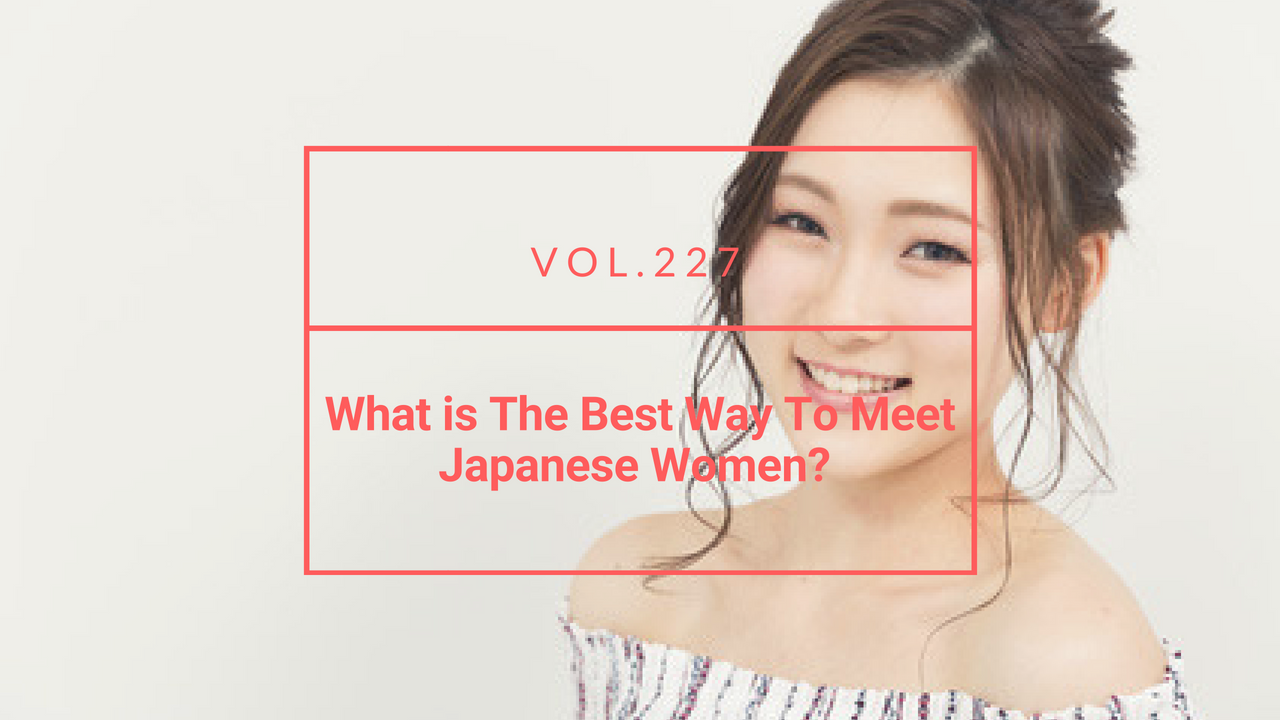 Meet Japanese Women: Exclusive Singles Party on the East and West Coast
We have just sent our "INVITATION" for gentlemen who are interested in our
Exclusive Singles Party for Gentlemen and Japanese Women at a Private Location Overlooking the Hudson River.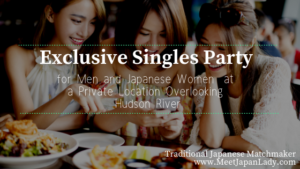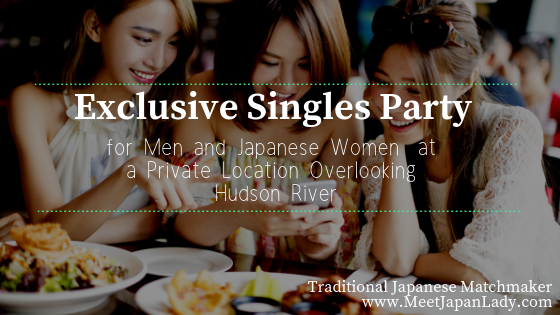 Here is the link:
https://meetjapanlady.com/lessons/invitation-exclusive-singles-party-with-japanese-women.html
If you are interested in this event, please reserve your space today!
We will stop accepting applications once all of the limited available spaces are taken.
---
Some of our members who live on the west coast asked us
"Will you have your event on the WEST COAST?"
Thank you very much for your suggestion!
We decided to host our party in San Francisco on Sat. Oct. 6th 2018.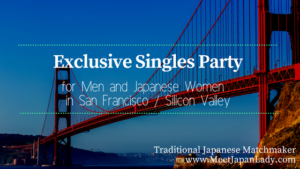 This event is called, "Wine and Meet Japanese Women in San Francisco"!
Even if you are not a social drinker, you are welcome to join our event since our attendees/members' purpose is finding a lifelong partner. When you attend this event you will meet Japanese women who are searching for gentlemen like yourself.
Pre-Registration:
https://meetjapanlady.com/lessons/exclusive-singles-party-with-japanese-women-in-san-francisco.html
---
We are offering these parties for men and Japanese women because we believe that providing OPPORTUNITIES helps our members in finding their lifelong partners.
If you keep saying, "I am still single!" for many years, we highly recommend that you take action by joining our events!
Our next party will take place in Japan in July 2019. You don't have to wait until next year if you want to marry a Japanese woman now! You may choose to attend one of events this year.
We are also able to arrange individual meetings for guests of our parties. Meeting one on one with a woman individually before or after the party may help you to connect with her more.
Attending our events will help you if you are sincerely looking for your future Japanese wife!
We look forward to meeting with you at the event!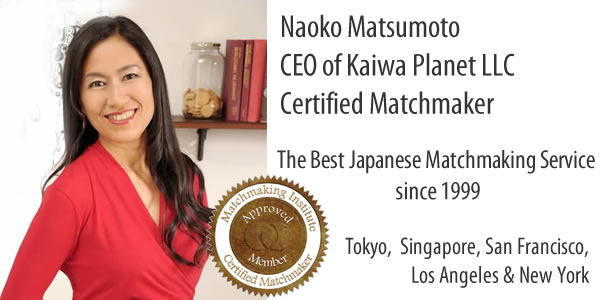 Dating and Matchmaking Service for Single Professionals and Japanese Women Established in 1999
We have been working as professional Japanese matchmakers for 18 years. We look forward to assisting you in finding your Japanese wife. Please click below to make an appointment for a Free Skype consultation if you are truly interested. We are happy to make an appointment with you after you have created your own profile. https://meetjapanlady.com/company.html

Naoko Matsumoto
CEO and Your Personal Matchmaker
Traditional Japanese Matchmaker