We Had a Wonderful Time : Exclusive Singles Party for Gentlemen and Japanese Women
Events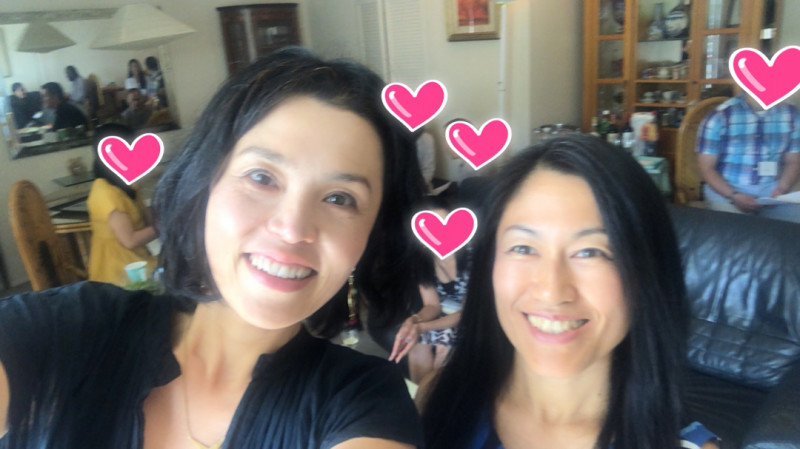 We Had a Wonderful Time : Exclusive Singles Party for Gentlemen and Japanese Women
We held our singles event in NJ from which I just returned.
Here are some pictures of the event.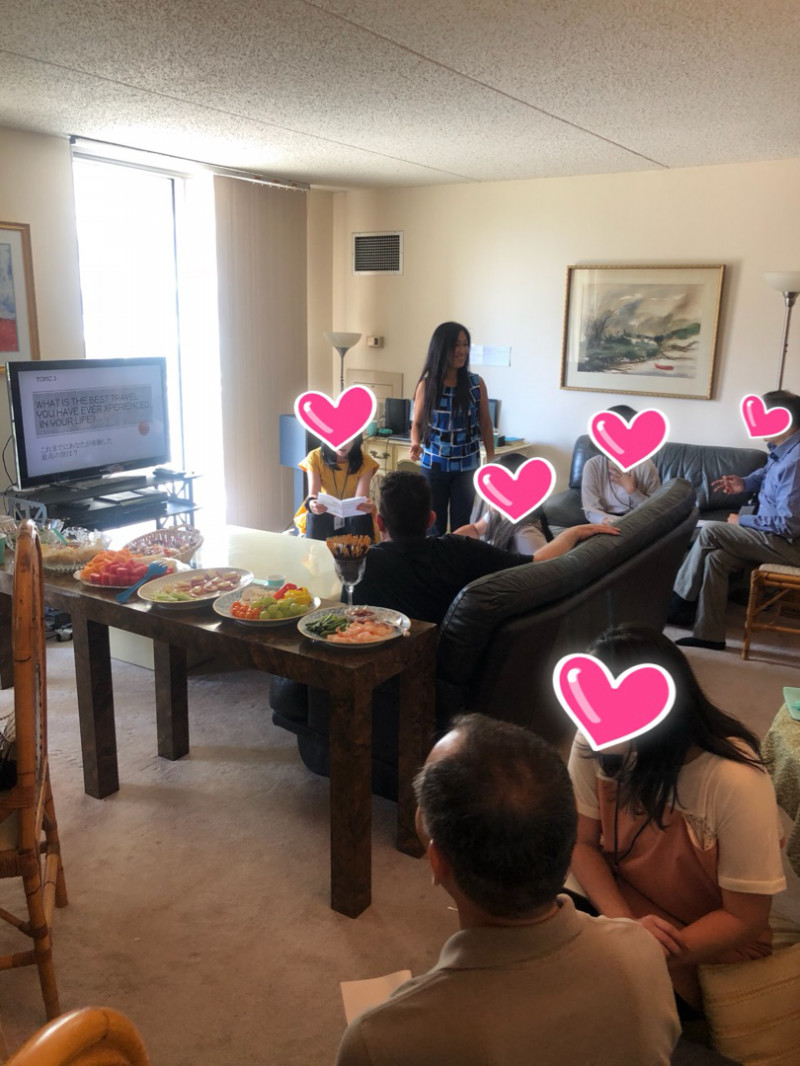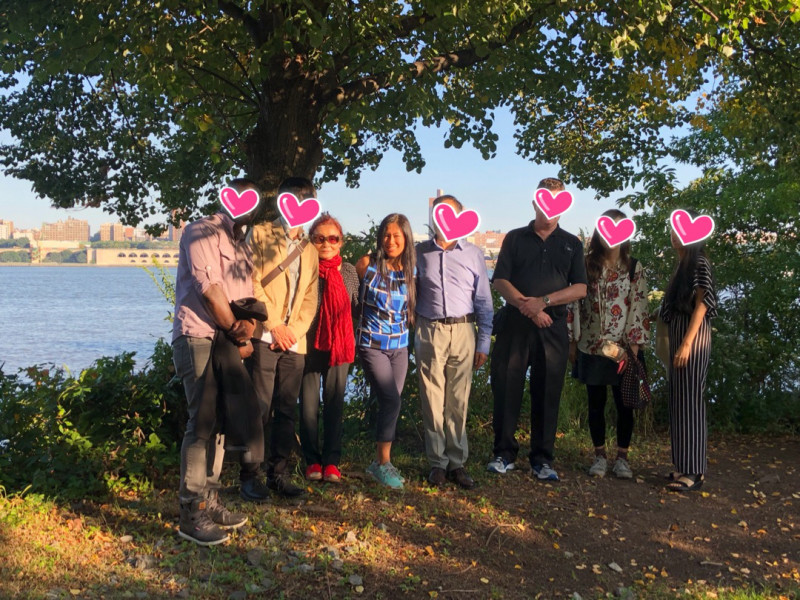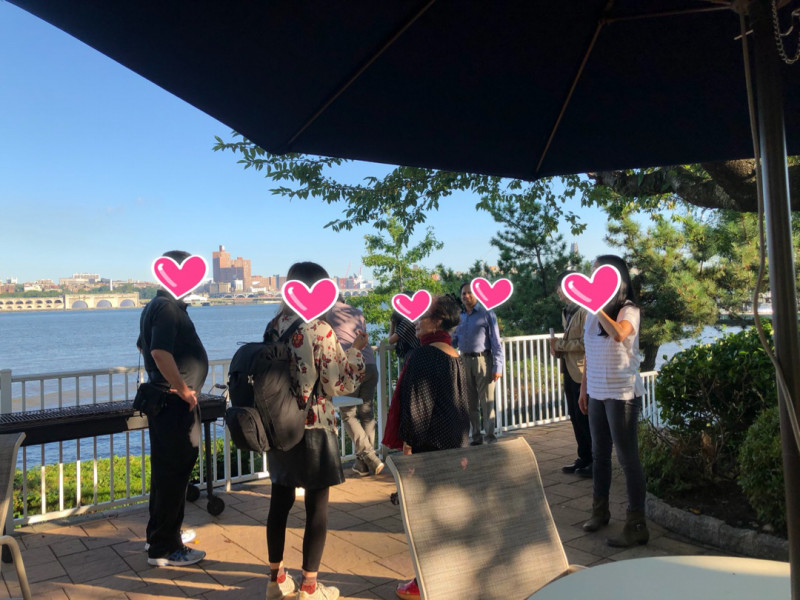 Some of the attendants came from Boston, Chicago, and California. Thank you very much for joining us from far away. The male attendees were all sincerely looking for a Japanese woman as a lifelong partner.
Our event was held at a private and cozy space instead of a fancy and stylish restaurant. I believe that everyone enjoyed the friendly and warm atmosphere with no nervousness. All attendees felt more comfortable as they were able to speak openly and have natural conversations.
Our special guest was Mrs. Satomi Ohama who is an IMAGO therapy practitioner. Please read this article to learn about Satomi. https://meetjapanlady.com/lessons/getting-the-love-you-want
She taught us a short introduction of IMAGO methods. Using IMAGO methods in the conversation helps everyone to create great relationships. It was a wonderful experience. Thank you Satomi!
If you have any relationship issues with someone, IMAGO methods may help. Contact Satomi!
We have hosted many dating events for many years. We are exploring what event format(s) is the best for bringing people together. This event provided a peaceful space for everyone, thereby helping to reduce their stress, and it was a meaningful time for all.
For some people, joining a typical singles party may be awkward. But our events are different. Everyone is welcome. Meeting nice Japanese women, having wonderful conversations, and enjoying food and drinks allows everyone to have mind broadening experiences. You may be stimulated by unique people and awaken what you really need to do now.
Our next event is the Singles Event in San Francisco on Sat. Oct. 6th 2018 4-6pm.
Please take action and join our event. This event is a great opportunity for you if you want to marry a Japanese woman, but you have been pondering for too long.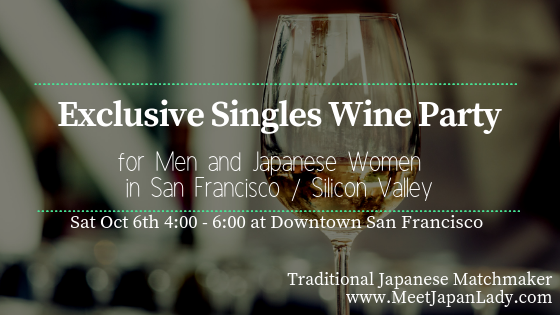 We will send you the event details after you complete your pre-registration.
If you are still thinking about it, just come and have fun!
We look forward to meeting with you in San Francisco!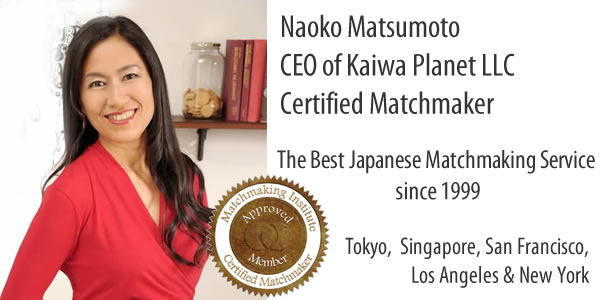 Dating and Matchmaking Service for Single Professionals and Japanese Women Established in 1999
We have been working as professional Japanese matchmakers for 18 years. We look forward to assisting you in finding your Japanese wife. Please click below to make an appointment for a Free Skype consultation if you are truly interested. We are happy to make an appointment with you after you have created your own profile. https://meetjapanlady.com/company.html

Naoko Matsumoto
CEO and Your Personal Matchmaker
Traditional Japanese Matchmaker