Why We Have a High Success Rate
Tips for Men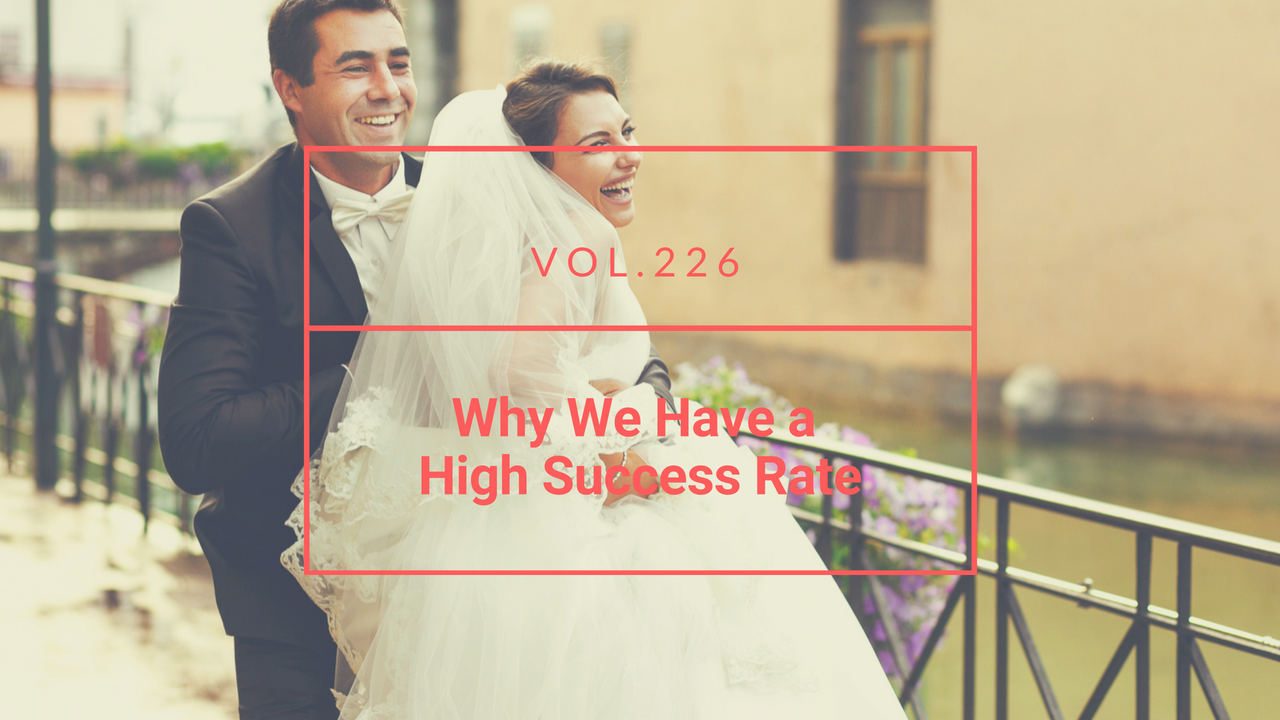 Why We Have a High Success Rate
Often, we receive long emailed letters from our female members. They write about their relationships with gentlemen they are currently corresponding with. Sometimes, they write letters that are over 3 pages in length. The letters are usually about either having great relationships or facing difficulties in their relationships. We appreciate that they share in detail what is going on with their male partners since doing so helps us as matchmakers to better understand how they feel and how to meet their needs. After reading letters from our female members, we sincerely reply with encouragement, tips, and certain advice, since we believe that it helps for our female members.
On the other hand, men tend to not tell much about their relationships nor do they ask their matchmakers for assistance. Probably, men do not want to discuss their private matters to others. We understand. However, we want men to know that as matchmakers, we are here to assist both men and women.
Think about when you are sick, you go to see the doctor. The more you tell about your symptoms to the doctor, the better prescriptions the doctor can make. Likewise, the more you tell about your relationships with your matchmaker, the better advice your matchmaker will have.
In our matchmaking service, we provide the opportunity for both our male and female full members to have 10 consultations during each membership year. So, we talk with our full members almost every month. These consultations provide our members with the opportunity to discuss their matches, solve any difficulties, and to help build up a great relationship with a Japanese woman.
A few days ago, we heard the following words from one of our male full members, "We are engaged!" He sent us the photo of him and her with big smiles. I saw she wore an engagement ring on her finger. Congratulations to you both! We are happy for you! They formed their relationship within a year. We assisted in guiding them with monthly consultations where we talked to both the male and female members.
Our matchmaking system works very well because we truly care for both our male and female members, we want all of them to succeed, and we expertly guide them toward their goals. That is why our success rate is high.
Here is the link to read about our high success rate.
https://meetjapanlady.com/lessons/mjls-high-success-rate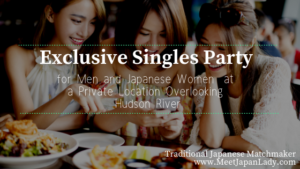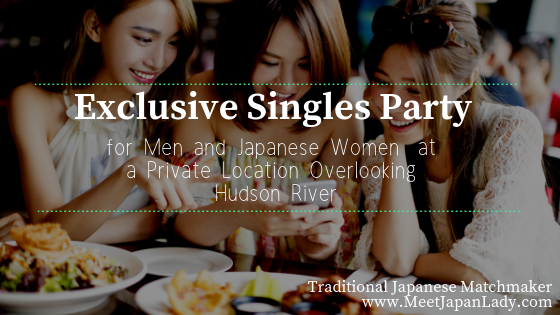 Date: Sat Sep 15th 2018
Time: 13:00-15:00
Place: New Jersey

Here is the link for the event
https://meetjapanlady.com/lessons/singles-party-with-japanese-women-in-ny.html

Dating Preregistration: https://meetjapanlady.com/ny.html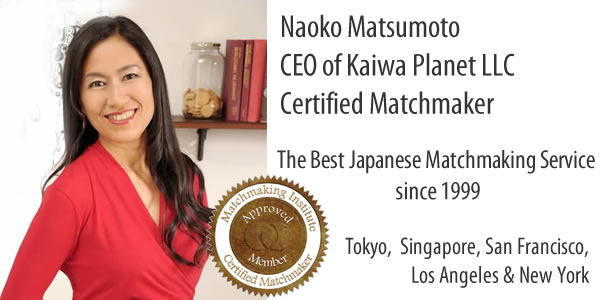 Dating and Matchmaking Service for Single Professionals and Japanese Women Established in 1999
We have been working as professional Japanese matchmakers for 18 years. We look forward to assisting you in finding your Japanese wife. Please click below to make an appointment for a Free Skype consultation if you are truly interested. We are happy to make an appointment with you after you have created your own profile. https://meetjapanlady.com/company.html

Naoko Matsumoto
CEO and Your Personal Matchmaker
Traditional Japanese Matchmaker