What Age Range of Japanese Women Are You Looking for as a Lifelong Partner?
Tips for Men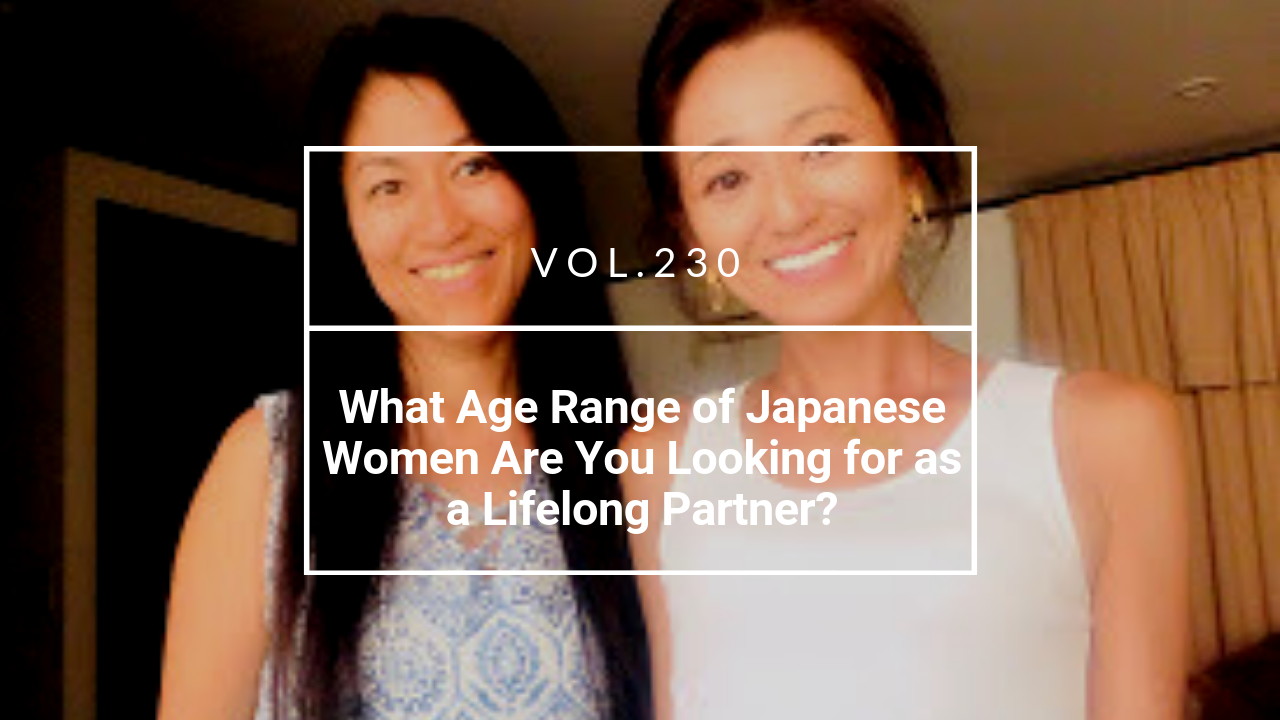 What Age Range of Japanese Women Are You Looking for as a Lifelong Partner?
We have a diverse age range of Japanese women in our membership. Our female members' ages range from 21 to 65 years young. We understand men tend to want to meet younger women. At the same time, Japanese women want to meet younger men. If your ideal wife's age is more than 12 years younger than you, it might be challenging for you since the age gap may be too big. However, it will be much easier for you to meet compatible Japanese women when you choose to meet women around your age.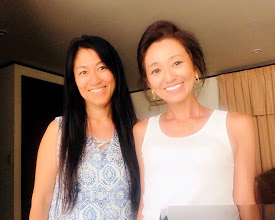 Today, we would like to introduce Miss N in Japan. She is one of our female members.
She really wants to meet men who are near her age. She was born in 1967, but no one would guess that she is over 50 years old. She is very beautiful, charming, and healthy. I met her in TOKYO this past July 2018 and took this picture with her. So I am a witness that she has a youthful appearance and personality.
She would like to meet a person with mindfulness. She doesn't want to meet a workaholic type man. She wants to create a love-and-be-loved relationship with him.
I suggested that she wait for gentlemen to choose her instead of her choosing men to meet. It may sound inconsequential, but in this way, I think she can meet men who truly care about her.
This is why we are showing her photo in this blog and send this to you in our newsletter. If you are interested in meeting with her, please let us know. https://meetjapanlady.com/company.html (You will need to sign up for our membership before setting up a meeting in person or a skype meeting.)
If you are TJM's member, you will be able to see Miss N's complete profile and photos. If you have any questions, feel free to ask Traditional Japanese Matchmaker!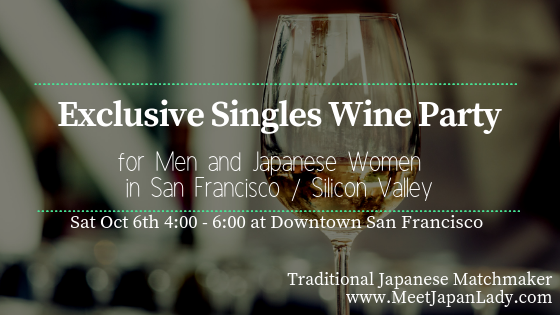 Also, we will host an event in San Francisco on Sat. Oct. 6th. Some Japanese women will come from Japan to meet with you! The event will be held at a wine lounge in downtown San Francisco. It is a fun event and we look forward to meeting with you there!
We will send you the event details after you complete your pre-registration.
If you are still thinking about it, just come and have fun!
For the future, we have many ideas regarding meet up events. Would you like to do cooking, hiking, dancing, cruising, or singing Karaoke with Japanese women? Sharing different kinds of experiences with Japanese women at different occasions, you will see different personalities of Japanese women. Joining our events will help you to better decide who the right person for you is than just browsing and selecting women from online profiles and photos. We will provide many opportunities for you in the future.
We look forward to meeting with you along the Hudson River and in San Francisco!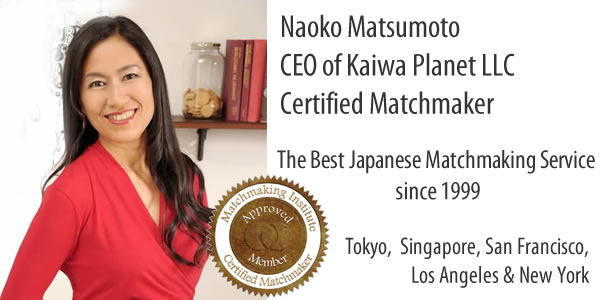 Dating and Matchmaking Service for Single Professionals and Japanese Women Established in 1999
We have been working as professional Japanese matchmakers for 18 years. We look forward to assisting you in finding your Japanese wife. Please click below to make an appointment for a Free Skype consultation if you are truly interested. We are happy to make an appointment with you after you have created your own profile. https://meetjapanlady.com/company.html

Naoko Matsumoto
CEO and Your Personal Matchmaker
Traditional Japanese Matchmaker