The Secret of The Most Effective Way to Marry a Japanese Woman
Tips for Men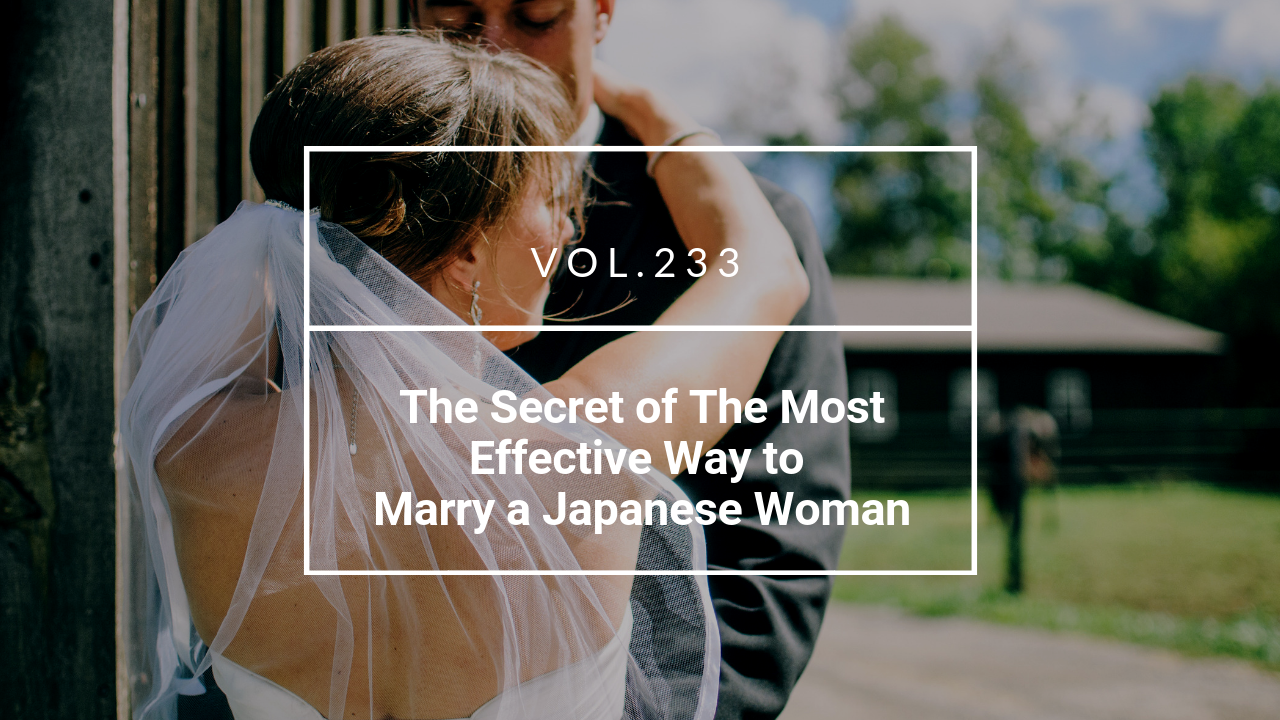 The Secret of The Most Effective Way to Marry a Japanese Woman
Do you want to meet many Japanese women at one speed dating event or meet a few nice Japanese women individually?
Some male clients may think that we are event planners since we have hosted speed dating events in Tokyo, Singapore, San Francisco, Los Angeles, and New York. We are NOT event planners. Rather, we are matchmakers. Our mission is to help you in finding your beautiful Japanese wife. Planning parties is really for our full members and we understand that everyone loves joining singles parties. We believe that attending parties brings you more opportunities to meet Japanese women, and also gets you motivated to find a lifelong partner. However, we would like to share the secret of the most effective way to marry a Japanese woman.
Before and after the recent singles party in San Francisco, we arranged individual meetings for almost all of the male and female attendees. So, the attendees had the experience of meeting many Japanese women at the party and also meeting some Japanese women individually.
Actually, the individual meetings produce better results than meeting many Japanese women at a party. It doesn't mean attending a party doesn't work well, but in an individual meeting you can spend more quality time with one specific Japanese woman and have a deep conversation with her. As a result, you are more likely to make an emotional connection in a one on one meeting.
What I am trying to say is that attending a party is fun since you get to meet many Japanese women. However, meeting a few women individually is more effective.
In conclusion:
If you keep joining speed dating events and singles parties many times with no results, we highly recommend that you ask your matchmaker to arrange individual meetings.   If you ask us when the next speed dating events will be right after a speed dating event, we are going to arrange individual meetings for you. That is a more effective strategy in finding your Japanese wife.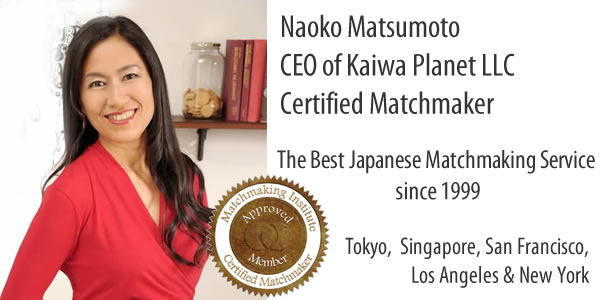 Dating and Matchmaking Service for Single Professionals and Japanese Women Established in 1999
We have been working as professional Japanese matchmakers for 18 years. We look forward to assisting you in finding your Japanese wife. Please click below to make an appointment for a Free Skype consultation if you are truly interested. We are happy to make an appointment with you after you have created your own profile. https://meetjapanlady.com/company.html

Naoko Matsumoto
CEO and Your Personal Matchmaker
Traditional Japanese Matchmaker