Blog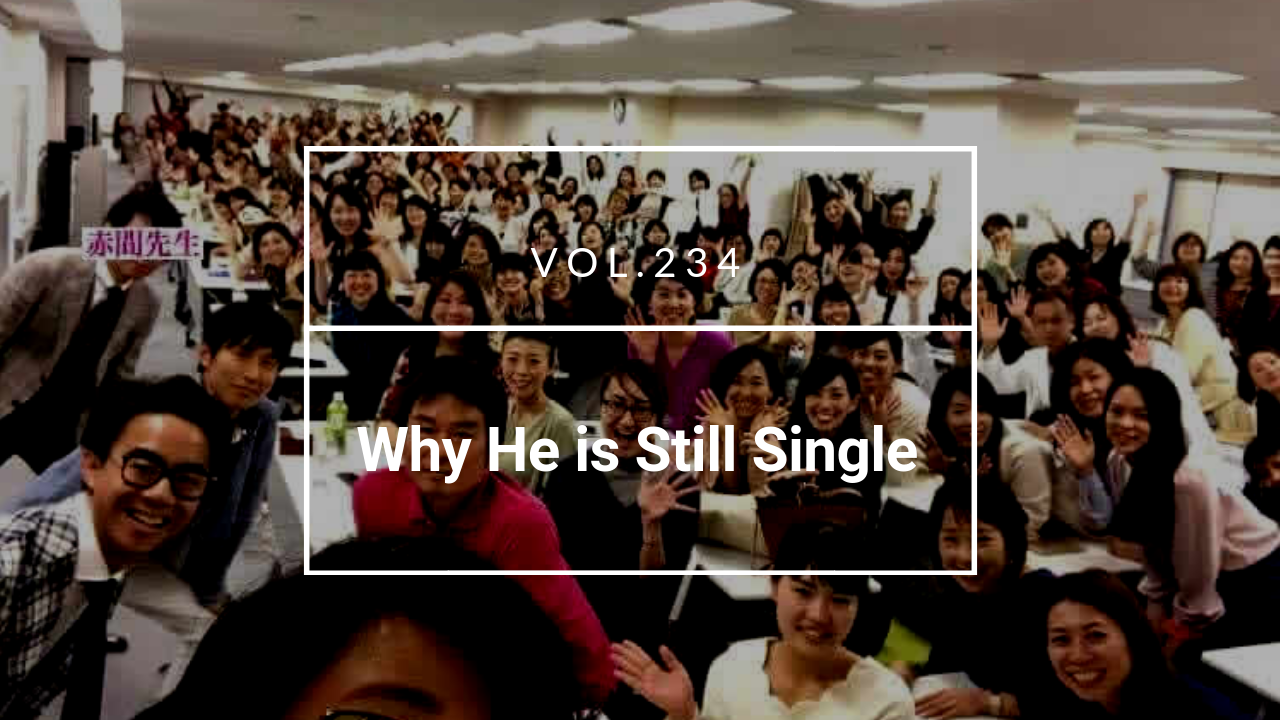 Why He is Still Single
I am currently in Japan. There was an opportunity to participate in a big business meeting in TOKYO. There were over 200 Japanese business women in the meeting room. It was HOT! I was interested in one of the guest speakers, Mr. A, who is an internet marketer. He is especially good at Facebook marketing, and he teaches how to get 300 new potential clients every month by using Facebook with no cost.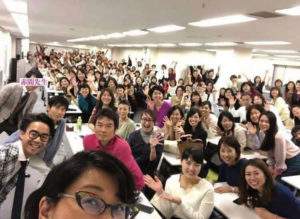 Mr. A used to work as a computer engineer in a big company in Japan. He had 500 co-workers in his company, and most of them were single men. There were no single women around him in his work environment. He wanted to date single Japanese women and he wanted to marry in the future. That is why he started exploring and learned the marketing on how to meet single women.  As a result, he successfully got lists of 300 single women every month and has been continuously for 9 years. Finally, he became a Facebook marketing specialist.
Mr. A is not a matchmaker, but he said that he has hosted singles parties for single men and women. Whenever he hosts a party, the tickets sold out quickly since he is a Facebook marketing specialist. He said that hosting singles parties actually helps himself in addition to his participants since he is single and wants to marry a Japanese woman.
His lecture was very impressive. I learned a lot about marketing from his lecture. At the end, there was a time for inquires. I raised my hand and asked him, "WHY ARE YOU STILL SINGLE?"
It may have been a bit forward of a question, but I was curious. I will do the math: 300 women x 12 month x 9 years = 32,400+ women!!! He had so many opportunities to meet a huge amount of single Japanese women at the single parties he has hosted, and yet why hasn't he met Miss Right yet?
It may have been a hard question for him, but he answered:
Since he met so many women so many times, his mind thinks that there will be more and more nice, beautiful women for him. His expectations have become too high and unlimited. As a result, time has gone by quickly with no decision on his part. He also analyzed his search and said that he places quality over quantity. However, I don't think that the quality of the women he met at his singles parties were low.
At Facebook marketing he has been very successful. However he has been unsuccessful at finding Miss Right. We can help! I hope he is successful at finding his Miss RIGHT and that he is happy.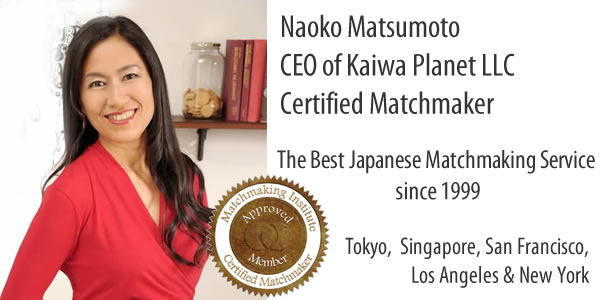 Traditional Japanese Matchmaker is the dating and matchmaking service for single professionals and Japanese women that is established in 1999 in Minami Aoyama, Tokyo. We have been working as professional Japanese matchmakers for over 20 years. We look forward to assisting you in finding your Japanese wife.
Please click below to make an appointment for a Free Consultation on zoom if you are truly interested. Online Free Consultation
Naoko Matsumoto
CEO and Your Personal Matchmaker
Traditional Japanese Matchmaker