Prompt Report with Photos of Exclusive Singles Party in San Francisco
Events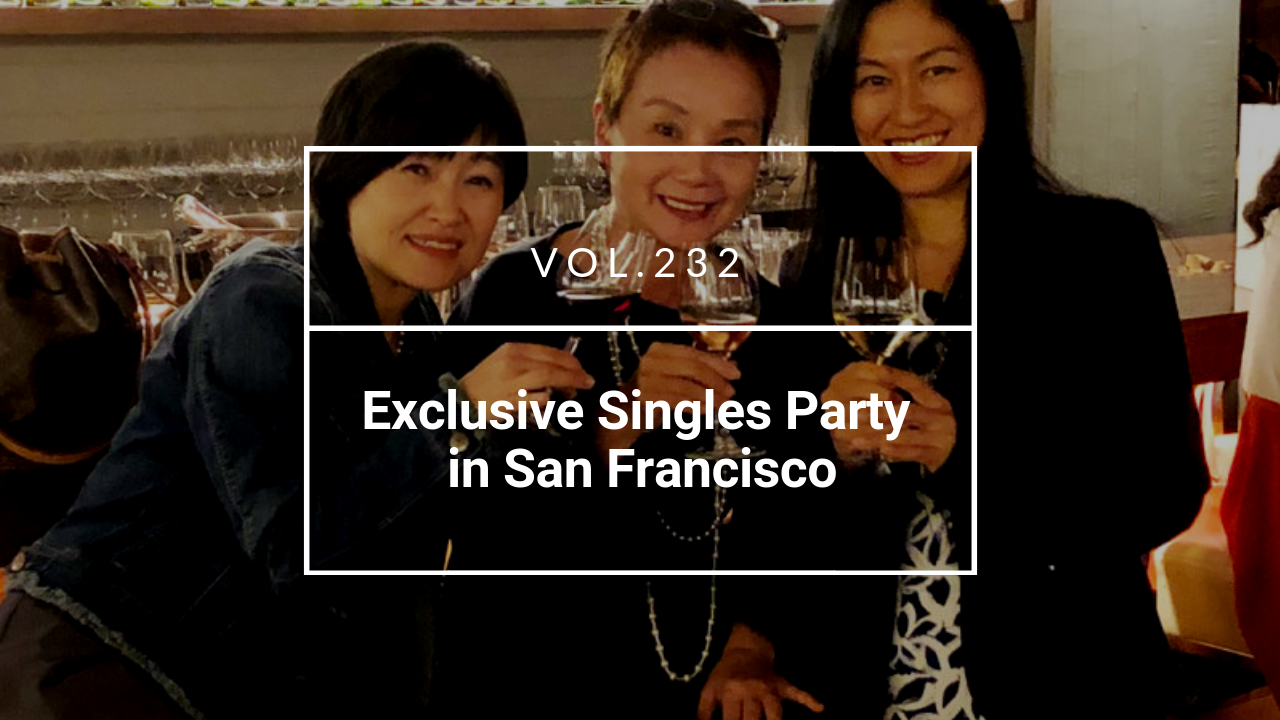 Prompt Report with Photos of Exclusive Singles Party in San Francisco
It was a beautiful sunny day in San Francisco. Our singles event was held on the evening of Oct 6th. Half of the Japanese women in attendance were from Tokyo, one was from Kansai, and the others were from the local area of San Francisco. The men were mostly from the local area, the others were from New York, Los Angeles, and Las Vegas. The event venue was a stylish wine lounge at a cutting edge location in downtown San Francisco.
14 single men and 14 single women attended. It was a good number of people that allowed for easy conversations for two hours plus extra mingle time. As a result 14 couples were made. Before and after the party, individual meetings were arranged for most of the event attendees. They enjoyed dating at least one or two dates before and after the party. Actually, meeting individually in person gave them more effective quality time since some attendees stayed in San Francisco for a very short time.
Also, it is helpful for matchmakers to meet you in person at our singles party because since doing so helps us to better understand your personality which allows us to more appropriately suggest candidates for you.
This event was a big success, and hopefully it was fun for all attendees! Thank you for attending! The next event is in Tokyo on July 2019! We will announce the date ASAP so that you can plan to visit TOKYO next year in order to meet beautiful Japanese women.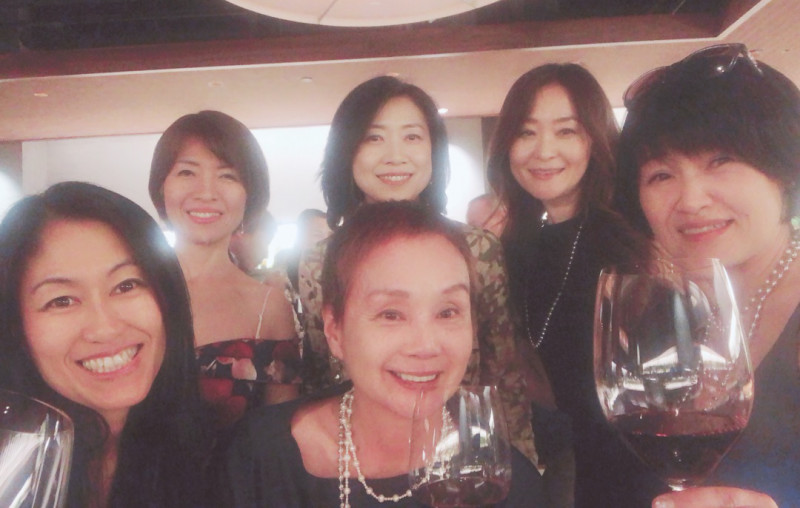 We look forward to meeting with you in San Francisco next year!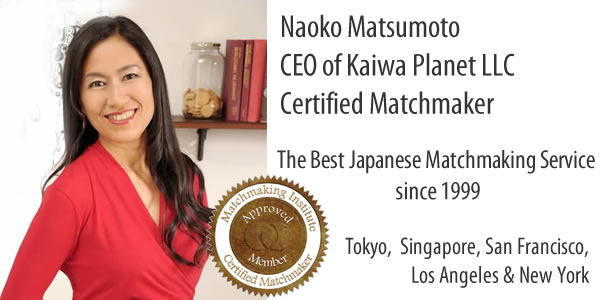 Dating and Matchmaking Service for Single Professionals and Japanese Women Established in 1999
We have been working as professional Japanese matchmakers for 18 years. We look forward to assisting you in finding your Japanese wife. Please click below to make an appointment for a Free Skype consultation if you are truly interested. We are happy to make an appointment with you after you have created your own profile. https://meetjapanlady.com/company.html

Naoko Matsumoto
CEO and Your Personal Matchmaker
Traditional Japanese Matchmaker