Stop This Habit If You Want to Marry a Japanese Woman in 2020
Tips for Men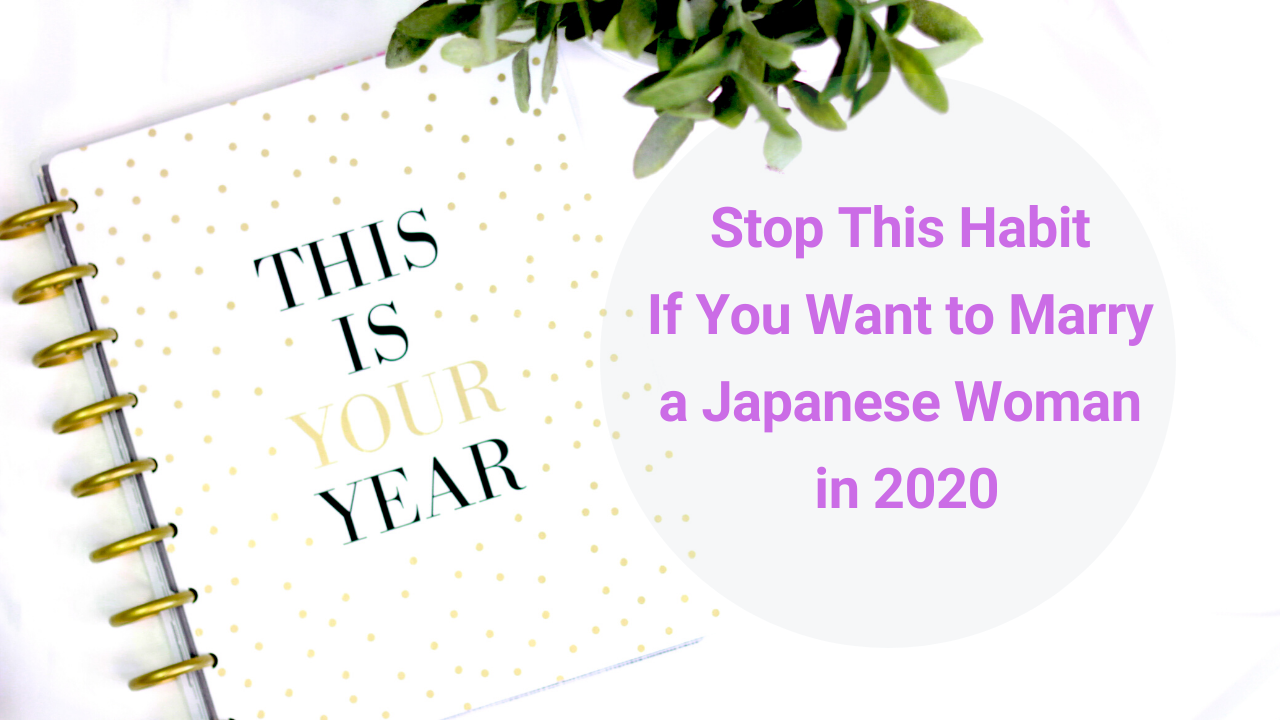 Stop This Habit If You Want to Marry a Japanese Woman in 2020
2 weeks have passed since we started the new year in 2020. Did you try something new?
For some people, to STOP something may work better than to START something new if you want to marry a Japanese woman. To STOP playing around with online dating may improve your results. If you have been spending decades on online dating, but you are still single, it is time to change your habit.
I would like you to watch one of the TEDTALKS by Dr. Sheena Iyengar, " The Art of Choosing." This is a powerful and persuasive speech and you will really understand why your act of choosing online dating doesn't work from a human's behavioristic psychological perspective. 
https://www.ted.com/talks/sheena_iyengar_the_art_of_choosing#t-1429601
The study by Dr. Sheena Iyengar tells if there are too many options, people cannot choose the right choice. Fewer options are better for everyone to make a correct decision.
Then what is the solution for marrying a Japanese woman?
In 2020, if you really want to marry a Japanese woman, one of the best options is to work with a matchmaker. Our advantages are that the number of our female members are fewer than online dating, and they are serious and marriage-minded only. You do not have to spend a huge amount of time "choosing". Rather, your matchmaker will select nice and beautiful Japanese women for you.
Changing your habit may bring you different results. Stop "choosing" by yourself and having no results! Surrendering and listening to the professional advice of a matchmaker will lead to your success in 2020!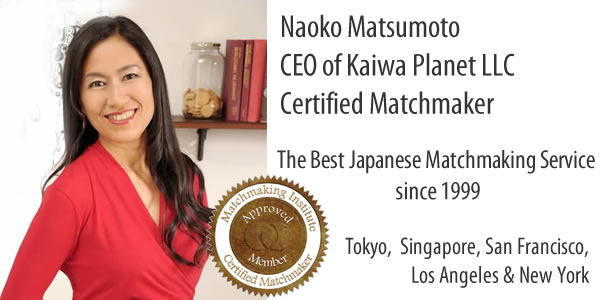 Dating and Matchmaking Service for Single Professionals and Japanese Women Established in 1999. We have been working as a professional Japanese matchmaker for 18 years. We look forward to assisting you in finding your Japanese wife. Please click below to make an appointment for a Free Skype consultation if you are truly interested. We are happy to make an appointment with you after you have created your own profile. https://meetjapanlady.com/company.html

Naoko Matsumoto
CEO and Your Personal Matchmaker
Traditional Japanese Matchmaker