Benefits of Sending Your Kids to School in Japan
Tips for Men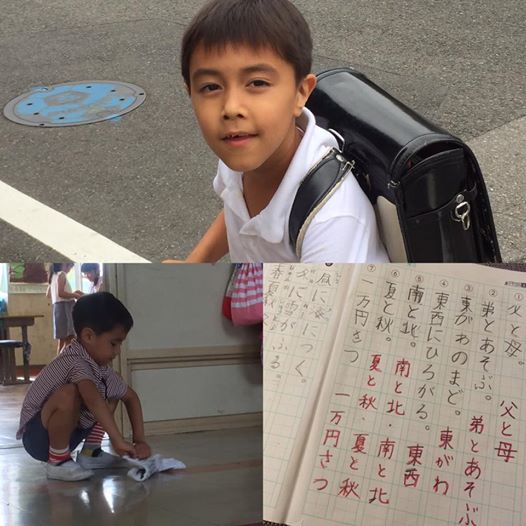 Benefits of Sending Your Kids to School in Japan
I would like to share my personal experience with a Japanese school.
My son is 7 years old and he is going to start second grade this fall. Every summer, my son and I go to Japan in order for him to attend a Japanese elementary school. Since he has a dual nationality, American and Japanese, he can attend a public school in Japan for free. Actually, Japanese schools receive their funding from taxes. My husband and I want him to learn Japanese language and culture. Also, I think attending school in Japan is a great opportunity for him to make friends in Japan.
At the first day of school, he felt uncomfortable since he could not speak Japanese well. However, children get used to a new environment easily, and now he can sing in Japanese and he learned to write Kanji Chinese characters in one month's time.
He eats the school lunch in Japan where the nutrition is well calculated and made at the school every day. He helps to clean his classroom as all schoolchildren are required to do. This is one of the customs in Japan. There are no janitors to clean the school. There is usually a swimming pool in each school in Japan and children learn how to swim in summer.
If you get married to a Japanese woman, and you and she have children, your children can grow up as bilinguals. Actually, my husband teaches him German, His grandmother teaches him English, and I teach him Japanese. There is a Spanish class in his school in the US. So, he is learning four languages: English, German, Japanese, and Spanish. We don't feel that it is too much for him as there is no pressure in any of these language classes. When he becomes an adult he can decide what if any languages he wants to continue learning and speaking.
I feel that by staying in Japan for a month and attending Japanese school, my son has become more confident. I hope he will have many new positive experiences and his curiosity, knowledge, and emotional health will expand.
Naoko Matsumoto: CEO and Your Personal Matchmaker