Analyzing Your Attachment Style
Blog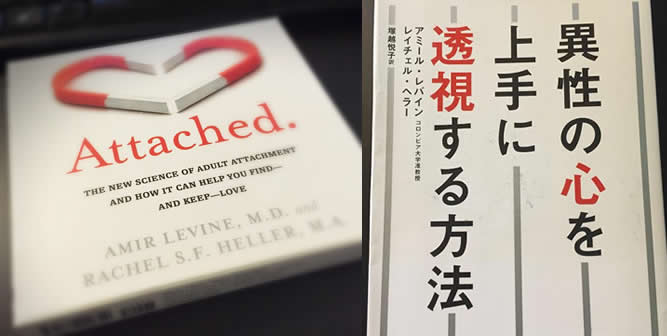 Analyzing Your Attachment Style
If your relationship always ends in a similar pattern, it would be beneficial to analyze your patterns. Doing so will allow you to improve your dating outlook in the future. These are some of the revelations revealed in the wonderful book, "Attached" by Dr. Amir Levine, that teaches about peoples' behavioristic psychology. When you read the book, you will be able to identify your and your partner's behavioristic psychology. After doing so, you will easily realize who is the right person to share life with and who you should not waste your time.
I met the author of "Attached", Dr. Amir Levine, in NYC at the Matchmaking Institutes' Conference in 2015. His book really helps people, who are seeking true love, create wonderful relationships. The book states that if you repeatedly experience failed relationships, there is a pattern that you use subconsciously that is causing this failure. Identifying your pattern is the first step of several identified in the book that will eventually lead you to succeed.
After the conference, I went to Japan and met my friend Etsuko Tsukagoshi. She owns "My Peaceful Family" and works to support happy families as a relationship coach. I thought of the idea of translating the book "Attached" into Japanese since I really enjoyed reading it. I feel that it is a great book for everyone who really wants to meet his/her lifelong partner. So, I asked Etsuko if she would be interested in translating it.
Soon after my meeting with Etsuko, I contacted the Matchmaking Institute in NYC to ask permission for Etsuko to translate the book into Japanese. Fortunately, Dr. Amir Levine and Etsuko connected through the Matchmaking Institute, and they started discussing the translation. Luna, who is one of our matchmakers,' introduced her friend who works at a well-known publishing company in Tokyo, and they bought the copyright of "Attached" for publishing translation in Japan.
It was amazing how quickly everything went. Etsuko completed the translation of "Attached" in one year, and it was published on June 13th 2016. The book has a high ranking on Amazon.co.jp.
I really recommend you to read "Attached" by Dr. Amir Levine. If you are now corresponding with a Japanese woman, I want you to recommend her to read it in Japanese too. When you both read and discuss each chapter in the book, it will help both you and her to understand each other on a deeper level.
I really appreciate Dr. Amir Levine for writing the book "Attached" and for Etsuko for translating his book. I really believe that this book will help everyone create wonderful relationships!
Naoko Matsumoto: CEO and Your Personal Matchmaker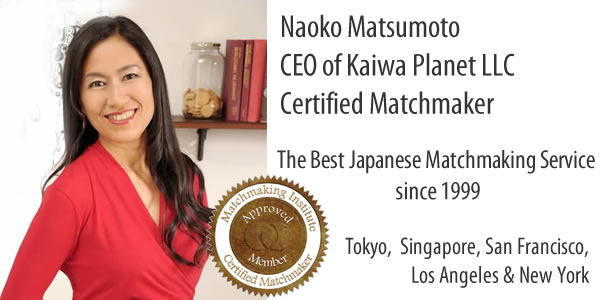 Traditional Japanese Matchmaker is the best dating and matchmaking service in Japan that is specialized for single professionals and Japanese women established in 1999. Please click the link below to sign up for TJM's Free Registration if you are truly interested. We look forward to assisting you in finding your Japanese wife.
Naoko Matsumoto
CEO and Your Personal Matchmaker
Traditional Japanese Matchmaker