Speed Dating Event with Japanese Women in Tokyo was a Success
Announcement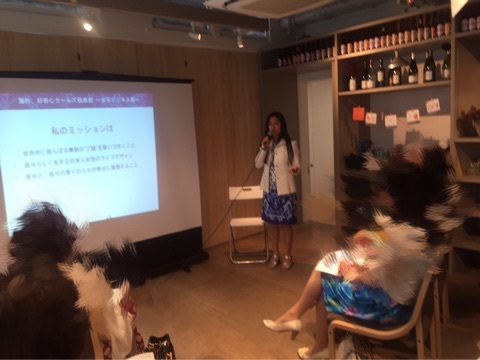 Speed Dating Event with Japanese Women in Tokyo was a Success
We had 4 events on July 2nd and 3rd 2016. In two days, a total of about 70 people participated in our events. Our Speed Dating Event was the last day; there were 6 male and 9 female attendees. Three men were from the US west coast, the rest were from Ohio, Texas, and New Jersey.
Thank you for joining us from overseas! We appreciate your big effort!
Our speed dating event is unique because we suggest important topics for our participants to discuss. We suggest topics that are slightly unusual for a speed dating event. They are topics that are important for a couple to discuss to really see if their lifestyles are compatible. People usually shy away from or do not want to discuss these issues in the beginning. However, we feel that it is better to discuss now before marriage. Topics include family and finances. Here are some examples:
Do you think it is important to get approval from your and your partner's family to get married?
Do you prefer to live with or close to either your parents or your spouse's parents?
How will your family be supported financially? Who will contribute to the family's finances? If both partners are contributing, how much will each contribute?
For Men: What do you think about your wife visiting her family in Japan?
For Women: How often do you want to visit your family in Japan?
Who is going to pay for the trip to Japan and any other vacation trips?
What would you do now if the world ends in one week?
The questions may seem awkward for a speed dating event, but they are important topics to discuss with your potential spouse if you are getting married to a Japanese woman. Our participants actually got excited talking about the topics!
From our experience, asking and answering these deeper probing questions will reveal what your mind is truly thinking. So, you both will gain a better understanding of his/her personality. It is more valuable than texting short and shallow messages.
Here is feedback from our male participants.
~・~・~・~・~・~・~・~・~・~・~・~
Thank you so much for putting on the event!
It was great to meet the ladies (and the guys seemed nice too!)
I am sure they had a wonderful time at our event.
~・~・~・~・~・~・~・~・~・~・~・~
Here is Our Upcoming Event:
Speed Dating Event in New York:
Sept 17th 2016
https://meetjapanlady.com/nyc/
I look forward to seeing you in New York City!
Naoko Matsumoto: CEO and Your Personal Matchmaker