#092 Meet Japanese Women in Tokyo
Tips for Men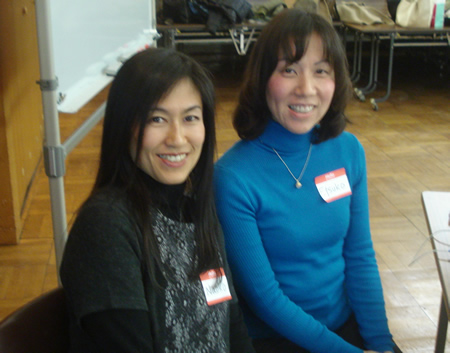 #092 Meet Japanese Women in Tokyo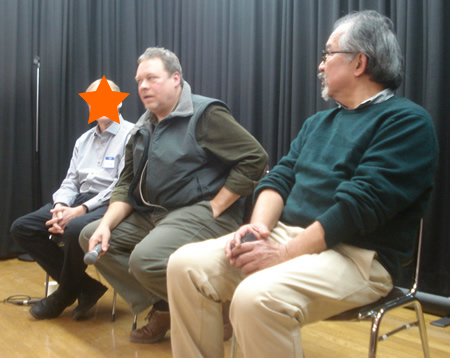 We hosted a special event titled "Meet Japanese Women in a Beautiful Japanese Garden in Tokyo" on Dec 13th 2014.
More than 40 Japanese women attended and 3 men attended. The men who attended included B, who is a man from DC, Jonathan who lives in Tokyo, and Miyata who is our matchmaker at the Tokyo office.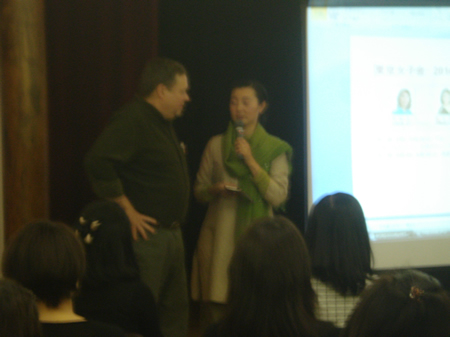 Mainly, this event is for Japanese women who want to find husbands outside of Japan, and who would like to relocate to their countries. Everyone found this discussion & workshop event to be very meaningful.
Actually, I think this type of event helps to meet Japanese women more than just a speed dating event since only talking to Japanese women at a speed dating event for a very short time is not enough to get to know people.
At this session, we discussed the issue of Japanese women's careers after getting married and living in a foreign country. Many of them have attained a wonderful career in Japan and they are afraid of losing their career standing and finding a comparable job when relocating to a foreign country after marriage. Japanese women also worry about medical insurance in foreign countries, especially after they learn that medical insurance in the US is about 10 times more expensive than in Japan.
Japanese women raised their hands and ask the men in attendance questions and the men answered. I and Ms. Etsuko Tsukagoshi supported the open discussion with our suggestions and ideas.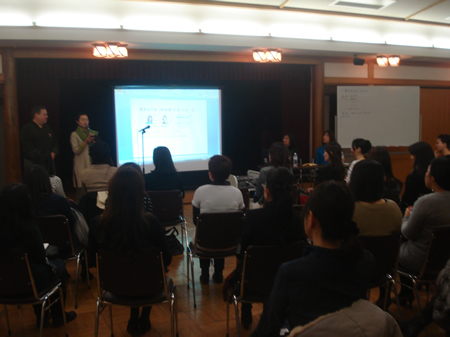 Most of Japanese women are NOT well versed at openly stating and discussing their opinions aloud to an audience since doing so is rare in Japanese schools. We encouraged them to try! When one woman raised her hand and started talking by saying, "I AM SORRY, BUT MY ENGLISH IS TERRIBLE…", Jonathan, one of the men in attendance, immediately pointed out that it is NOT necessary to put herself down like that. Instead, he encourage her to "Be confident!" I agree and I wrote an article about this topic previously. This is Japanese women's weak trait. Here is the link to my article:
https://meetjapanlady.com/lessons/my-english-is-terrible-is-just-a-greeting-message-of-japanese-women/
Our meeting was successful, and I believe that we need more workshops for Japanese women to learn how to create great relationships with men who have different cultural backgrounds.
We will have more meaningful events for men and women in 2015,
April in NYC, and June or July in TOKYO.
Please check TJL's newsletter!
Here is the Kiyosumi Garden where we hosted the event.
http://teien.tokyo-park.or.jp/en/kiyosumi/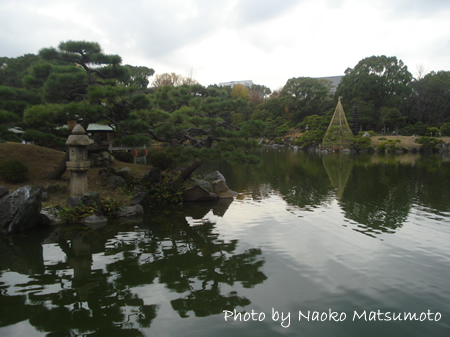 It is located near Ginza, and it is one of the most beautiful garden in Tokyo.
It is great to visit at your next trip to JAPAN!
We are always happy to assist you!
Naoko Matsumoto: CEO and Your Personal Matchmaker