Marry a Japanese Woman: The Best Way to Predict Your Future
Tips for Men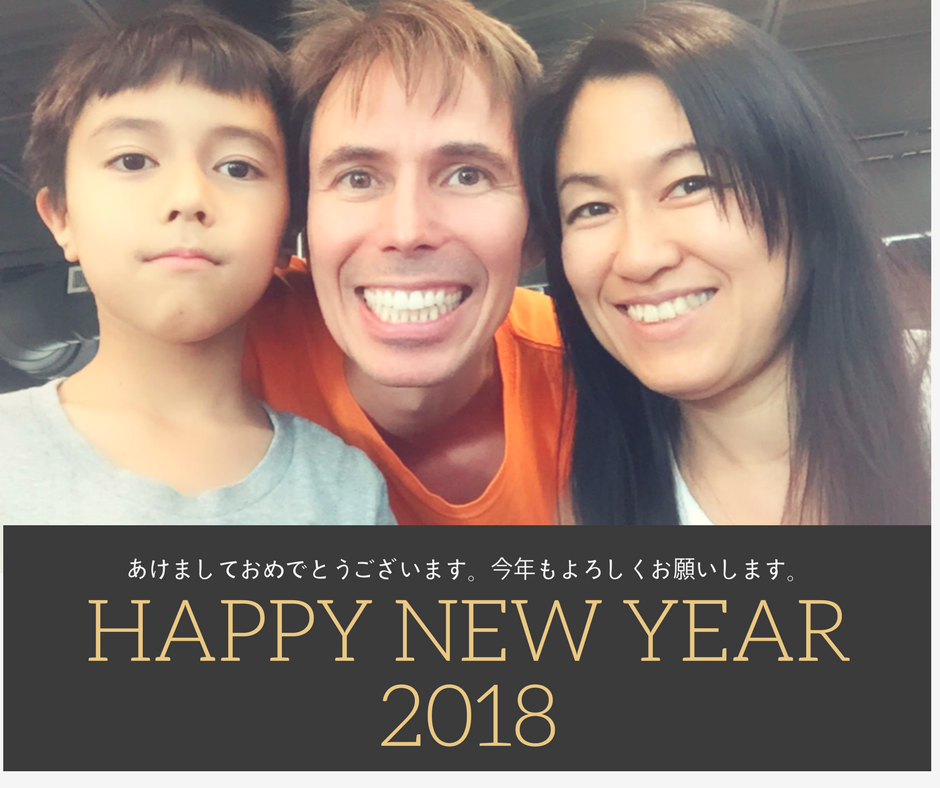 Marry a Japanese Woman: The Best Way to Predict Your Future
Happy New Year!
On the very first day of 2018, I came across this quote, "The Best Way to Predict Your Future is to Create It." These words were written by Abraham Lincoln. I totally agree with his words. I would like to share our summer event with you before you commit to your 2018 New Year's resolutions.
We announced in 2017 that we will host our speed dating event in Tokyo on July 7th 2018. We announced this event more than 6 months earlier because we would like many single professional men to join our special event in Tokyo. You can organize your work schedule and create time to visit Japan if you have more than 6 months.
In October, I told one of our male clients about our speed dating event in Tokyo on July 7th 2018. He laughed and said, "I can't wait for a long time!" He immediately became a member and he has already visited Japan, for which we setup individual meetings for him with our female members.
Wow! It is amazing! Both men and women who are seriously looking for marriage partners make decisions very quickly, and they prioritize for meetings with their candidates.
Our speed dating event is not for casual daters, rather it is intended only for men and women whose objective is marriage. All of them have their own profile on our members page, so you can check them out before and after you attend the event. Also, you can communicate with female members before the event if you and she are a good match. Besides, we are happy to setup individual dates for you if the schedule is flexible for both you and her.
"The Best Way to Predict Your Future"
Decide to join our event this summer and you will be able to predict that you will meet someone special and get married within a year.
Or would you like to keep playing online dating with no result in 2018?
Predict that you and your future Japanese wife will watch the Tokyo Olympic Games in 2020 together. You and she will attend a soccer game at the stadium in Tokyo.
In order to make this vision a reality, you will need to plan your schedule based on how many days you have until the Olympic Games will be held in Tokyo. Realistically, you may need to correspond with her at least 3 – 6 months to get to know each other before the marriage proposal. After that it takes about 6 – 10 months for her to obtain fiancé visa to come to your location to get married.
Sounds like you need a good amount of time to make your dream come true. That's why you need to make a commitment today. That's why we offer our speed dating event this summer.
Fortunately, some of our male members have already decided to join our event this summer. If you are interested in our event too, please pre-register from the link below.
https://meetjapanlady.com/event.html
You can create your happy future if you take action now!
Best wishes for a successful and rewarding year in 2018!
Naoko Matsumoto
TJM Winter Holiday Notice:
Our office will be closed from Dec 23rd to Jan 7th. We are happy to receive your message during this week, but we will not respond to you until after Jan 8th. If you have an emergency issue, please write Emergency on the subject line, and we will check your message ASAP.
Happy Holidays!
Naoko Matsumoto Traditional Japanese Matchmaker
Speed Dating Event in Japan on July 7th 2018
If you haven't planned to visit Japan, we recommend to plan on July 7th 2018. We will host a speed dating event in Tokyo, so you can meet manybeautiful Japanese women in Tokyo in one day. Also we can arrange individual meetings for you. I am sure this is a great opportunity for you if you really want to marry a Japanese woman within a year!
Speed Dating Preregistration: Register now, and you will receive the info early.
https://meetjapanlady.com/event.html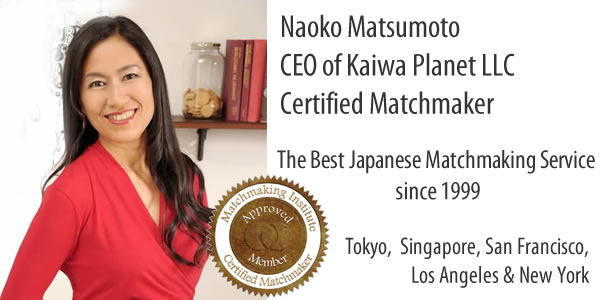 Dating and Matchmaking Service for Single Professionals and Japanese Women Established in 1999
We have been working as professional Japanese matchmakers for 18 years. We look forward to assisting you in finding your Japanese wife. Please click below to make an appointment for a Free Skype consultation if you are truly interested. We are happy to make an appointment with you after you have created your own profile. https://meetjapanlady.com/company.html

Naoko Matsumoto
CEO and Your Personal Matchmaker
Traditional Japanese Matchmaker