Japanese Women Look VERY Young
Tips for Men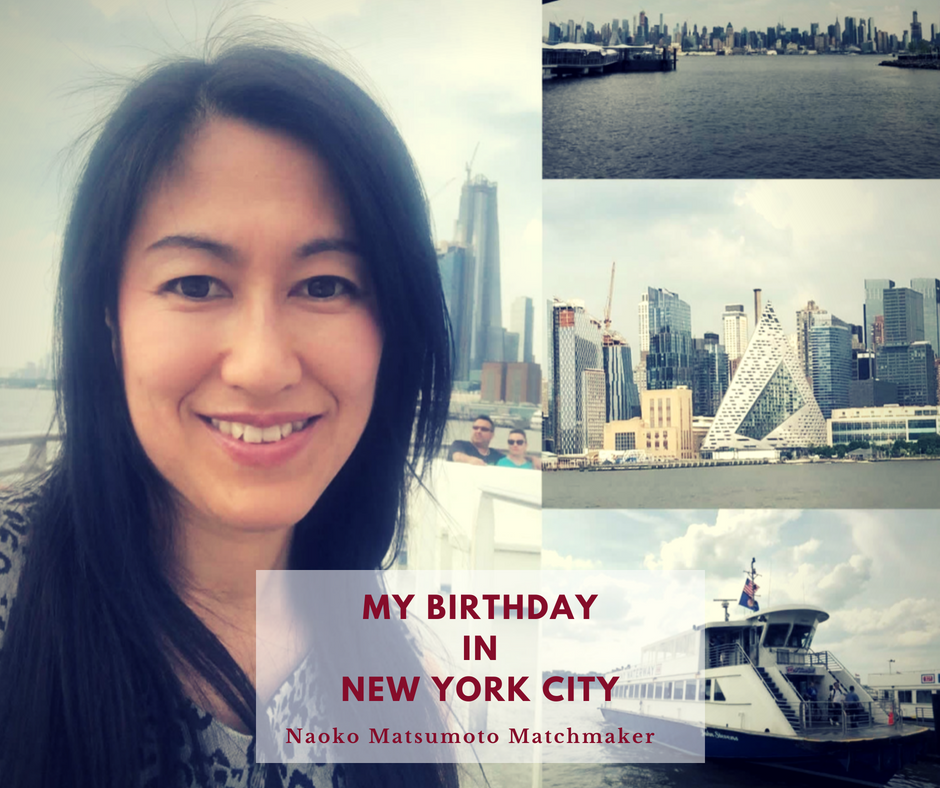 Japanese Women Look VERY Young
I had my 50th birthday in NYC last weekend. When I was a child, there was a magazine for teenagers, called "Seventeen", and I felt that becoming 17 years old sounded so adult. Without realizing my age, I have been living for half a century and I still feel like I am a teenager. And, I still lead an active lifestyle and I like to try new things. Also, I appreciate that my husband always supports me in what I am doing.
Recently, we had younger and younger Japanese women who want to become our members. Some of them were born in the 1980's to 1990's. "How young they are!" I only notice my age when I talk with our young female members and then I realize how rich my life experience has been.
However, we can tell you that Japanese women look young even when they are in their 40's, 50's, and 60's! If you doubt this, please become our member, and browse our female members' profiles. We have many 40's and 50's Japanese women who look very young. They take care of themselves very well, follow healthy diets, and stay in great shape.
Please take a look at some famous Japanese women, such as actresses and models, who are over 50 years old.
https://www.youtube.com/watch?v=vrqdH4O-8ws
Some of our male members who are in their 50's say that they would like to meet Japanese women who are in their 30's.  It is possible, but most of the Japanese women who are in their 30's would like to have children with younger men. If you are ready to have children and can financially and emotionally support her in having children, we can introduce younger women for you. However, if you are not interested in having children, we recommend Japanese women who are in their late 40's to 50's. You will be amazed at how beautiful and young our older female members are!
Japanese women look VERY young even when they are over 50 years old. I think I am an example of how Japanese women stay younger.
Speed Dating Event in Japan on July 7th 2018
Time: 15:00-18:00
Place: Harajuku Area, Tokyo

If you haven't planned to visit Japan, we recommend to plan on July 7th 2018. We will host a speed dating event in Tokyo, so you can meet many beautiful Japanese women in Tokyo in one day. Also we can arrange individual meetings for you. I am sure this is a great opportunity for you if you really want to marry a Japanese woman within a year!
Speed Dating Registration:
Register now, and you will receive Early Bird price.
https://meetjapanlady.com/form_tokyo2018/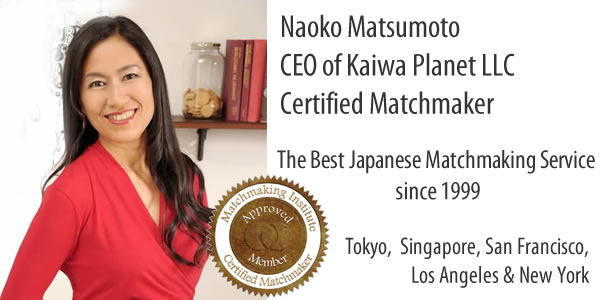 Dating and Matchmaking Service for Single Professionals and Japanese Women Established in 1999
We have been working as professional Japanese matchmakers for 18 years. We look forward to assisting you in finding your Japanese wife. Please click below to make an appointment for a Free Skype consultation if you are truly interested. We are happy to make an appointment with you after you have created your own profile. https://meetjapanlady.com/company.html

Naoko Matsumoto
CEO and Your Personal Matchmaker
Traditional Japanese Matchmaker