#088 Is She an Animal Lover?
Tips for Men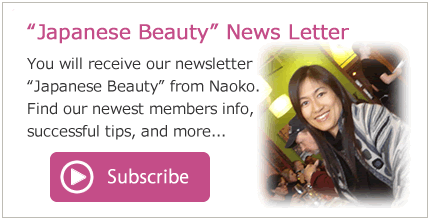 #088 Is She an Animal Lover?
Here is the Neko Café (A Café Where You Can Play with Cats) in TOKYO.
One of our male members who will visit Japan asked about Neko Café (Cat Café) in TOKYO. I am Japanese, and I used to live in central Tokyo,but I have never heard about Cat Café.( I moved to the US 10 years ago.)
There are some Neko Cafés in Tokyo where cat lovers can play with cats and enjoy having coffee, tea, and some sweets & snacks. Most Japanese houses in Tokyo are too small to have pets, so Neko Café is getting popular for people who cannot have a pet at home. Also people in Tokyo are very busy and stressful, so people who want to be healed come to Cat Café and can smile and play with the cats.
When you are searching for your spouse, having pets or accepting pets is an important consideration. Some people have serious allergies to animals, and they don't want to date pet lovers. However, when you hire a matchmaker, it is possible to know if she is an animal lover or not before being introduced.
A gentleman who will visit Japan next month really likes cats, and he would like to meet Japanese women who share his love of cats. We found some of our female members who love cats, and we set up the first meeting for him at the Cat Café. She even has visited Cat Café many times before.
Knowing if she is an animal lover of not before being introduced is VERY important.
We hope their meeting will be successful.
We are always happy to assist you!
Naoko Matsumoto: CEO and Your Personal Matchmaker