#089 TJL Started Interviewing Japanese Women in NY & NJ
Tips for Men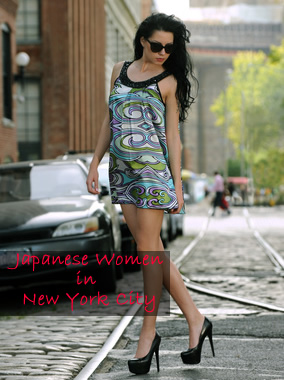 #089 TJL Started Interviewing Japanese Women in NY & NJ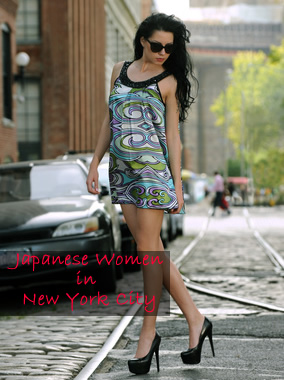 I live in Baltimore, Maryland. It takes 3 hours by bus to New York City, so I started visiting NYC once a month in January 2014 in order to find people who are looking for Japanese women as a lifelong partner. I have met many gentlemen in NYC since then. We held a Speed Dating Event in NYC and a BBQ Party in NJ which were very successful.
Recently, I started to meet Japanese women in NYC. I met three Japanese women on my last visit on Nov 15th and 16th. They all have professional jobs, they can speak English very well, they are sophisticated and beautiful, and they still have a traditional Japanese personality even though they have lived in the US for some time. So, they are not too Americanized.
Since they live in NYC, they have many opportunities to meet American men, but they say it is NOT very easy to meet the right person.
 "Why?"
Talking with them, I realized that their expectations toward their husband to be are very high. Probably, it is higher than the Japanese women living in Japan have. This high expectation makes it very hard to find the right person. For example, they would like to meet men who earn more than $100,000 annual income. Since the cost of living in NYC is very high, they want men who can support middle to upper class lifestyle.
If there are more than two income sources, is it still so difficult to live in NYC? I might mention that one of the Japanese women I met in NYC was a doctor, and the other was a lawyer.
So I advised them both. Dreaming about a luxury life might never be satisfied. Of course you and everyone deserve to be happy and live well. However, marriage is something you and he are going to create from nothing. Instead of expecting to live in a dream house, strive to find love. Let's enjoy sharing a creative moment together with your husband to be, and you will get more satisfaction.
I am going to find more Japanese women in NYC/NJ in 2015. I will interview them all, and I want to introduce wonderful Japanese women to our male clients.
We are always happy to assist you!
Naoko Matsumoto: CEO and Your Personal Matchmaker