How to Send a Valentine's Day Gift to Your Japanese Woman
Tips for Men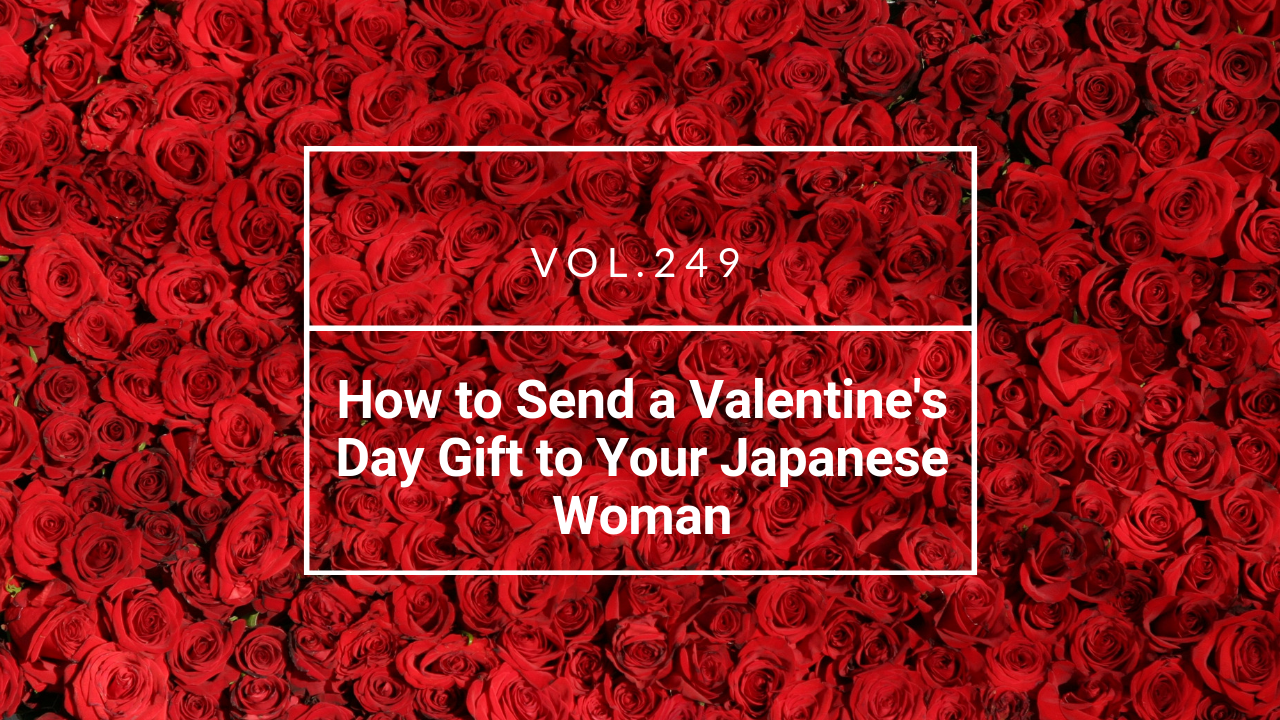 How to Send a Valentine's Day Gift to Your Japanese Woman
I Need Some HELP! Would you have a recommendation for a florist to use to send her flowers on Valentine's Day?

We received a message from one of our male members.
YES! we are happy to help!
Here are some online florists where you may place an order and have flowers delivered in Japan.
KADAN:
http://en.kadan.ne.jp/
One of our male members recommended this website. He sent flowers with this site to the Japanese woman whom he is corresponding with.
Aoyama Flower Market:
http://foreign.aoyamaflowermarket.com/foreign/aoyamaflowermarket/pc/

When you google, "send gifts to japan" you will see many search results, and it is hard to choose one. And, we are not sure if these shops are reliable.
These two flower shops listed above look nice and reliable.
Culturally Different Definition of Valentine's Day in Japan:
In Japan, Valentine's' Day is the day that women give gifts to their love. And typically, the gifts are CHOCOLATES. If you have a Japanese woman you may receive a box of chocolates.
Whte Day?:
Also, in Japan, there is White Day on March 14th. White Day is the day Japanese women expect a gift from their love as a return thank you for their Valentine's Day Gift. Usually, its cost should be more than the chocolate you were given. Men are supposed to go to Jewelry shops or brand shops to select a White Day's Gift for her.
In Japan, Valentine's Day and White Day are heavily marketed by Japanese department stores. These two days are celebrated through much of Asia in this way.
Our Female Members are Different:
Our Japanese women are not typical Japanese women. They have learned about many of the cultural differences between western and eastern cultures. They understand that Valentine's Day is the day for men and women to do something romantic with their significant other or to send cards and flowers to say that they are thinking of each other.

Japanese women do not expect Valentine's Day or White Day Gifts, and they will be very surprised and happy if they receive something (anything) that shows you are thinking of her.
Happy Valentine's Day!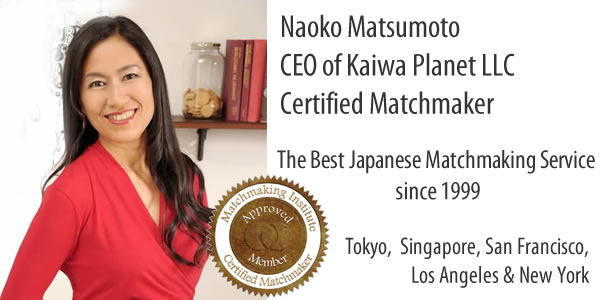 Naoko Matsumoto
CEO and Your Personal Matchmaker
Traditional Japanese Matchmaker
Dating and Matchmaking Service for Single Professionals and Japanese Women Established in 1999
We have been working as professional Japanese matchmakers for 18 years. We look forward to assisting you in finding your Japanese wife. Please click below to make an appointment for a Free Skype consultation if you are truly interested. We are happy to make an appointment with you after you have created your own profile. https://meetjapanlady.com/company.html
Singles Party in Tokyo on July 6th 2019
If you haven't planned to visit Japan, we recommend to plan on July 6th 2019. We will host a singles Party in Tokyo, so you can meet many beautiful Japanese women in Tokyo in one day. Also we can arrange individual meetings for you. I am sure this is a great opportunity for you if you really want to marry a Japanese woman within a year!
Here is the link for the Pre-reservation:
https://canyon-ex.jp/fx2048/event