Meet a Gorgeous Japanese Doctor: She is single!
Meet Japanese Women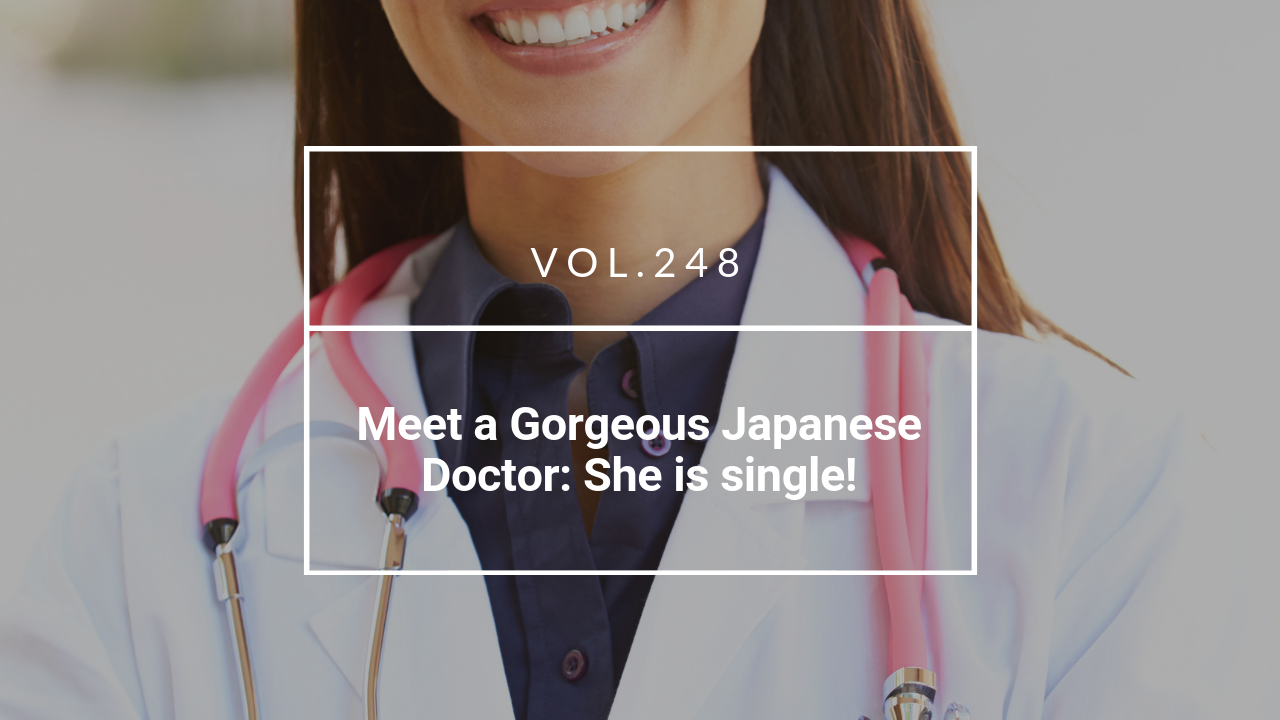 Meet a Gorgeous Japanese Doctor: She is single!
Last Saturday, I interviewed one of our female members, Miss W. She is 33 y.o, very beautiful, sophisticated, and has a traditional Japanese personality. Her occupation is "Doctor". She would like to marry someone who has a different culture from her,  but she has a major concern.
Disadvantage of Being a Female Doctor:
In Japan, young and single Japanese women doctors are struggling to meet single men who want to marry. Japanese men are not interested in women who have achieved a higher career path than they have. Also, in Japan, female doctors are not treated equally as male doctors are. Their position and income are lower than male doctors. That is one of the reasons that Miss W started looking for a Mr. RIGHT who lives outside of Japan.
Career Design:
She would like to find a Mr. RIGHT in Australia, New Zealand, or England since she can more easily maintain her career in these countries than in other countries. She is interested in finding a Mr. RIGHT in the US if he is willing to accept that she will want  to get certified to work as doctor.
Have Children:
She wants to have children and start a family, however, there is the dilemma of raising children and, at the same time, growing her career. As a woman, I encouraged her not to give up her dream of being a mom. She is still young and she can do both if her husband understands and supports her.
However, she is flexible about this issue. She would like to meet two types of men: those who want to have children and those who don't want to have children.

Her Preference:
She is an outdoorsy person and she prefers to meet a man who loves marine sports. She said that she would like to enjoy body boarding with him.
Her smile is very impressive! She speaks with polite words and I had a good feeling when talking with her. If you are a man who is able to truly support her career as a doctor, then she is a great candidate as a lifelong partner.
Her profile is on our members page. Her number is F11054. Please let us know if you are interested in her. She is a very attractive woman! And, I hope you will have an opportunity to meet with her!
Singles Party in Tokyo on July 6th 2019
If you haven't planned to visit Japan, we recommend to plan on July 6th 2019. We will host a singles Party in Tokyo, so you can meet many beautiful Japanese women in Tokyo in one day. Also we can arrange individual meetings for you. I am sure this is a great opportunity for you if you really want to marry a Japanese woman within a year!
Here is the link for the Pre-reservation:
https://canyon-ex.jp/fx2048/event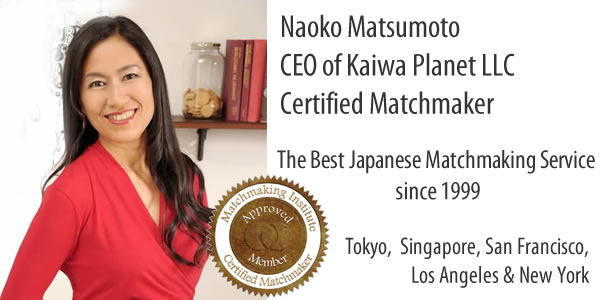 Dating and Matchmaking Service for Single Professionals and Japanese Women Established in 1999
We have been working as professional Japanese matchmakers for 18 years. We look forward to assisting you in finding your Japanese wife. Please click below to make an appointment for a Free Skype consultation if you are truly interested. We are happy to make an appointment with you after you have created your own profile. https://meetjapanlady.com/company.html

Naoko Matsumoto
CEO and Your Personal Matchmaker
Traditional Japanese Matchmaker