Naomi Osaka Won! Naomi's Japanese Mom Won Against Her Dream Killer!
Blog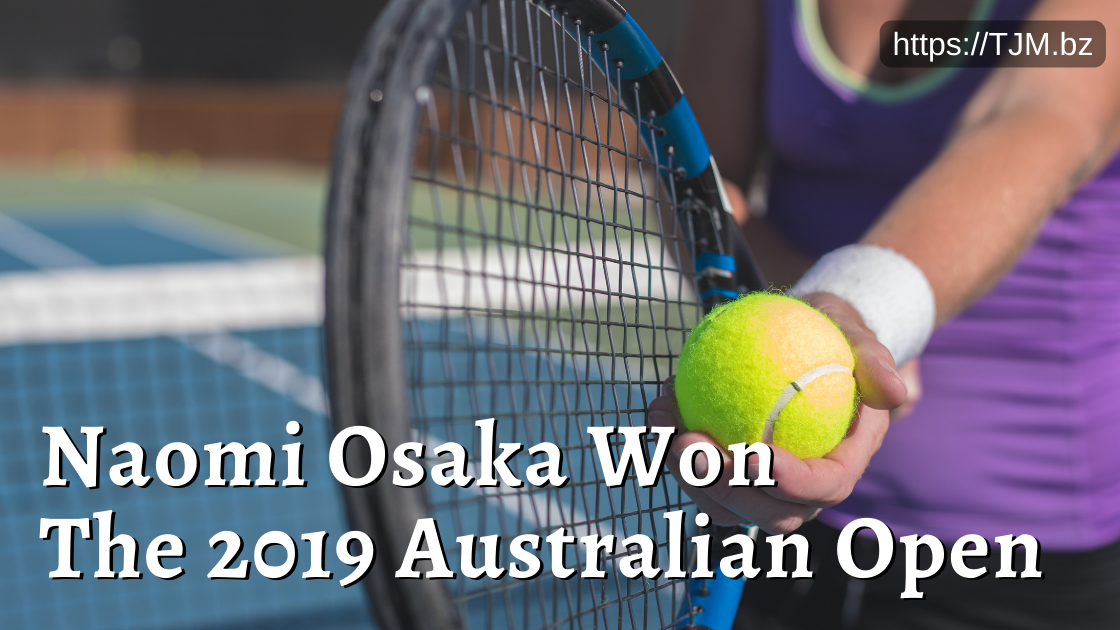 Naomi Osaka Won! Naomi's Japanese Mom Won Against Her Dream Killer!
As you may have seen, Naomi Osaka won the 2019 Australian Open and she is now the world's top female tennis player. Japanese people were all excited to hear the news!! This is great news because she is the first Japanese and Asian tennis player to achieve the number one ranking.
Naomi is Japanese, but her father is American who is originally from Haiti, so she is Japanese American or American Japanese. She has dual citizenship, and she is going to decide to be Japanese or American before her birthday this year since Japanese government does not accept a dual citizenship. If she chooses an American citizenship this year, she would be a tennis player representing the USA in the 2020 Tokyo Summer Olympics. So, Japanese people understandably want her to choose Japanese citizenship.
Naomi's mom married a Haitian American man. She met him in Hokkaido when he was working there as an English teacher. They fell in love and decided to marry. However, her father (Naomi's grandpa) didn't accept the Haitian American guy as his daughter's husband. Sometimes, there are dreamkillers who try to stop your dream. Dreamkillers may be your family or close friends. Naomi's mom decided to start her married life in the US because she wanted to escape from her father (Naomi's grandpa), the dreamkiller.  So, Naomi grew up in the US and learned to play tennis.
Now Naomi's grandpa is Naomi's best supporter. He is proud of her. Of course, he has accepted his daughter's happy marriage. Naomi's victory is also her mom's victory.
We have similar cases with our members since our service is all about international marriage. For various reasons, Japanese women's parents sometimes refuse their daughter's marriage to a foreigner.
A few years ago, one of our male members called me and we talked for more than three hours. He confessed that her ex-Japanese fiance decided not to marry him because she had decided to obey her parents' rejection of him. He sounded so sad and he was almost crying. After that we introduced him to a nice, new Japanese woman and they got married after a few months. They recently had a baby, and they are very happy together. Things are fabulous now!
When you decide to marry a Japanese woman, dreamkillers may try to disrupt your plans. However, don't give up and eventually things change and even dreamkillers may one day be a happy supporter. So, please trust yourself and go for your dream of marrying a Japanese woman and you will be able to cope with your difficulties and someday all people around you will be happy.
Naoko Matsumoto
Founder & CEO of Traditional Japanese Matchmaker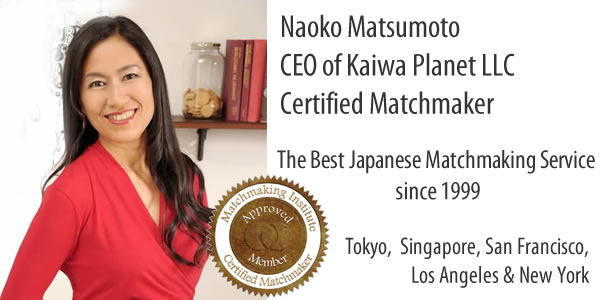 Traditional Japanese Matchmaker is the best dating and matchmaking service in Japan that is specialized for single professionals and Japanese women established in 1999. Please click the link below to sign up for TJM's Free Registration if you are truly interested. We look forward to assisting you in finding your Japanese wife.
Naoko Matsumoto
CEO and Your Personal Matchmaker
Traditional Japanese Matchmaker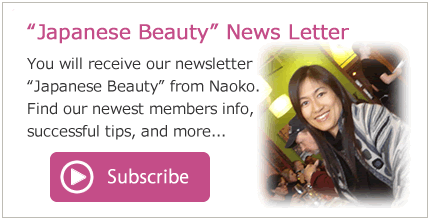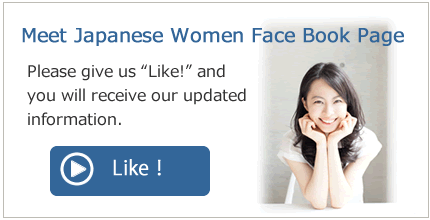 Singles Party in Tokyo on July 6th 2019
If you haven't planned to visit Japan, we recommend to plan on July 6th 2019. We will host a singles Party in Tokyo, so you can meet many beautiful Japanese women in Tokyo in one day. Also we can arrange individual meetings for you. I am sure this is a great opportunity for you if you really want to marry a Japanese woman within a year!