How to Fall in Love with a Japanese Woman
Tips for Men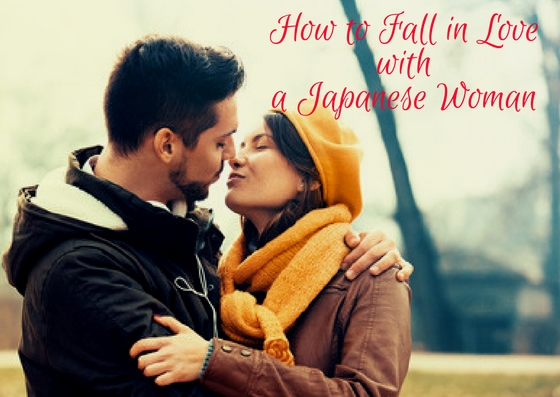 How to Fall in Love with a Japanese Woman
Many of our male members, due to no real fault of their own, make the mistake of asking the wrong questions and too many questions during the first date with our female members. This may be due to the fact that most people are not trained on how to act during a date or how to fall in love. So, many of our male members don't know how to treat a Japanese woman and the date is often unsuccessful. We hear from many of our female members about how poorly their dates went. Some women say something like, "He was asking too many questions." or "He was like the boss of my company, and it was like a job interview." I do not want you to make these mistakes on your first date. After all, it should be a fabulous day for both you and her. So, I would like to introduce an interesting book called "How to Fall in Love with Anyone" written by Mandy Len Catron.
She introduces the study of Falling in Love. After asking and answering a specific set of 36 questions to anyone, you will increase success rate of falling in love. She tried it herself and it worked. And, she is still with him!
Here is her book.
Here is Mandy's Ted Talk where she talks about her experiences.
https://www.ted.com/talks/mandy_len_catron_falling_in_love_is_the_easy_part
The New York Times introduces these 36 questions to fall in love with anyone. Please check the following link.
https://www.nytimes.com/2015/01/11/fashion/no-37-big-wedding-or-small.html
These 36 questions bring up interesting topics to discuss with your Japanese date. Even though there is a long distance, it is certainly worth trying to create a wonderful relationship with her. This website has the 36 questions. http://36questionsinlove.com/  And, remember to stare at her for 4 minutes through Skype!
Before trying, it would be better to explain about Mandy Len Catron, her book, and her Ted Talk, and she will be interested in asking and answering these 36 questions with you!
I think asking your Japanese dates meaningful questions like these 36 questions will work much better instead of going into the date without any preparation or asking questions like in a job interview.  So, if you want to fall in love with a Japanese woman, asking these 36 questions will work wonders!!!
Speed Dating Event in Japan on July 7th 2018
If you haven't planned to visit Japan, we recommend to plan on July 7th 2018. We will host a speed dating event in Tokyo, so you can meet manybeautiful Japanese women in Tokyo in one day. Also we can arrange individual meetings for you. I am sure this is a great opportunity for you if you really want to marry a Japanese woman within a year!
Speed Dating Preregistration: Register now, and you will receive the info early.
https://meetjapanlady.com/event.html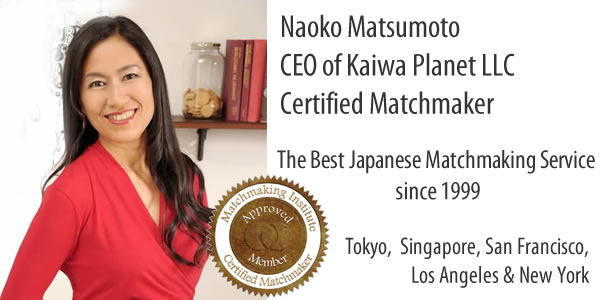 Dating and Matchmaking Service for Single Professionals and Japanese Women Established in 1999
We have been working as professional Japanese matchmakers for 18 years. We look forward to assisting you in finding your Japanese wife. Please click below to make an appointment for a Free Skype consultation if you are truly interested. We are happy to make an appointment with you after you have created your own profile. https://meetjapanlady.com/company.html

Naoko Matsumoto
CEO and Your Personal Matchmaker
Traditional Japanese Matchmaker