Speed Dating Event in Tokyo on July 7th 2018
Tips for Men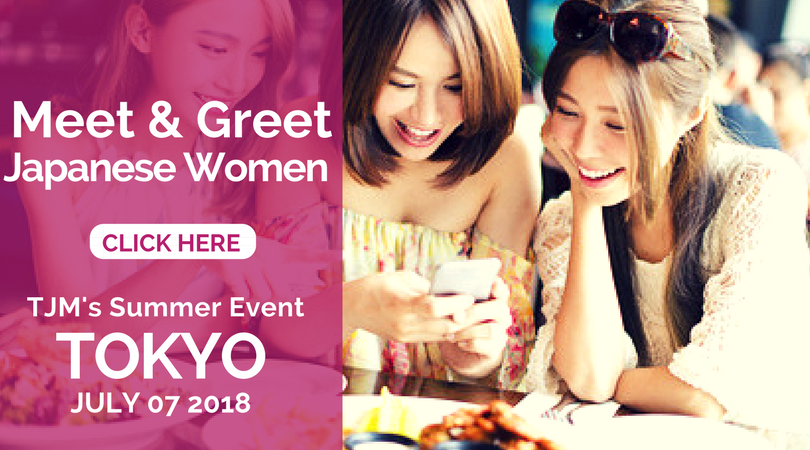 Speed Dating Event in Tokyo on July 7th 2018
We would like to inform that we are hosting our Speed Dating Event in Tokyo. This year, it will be held on July 7th. We hope that many male members can take part from all over the world, especially the US, since July 4 is the national holiday and it's a summer holiday for many people around the world.
Do you want to celebrate July 4th sitting alone at home watching fireworks on television? Or, would you rather meet many single Japanese women in Tokyo?
We host our speed dating event in Tokyo just once a year. Our speed dating is unique because it is not just talking quickly with a person for a short time. We have a discussion time where both males and females may share their opinions about topics that are related to love and relationships. The discussion time is very helpful to understanding how Japanese women think and feel.
Here are some photos of the speed dating from last year.
We practice "HUG". Japanese women are not good at hugs! So, that is why we practice hugging.
We haven't planned the details of our Tokyo event yet. So, we have a quick survey here in order to plan the best event we can for you. Please share your feedback with us!
Would you like a BBQ party?
Would you like a SUSHI making Party?
Would you like a Hiking Event?
Would you like am excursion to Kamakura?
Would you like a few hours cruise on a ship in Tokyo bay?
If you have any suggestion, ideas and any other opinions, please let us know. We would like to plan a fun event in Tokyo!
Speed Dating Event in Japan on July 7th 2018
If you haven't planned to visit Japan, we recommend to plan on July 7th 2018. We will host a speed dating event in Tokyo, so you can meet manybeautiful Japanese women in Tokyo in one day. Also we can arrange individual meetings for you. I am sure this is a great opportunity for you if you really want to marry a Japanese woman within a year!
Speed Dating Preregistration: Register now, and you will receive the info early.
https://meetjapanlady.com/event.html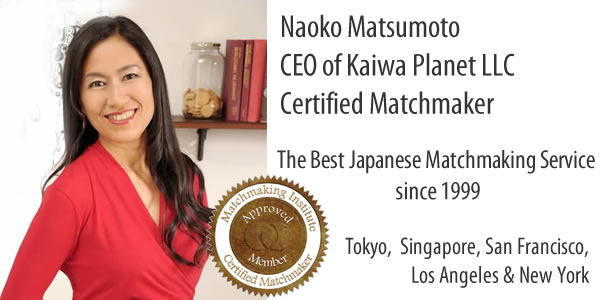 Dating and Matchmaking Service for Single Professionals and Japanese Women Established in 1999
We have been working as professional Japanese matchmakers for 18 years. We look forward to assisting you in finding your Japanese wife. Please click below to make an appointment for a Free Skype consultation if you are truly interested. We are happy to make an appointment with you after you have created your own profile. https://meetjapanlady.com/company.html

Naoko Matsumoto
CEO and Your Personal Matchmaker
Traditional Japanese Matchmaker