Discover Your and Her Attachment Type to Find and Sustain LOVE
Tips for Men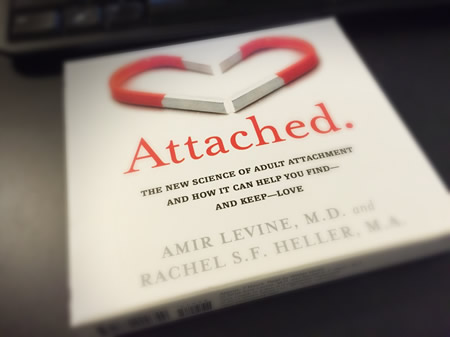 Discover Your and Her Attachment Type to Find and Sustain LOVE
Luna and I went to the Matchmaking Institutes' Conference in April. There were matchmakers and relationship coaches who came from all over the world and there were lectures on many different topics designed to develop coaching skills.
I was very impressed with one of the lectures titled "Attached" by Amir Levine, MD. He is a psychiatrist, neuroscientist and the author of the book "Attached." In his study, people are categorized into three different attachment types "Secure", "Anxious", or "Avoidant" according to their human behavior and traits.
ANXIOUS:
People are often preoccupied with their relationships and tend to worry about their partner's ability to love them back.
AVOIDANT:
People equate intimacy with a loss of independence and constantly try to minimize closeness.
SECURE:
People feel comfortable with intimacy and are usually warm and loving.
Through my 16 year experience as a matchmaker, I have found that couples where both the man and woman are secure, relationships will go well. Anxious and Avoidant couples don't work out. Many people who say I want to get marred but enjoy being single even though they are over 50 tend to be avoidant. I see avoidant type people in speed dating events or online dating since they do not expect to get married.
If you have been single for a long time, this book will help you to figure out your attachment type. If you meet a secure Japanese woman, you don't have to struggle to create a better relationship and feel much more comfortable with your partner.
We will host a relationship coaching seminar for our female clients in TOKYO on July 4th: At the seminar, Japanese women can learn about attachment types, how to be secure, and how to find True LOVE.
We will also host a members' only event on July 11th. If you are a Full Member, you are most welcome to join our members' only event. During your stay in Japan, we are happy to arrange individual meetings with our female members.
We look forward to meeting with you in JULY!
We are always happy to assist you!
Naoko Matsumoto: CEO and Your Personal Matchmaker