#102 The Top 10 Business Hotels in TOKYO
Announcement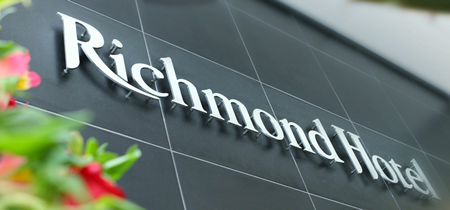 #102 The Top 10 Business Hotels in TOKYO
We have many male clients who visit Japan throughout the year. We are always happy to assist our clients who travel to Japan to meet our female clients!
We are asked by our male clients if we would recommend nice, reasonably priced hotels in TOKYO. Hotels rooms are expensive in Japan and the rooms are small. However, many hotels offer excellent quality and service. Some hotels include amazing buffet style breakfasts.
Here is the list of "The Top 10 Business Hotels in TOKYO Selected by Rakuten Travel, which is one of the best online travel agencies in Japan. The hotels they selected are great for business use and the prices are reasonable. Many people who have stayed at these hotels say that they would like to stay there again.
■The Top 10 Business Hotels in TOKYO
#1 Richmond Hotels
http://en.richmondhotel.jp/?lang=en
#2 Dormy Inn
http://www.hotespa.net/dormyinn/en/
http://dormy-inn.partner.booking.com/en/cities/-246227-tokyo/?group_options_selector=2;nr_rooms_wanted=1
#3 Daiwaroy Net Hotels
http://www.daiwaroynet.jp/english/
#4 JR Kyushu Hotels
http://www.jrk-hotels.co.jp/en/
#5 Vessel Hotels
http://www.vessel-hotels.jp/lang/en.php
#6 Mitsui Garden Hotels
http://www.gardenhotels.co.jp/eng/
#7 Hotel Mets Group
http://www.hotelmets.jp/list.htm
#8 JAL Hotels
#9 Metropolitan Hotels
http://www.jre-hotels.jp/e/metro/index.html
#10 Miyako Hotels & Resorts
http://www.miyakohotels.ne.jp/english/index.html/
We also recommend "Japan Deluxe Tours", a travel agency in Torrance, California. They have many unique travel plans and options, such as an Anime Spots Tour. They can arrange your own private travel plan for a reasonable price.
We will host a meetup called "Meet Japanese Women Meet and Greet" on July 11th for full members. If you are a goal oriented person, our meetup in Japan is the best place to meet beautiful Japanese women. Click to join our event
We look forward meeting with you in JAPAN this summer.
We are always happy to assist you!
Naoko Matsumoto
Founder and CEO
Traditional Japanese Matchmaker (TJM)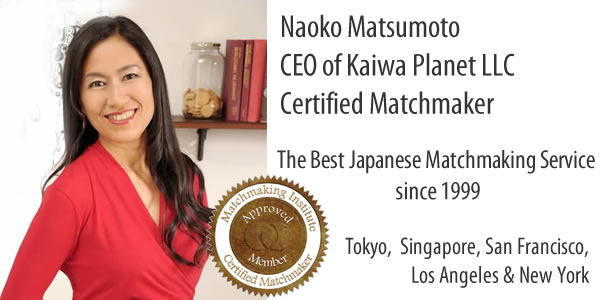 Traditional Japanese Matchmaker is the best dating and matchmaking service in Japan that is specialized for single professionals and Japanese women established in 1999. Please click the link below to sign up for TJM's Free Registration if you are truly interested. We look forward to assisting you in finding your Japanese wife.