What is The Definition of Your Happiness?
Tips for Men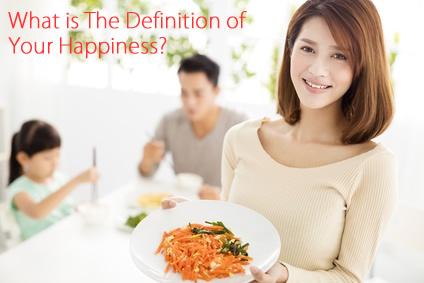 What is The Definition of Your Happiness?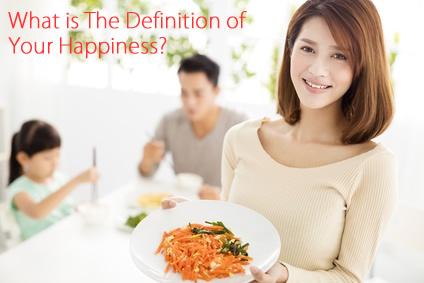 When did you feel "Happiness" today?
This is the question that my husband asks me and our son at dinnertime.
I think back over the past day, and realize when I feel Happiness. Happiness for me is making a tasty soup for my family, playing with my son, weeding our garden (usually I watch my husband weeding!), going for a walk with my family, doing Yoga, and breathing in fresh air at our local park. Happiness is something we can also appreciate. It doesn't have to be a very big thing; it may be a small thing. It may not be a special occurrence; rather it can happen every day. Enjoying dinnertime with my family is the happiest moment for me instead of watching evening news to hear about sad events. (We do not have a television!)
As a matchmaker, I ask our male clients, "What is your happiness?"
Some men say that their happiness is marrying a beautiful, tall, slender, Japanese woman with long hair like a model.  I can understand if some men seek perfection in order to feel happiness. However, perfect outer beauty may belie imperfect inner beauty. What if she is a high maintenance, gold digger type woman? You may have to pay for risky investments to keep her happy.
When we interview our female clients for the first time, we have a long conversation with each one of them, and ask what their happiness is. Some might say that their happiness is marrying a wealthy man to travel all over the world and live a luxury life. However, do you want to meet a Japanese woman like her?
"What is your happiness?"
This is a great question for you to ask a Japanese woman to see if she has similar values in life as you. And if you find a woman with whom you can share happiness with, your marriage will be successful.
Here is my favorite song.

It would be great to know about your definition of happiness.
Naoko Matsumoto: CEO and Your Personal Matchmaker