Which Do You Prefer – Sassy & Foxy Japanese Women or Modest & Conservative Japanese Women?
Meet Japanese Women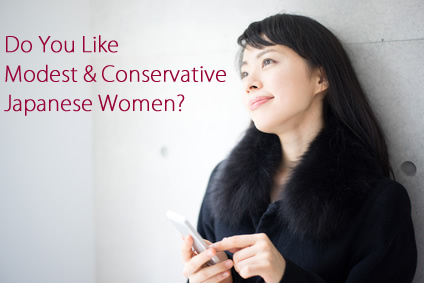 Which Do You Prefer – Sassy & Foxy Japanese Women or Modest & Conservative Japanese Women?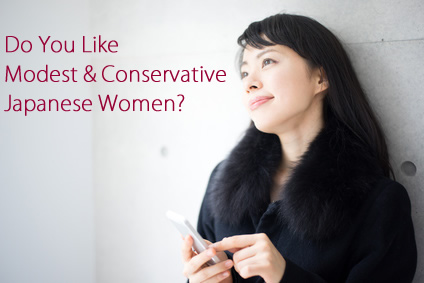 You may think Japanese women are more modest and conservative in fashion as compared to Western women. Usually, Japanese women hide their beautiful skin with monochrome dresses. Their cleavage is a secret unexplored region in their body, so it is rarely seen. There are reasons that Japanese women dress conservatively.
First, it is hard to find colorful, flashy, and gorgeous designed dresses by the Japanese fashion industries. At Japanese boutiques, most of the clothes are dark in tone. The market tells that Japanese people don't buy revealing dresses.
Second, Japanese people are comfortable with simple toned clothing. Japan society itself is not so diverse. As you may understand if you learn about Japanese culture and history, Japanese traditional beauty is based on the word of WABI SABI that means Japanese people find their beauty in a simplified lifestyle.
https://en.wikipedia.org/wiki/Wabi-sabi
Third, Japanese women are not very confident showing their bodies openly in public. Probably, they think their breasts are smaller than western women's, and they are not worth showing. They feel embarrassed to show their body to others. Therefore, many Japanese women wear cardigans to hide their beautiful line from shoulders to arms. It is unfortunate that they feel less confident of themselves.
As a matchmaker, I encourage them to be more confident, sexy, and elegant in order to attract western men. It may take time to change their habits, and they still choose a monochrome dress. If you see her dressed in black, would you please choose some sassy and colorful dresses for her? It would be very helpful for her to try something new and open her mind to a new daring way of life. She will try something new, learn to become more open minded and adopt a more flexible, easy going nature with your help!
Naoko Matsumoto: CEO and Your Personal Matchmaker