Three Reasons to Meet Japanese Women Online NOW!!
Blog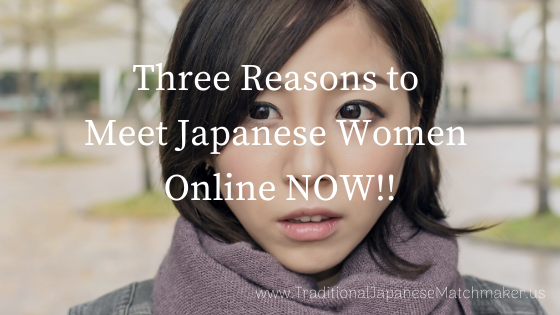 Three Reasons to Meet Japanese Women Online NOW!!
Regarding COVID-19, it's a pandemic now and many people are fearful and depressed.
We hope everyone is safe and healthy.
Thinking positively, it would be a great time to focus on finding your lifelong partner. Here are three reasons that now is the greatest time for you to meet Japanese women.
1.Remote Working
2.Obtaining Immigration Visa
3.Supporting Each Other
1.Remote Working
Many companies are shifting their structure from office work to remote working. Employees have stopped commuting and instead are working at home.
I asked one of our male clients who is working at home now if he now has more time than before the pandemic happened. He said that he had a two hour commute time before and now he doesn't have to go to his office. So, he has some extra time for himself now.
I said, "So, you have more time to talk to Japanese women online!"
He said, "YES!"
Since the Coronavirus issue started, we have received more and more contacts who are interested in our matchmaking services. We have scheduled online meetings for many of them. So, we are working harder than usual because of the coronavirus.
I think that this is because our clients have more time to focus on finding their own happiness.
2.Obtaining Immigration Visa
Due to the Coronavirus issue, the US immigration office has slowed down their response time. https://www.uscis.gov/about-us/uscis-response-coronavirus-disease-2019-covid-19
This means that it is getting longer to obtain an immigration visa for your fiance or spouse after getting married. Usually, it takes 6 months to nearly one year or even longer. The Immigration Office's slowdown will affect all men and women who would like to get married internationally.
That is why you should not stop taking action now. Rather, it would be better for you to meet Japanese women now and make quick decisions.
This message is especially directed at our clients who have been saying, "I am busy". They should change their mindset and don't postpone anymore in order to think about their dream of having a Japanese wife.
If you are over 50 y.o., and would like to have children, sooner is better.
3.Supporting Each Other
Luna, one of our matchmakers, got engaged in March 2011. There was a big earthquake in Northeast Japan during this time. It was a tough time for the Japanese people.
However, Luna said that she didn't feel much fear and loneliness because she had found her Mr. Right (he is the one we introduced to her, and they got married!) and he was always encouraging and supporting her from the US.
It was a great reassurance for her to have a partner.
She felt strong love and happiness.
Before then, she was in Los Angeles when the big earthquake happened in LA. At that time, she was a student and felt very fearful, lonely, and depressed.
Currently, Luna lives with her husband and their two children in Minnesota. She said that it is peaceful in Minnesota and she never feels social distance because she is with love.
History repeats itself. Good things happen and bad things happen and they always will. There is no guarantee that nothing bad will happen. When something happens, it is much better for you to be with someone who can support you rather than being alone living with fear.
Therefore, please think that now is the time to take action!
Focus on your happiness now.
Coronavirus is difficult and scary, but after every dark night, there's a bright day. Currently, we are arranging meetings online, and it works!
So, let's get started to Meet Japanese women now!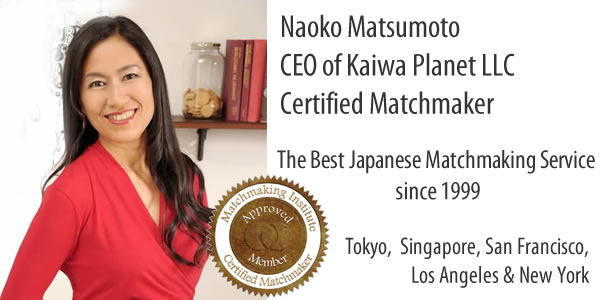 Traditional Japanese Matchmaker is the best dating and matchmaking service in Japan that is specialized for single professionals and Japanese women established in 1999. Please click the link below to sign up for TJM's Free Registration if you are truly interested. We look forward to assisting you in finding your Japanese wife.
Naoko Matsumoto
CEO and Your Personal Matchmaker
Traditional Japanese Matchmaker