Let's Cope with Covid-19 Together! : Make an Unforgettable Memory to Meet Japanese Women in 2020
Blog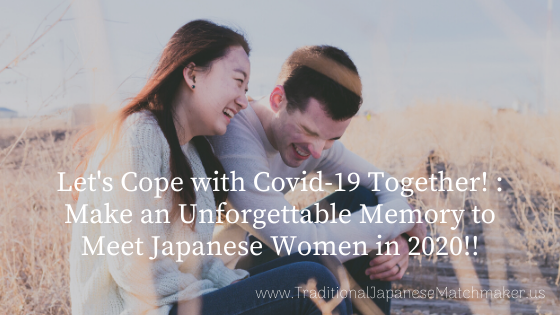 Let's Cope with Covid-19 Together! : Make an Unforgettable Memory to Meet Japanese Women in 2020
After the big earthquake in 1995 in Kansai and 2011 in Fukushima, the marriage rate went up in Japan. Here is an article from Asahi Digital on May 15th, 2011. It is written in Japanese but you can translate it into your language by using Google Translate.
(May 15 2011: Asahi Digital)
http://www.asahi.com/special/10005/OSK201105140084.html
Google Translate:
https://translate.google.com/
According to this article, after the natural disaster, the marriage rate went up in Japan. Single men and women felt fear for the future. They didn't want to be alone anymore and thought that it would be better to be with someone to share their life with.
Also, many couples who chose to go through with a common-law marriage decided to get married officially because they can get benefits from the government if their marriage is filed in their public office.
Jewelry shop sales increased 40% in April 2011 since singles rushed in to buy engagement rings in order to have their proof of love.
Coronavirus' Influence for Single Japanese women:
Currently, many single Japanese women are staying home alone and feeling fearful. Some of our female members who live outside of Japan went back to Japan to stay with their parents. However, they are staying at home and less busy than usual. So, NOW there is a great opportunity to meet and talk to Japanese women online!!!
More than usual numbers of single Japanese women have contacted us in February and March. We have introduced their simple introductions on our Instagram and Facebook Page. Please check them out! We also introduced them to our newsletters. If you sign up for our Free Registration, you will receive their introductions for free in our newsletters.
Instagram:
https://www.instagram.com/naoko_matsumoto_matchmaker/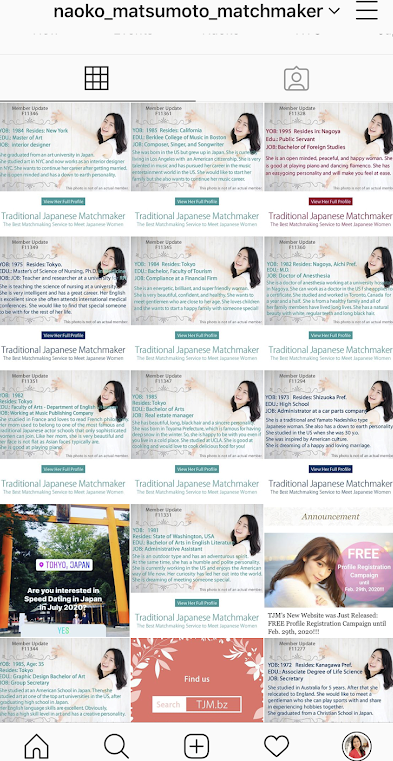 Facebook Page:
https://www.facebook.com/meetjapanesewoman/

TJM's Newsletter:
https://traditionaljapanesematchmaker.us/free-registration/

More and more single Japanese women await you, so now is a great time to meet Japanese women in 2020! It will be an unforgettable marriage for you if you meet and marry a Japanese woman in 2020! 
Let's cope with Covid-19 together!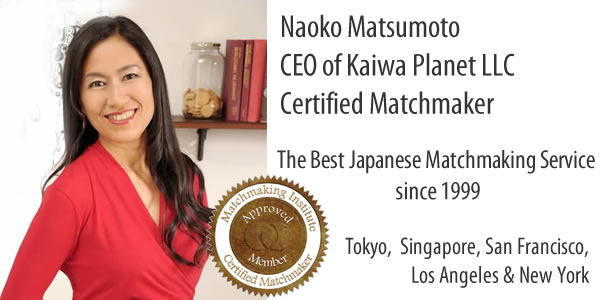 Traditional Japanese Matchmaker is the best dating and matchmaking service in Japan that is specialized for single professionals and Japanese women established in 1999. Please click the link below to sign up for TJM's Free Registration if you are truly interested. We look forward to assisting you in finding your Japanese wife.
Naoko Matsumoto
CEO and Your Personal Matchmaker
Traditional Japanese Matchmaker