The Reason That He Divorced
Blog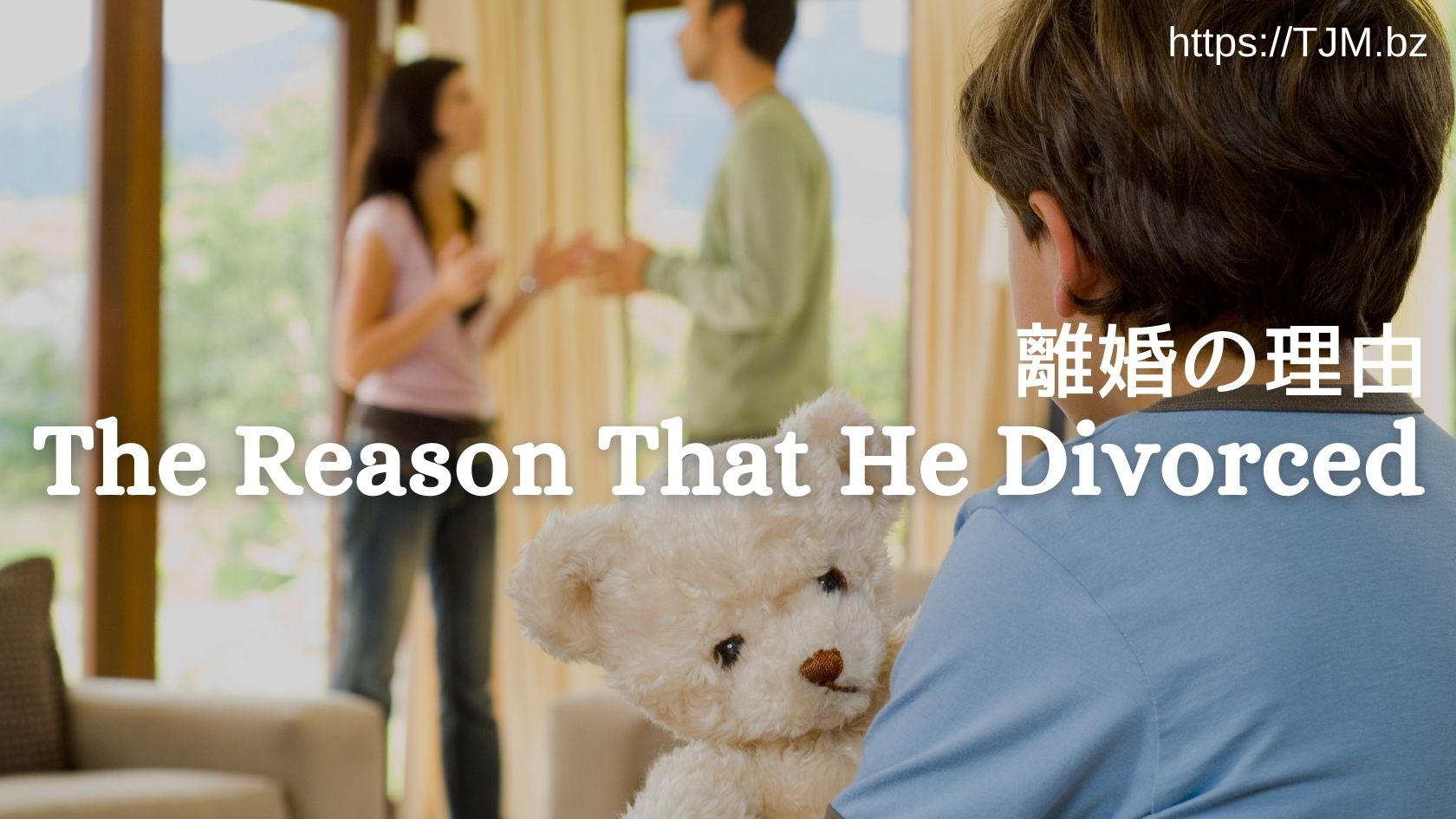 The Reason That He Divorced
When a Japanese woman asks the reason that you have divorced, how do you answer her? (This question is only for men who have had a divorce experience.)
Because she had issues
Because you had issues
He never answered or changed the subject
In our experiences, many men make mistakes and say the reason he got divorced was because of her issues. He says that he was never wrong. She was totally a bad woman.
Listening to words like that from him, how does a Japanese woman who expects to create a new relationship with him feel?
Obviously, she will not be happy. On second thought, she may wonder if he is the right person for her. Actually, we receive lots of feedback from our female members after they have started communicating with their candidates and heard the story of their candidates' reasons of divorce. When they hear men saying such negative things about their ex wives they decline and end their relationship.
Have you had a similar experience like this?
If you say that the reason for the divorce was partly or totally your fault or you didn't care about her enough, a Japanese woman understands that you are the one who is sincere and trustable.
So, if you are divorced, please never ever say to a Japanese woman that it was only because your ex-wife had issues. Please show your ex wife appreciation and pray for her future happiness. That way, a Japanese woman will respect you and feel secure with you.
Additionally, we recommend telling a Japanese woman something like, "I am divorced and I am single now. It is because of destiny that we have met!" "God bless you!"
Hearing your words, a Japanese woman must feel happy!
This is the greatest way to tell a Japanese woman the reason that you got divorced.
Naoko Matsumoto
Founder & CEO of Traditional Japanese Matchmaker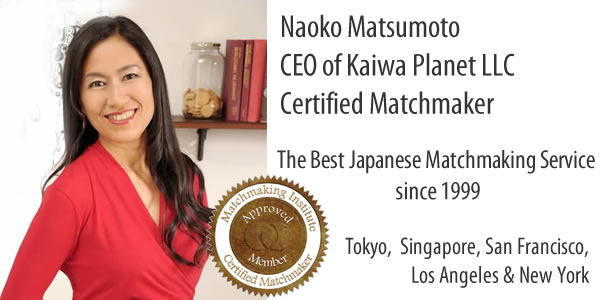 Traditional Japanese Matchmaker is the best dating and matchmaking service in Japan that is specialized for single professionals and Japanese women established in 1999. Please click the link below to sign up for TJM's Free Registration if you are truly interested. We look forward to assisting you in finding your Japanese wife.
Naoko Matsumoto
CEO and Your Personal Matchmaker
Traditional Japanese Matchmaker