How Did He Meet a Japanese Woman?
Blog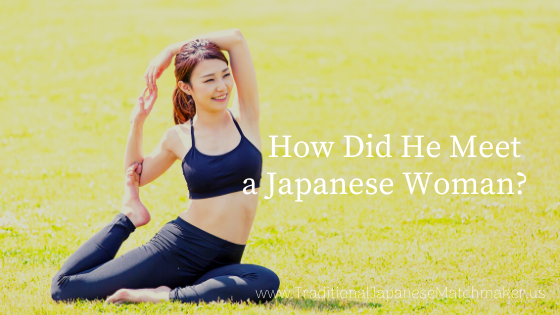 How Did He Meet a Japanese Woman?
Chiaki is a Japanese woman who lives in the UK and works as a cabin attendant for an airline company. She is also a popular YouTuber. I am a big fan of her You Tube, and I subscribed to her You Tube channel.

She has an English boyfriend and presents how they met in this video. You will learn what is important on the first date with a Japanese woman. 
Please check it out!
In this Youtube, Chiaki said that she did not expect him to visit her place at the end of their first date. And he didn't. She was glad to know that he was really a gentleman to her. 
If he had asked to sleep with her on the first date she would have been very disappointed and may not have decided to see him again or be his girlfriend.
This is an important point where many men make the wrong decision.
Japanese women who are looking for a lifelong partner do not want to meet men who expect a one night stand or an immediate intimate relationship.
You can learn many things that Japanese women think about by watching Chiaki's YOUTUBE video. You will become happy if you watch her happy story.
I asked my husband if he is going to tell his story of how he met a Japanese woman (it's me!). We are going to try to make a Youtube video soon!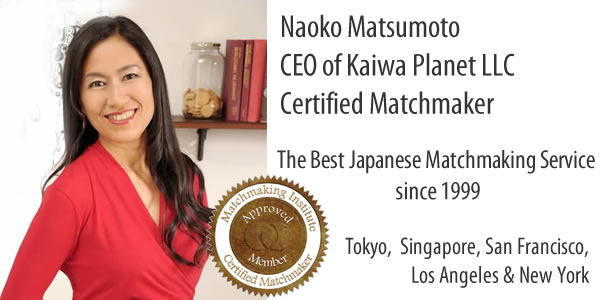 Traditional Japanese Matchmaker is the best dating and matchmaking service in Japan that is specialized for single professionals and Japanese women established in 1999. Please click the link below to sign up for TJM's Free Registration if you are truly interested. We look forward to assisting you in finding your Japanese wife.
Naoko Matsumoto
CEO and Your Personal Matchmaker
Traditional Japanese Matchmaker